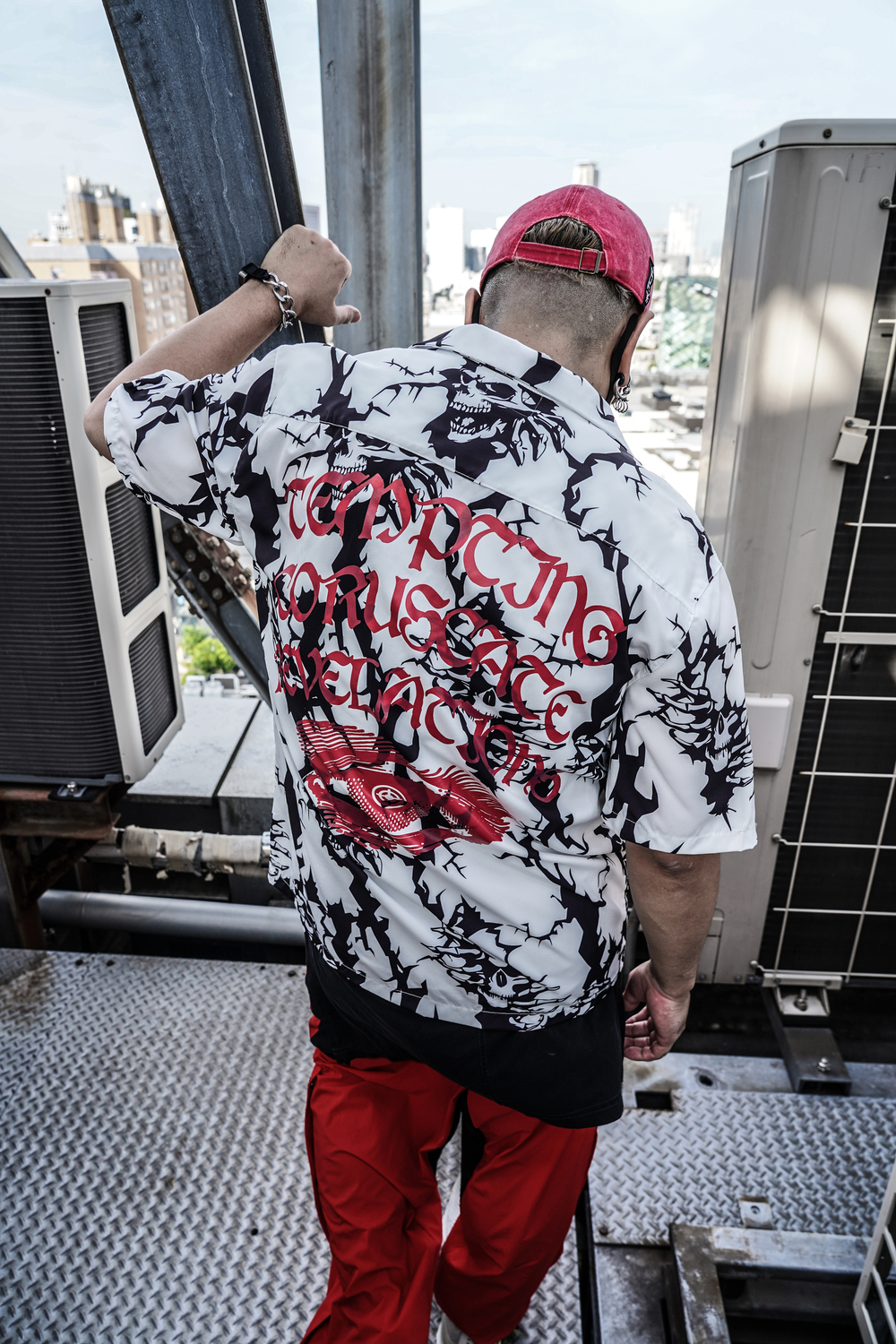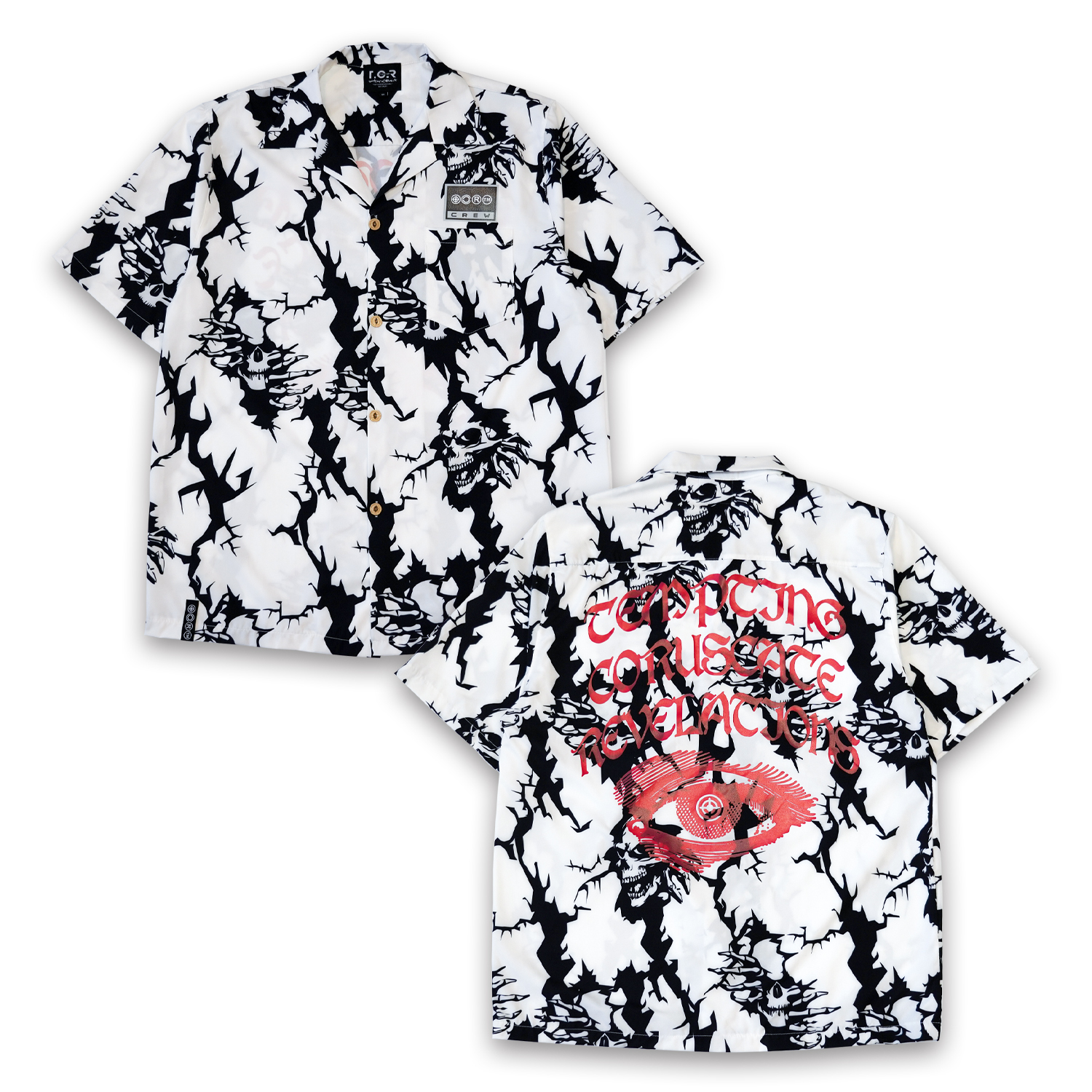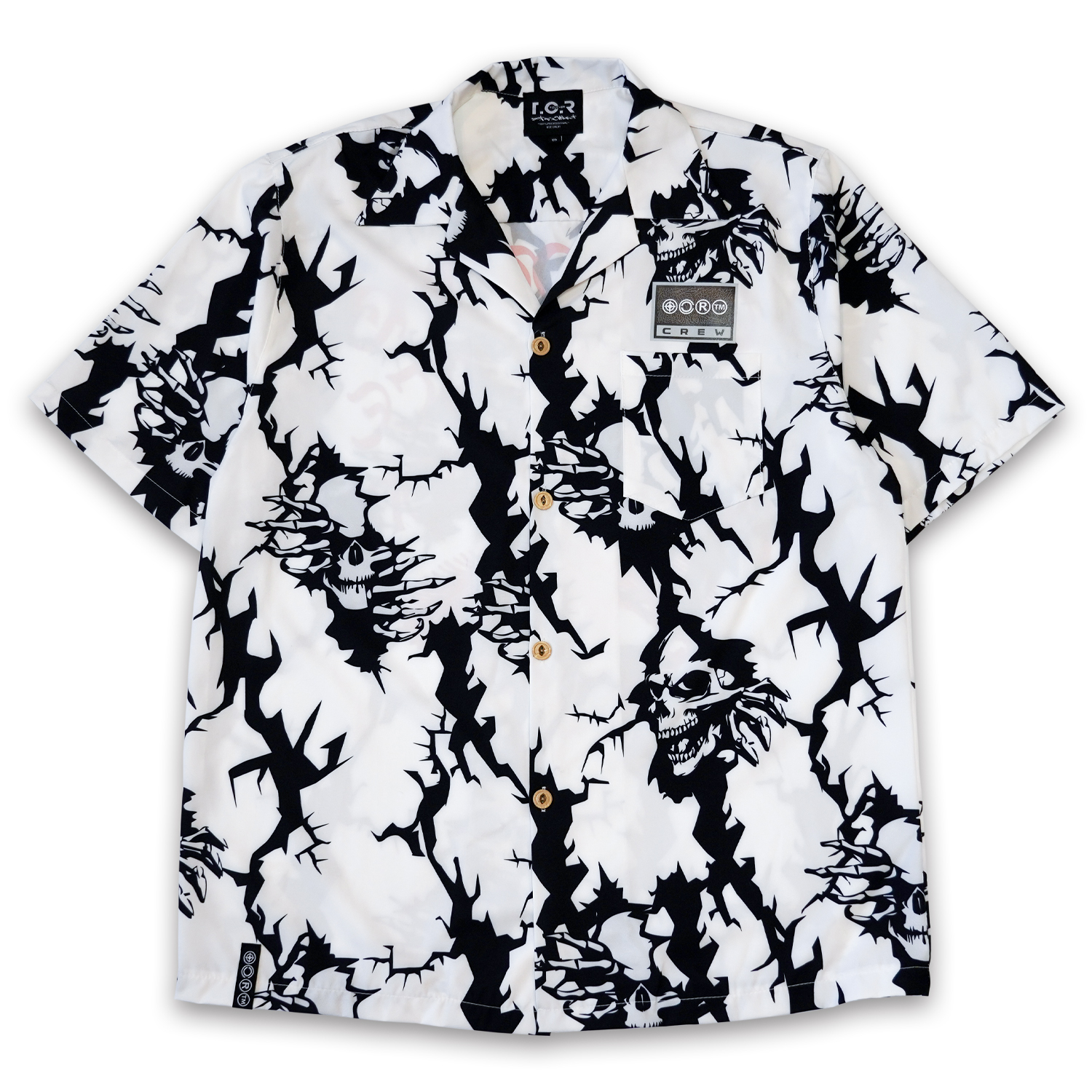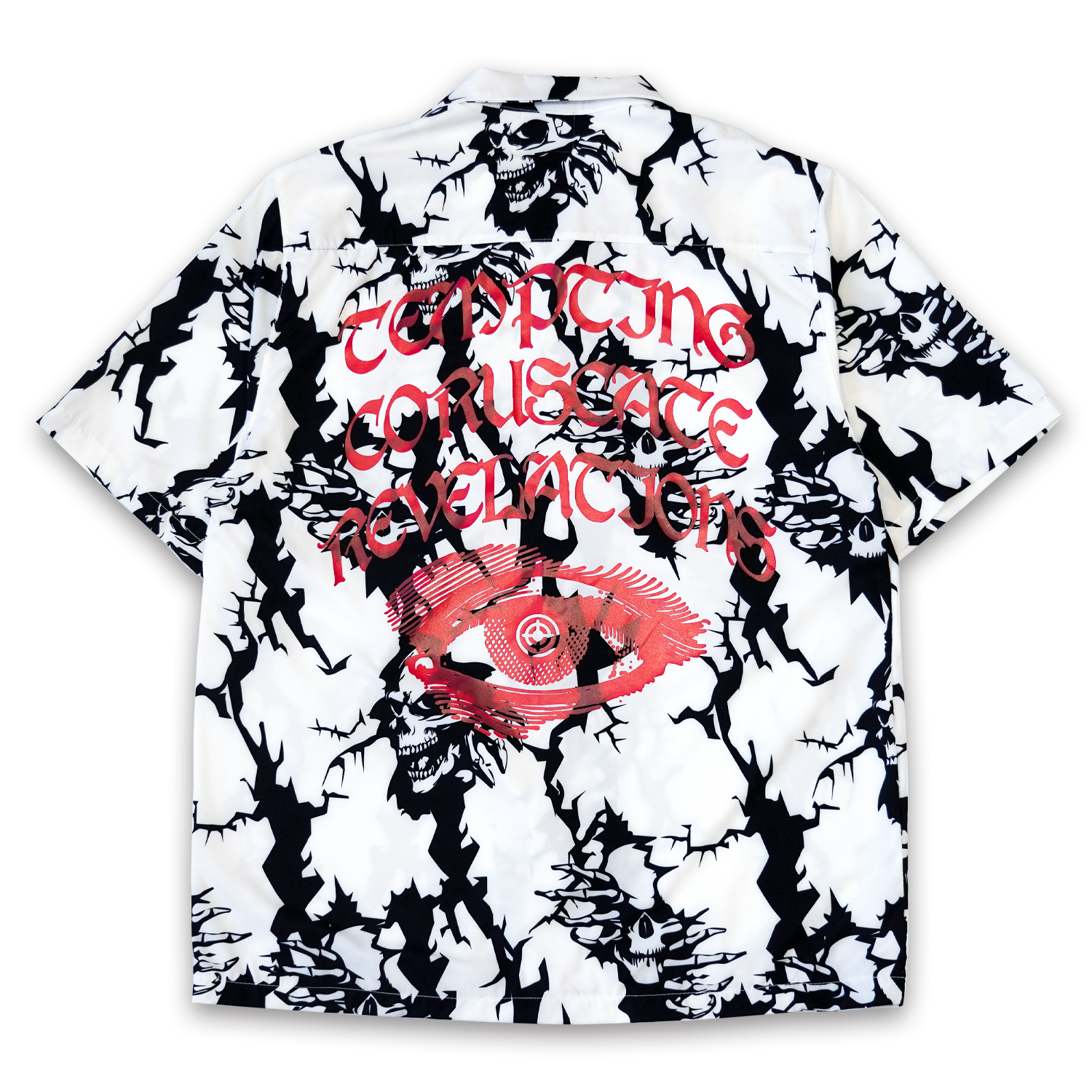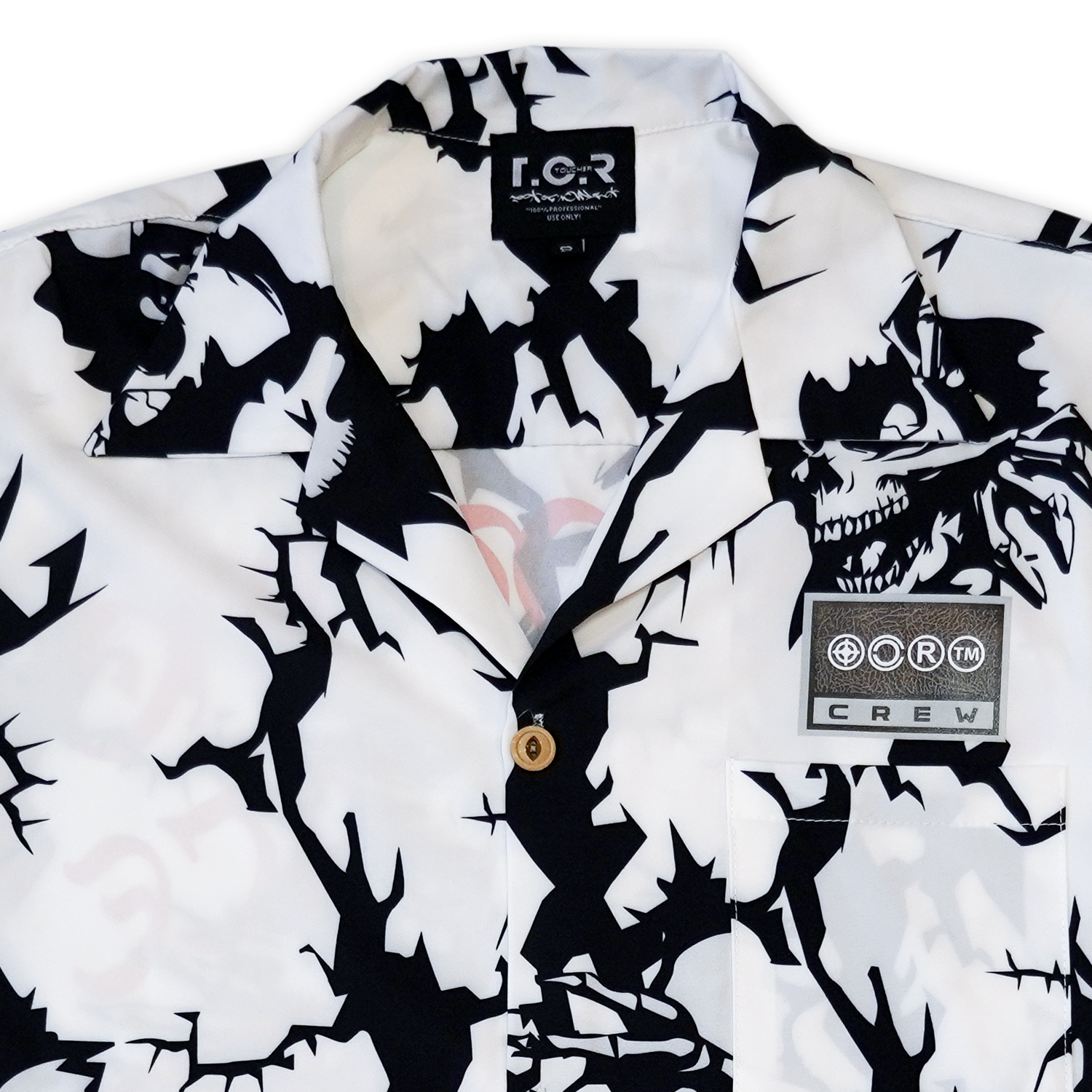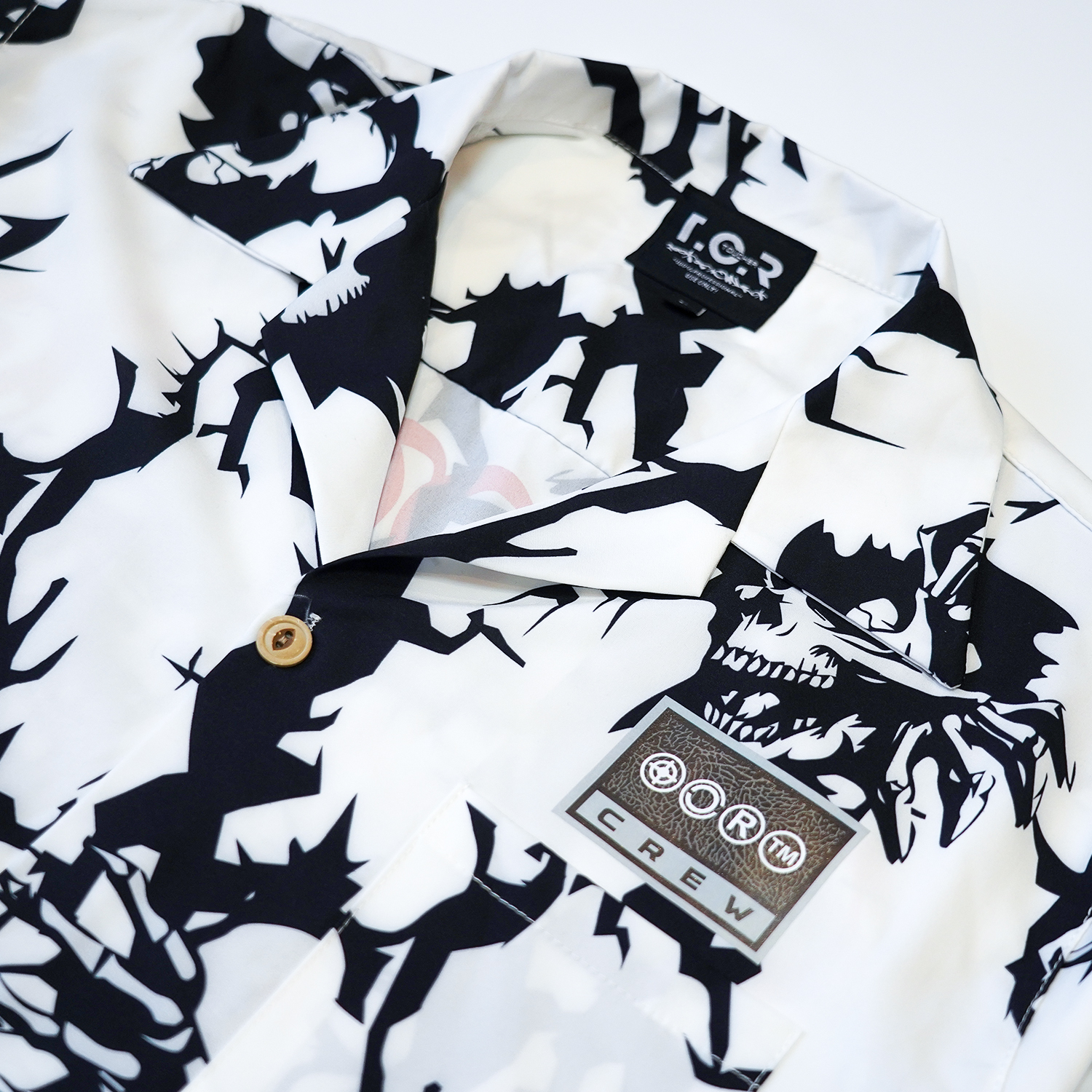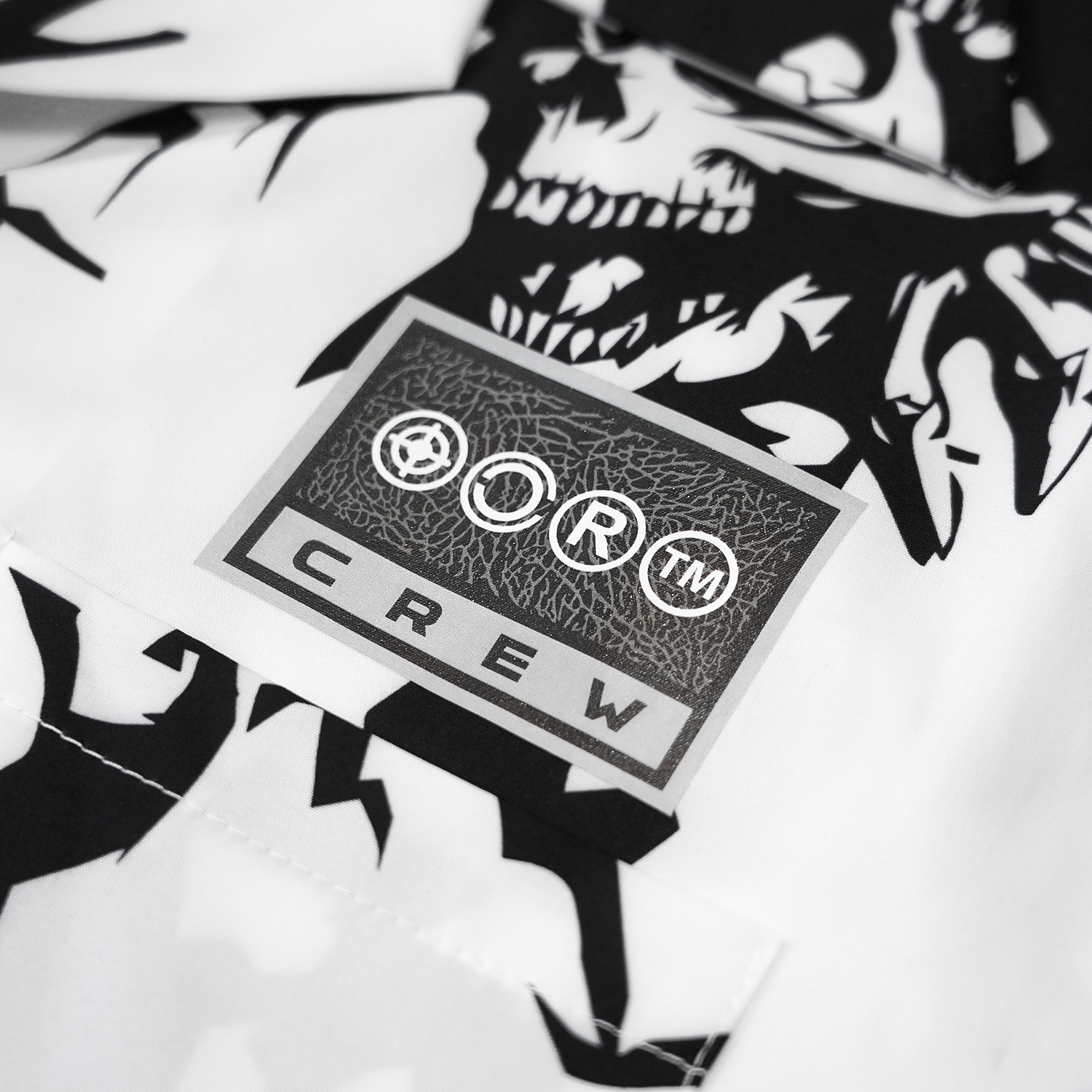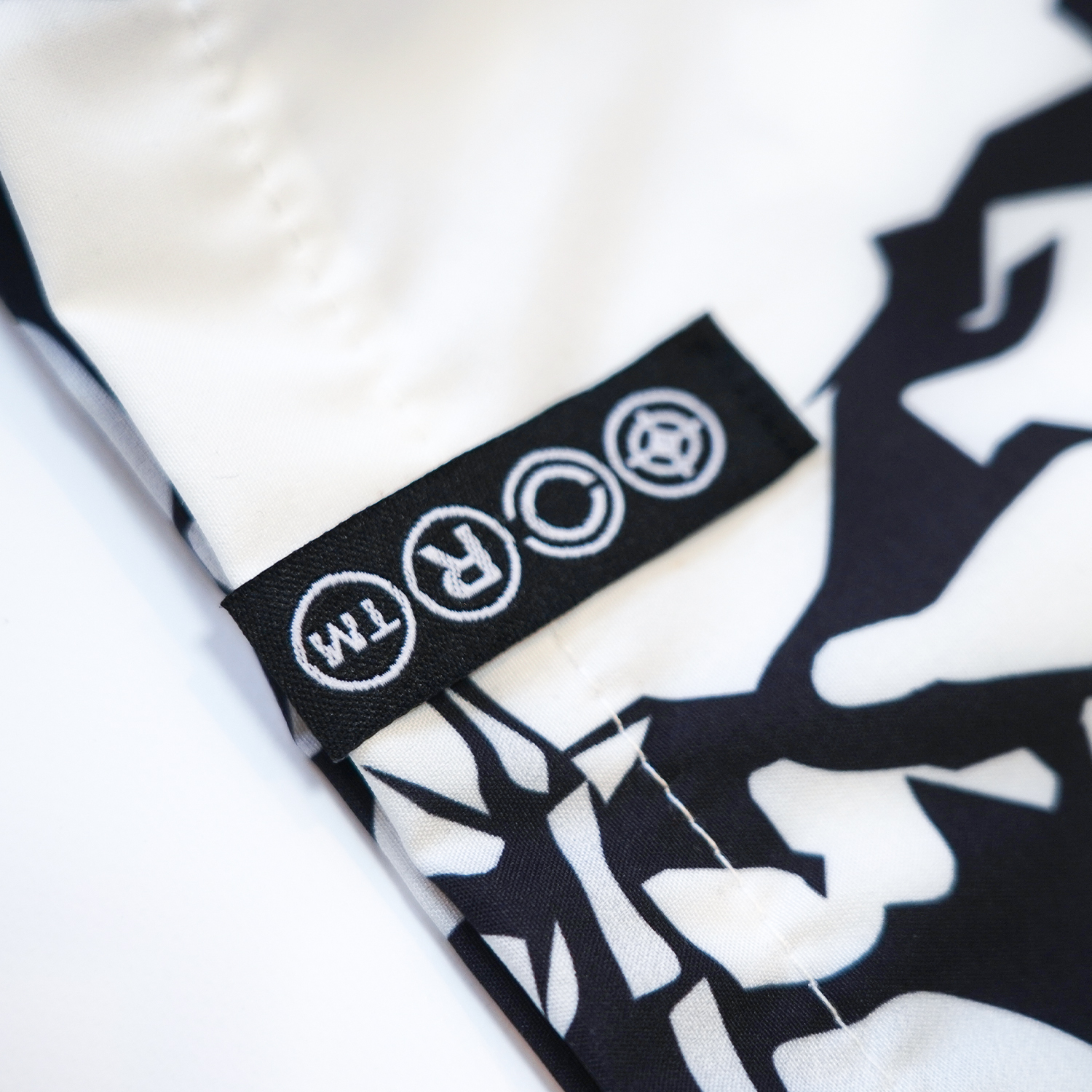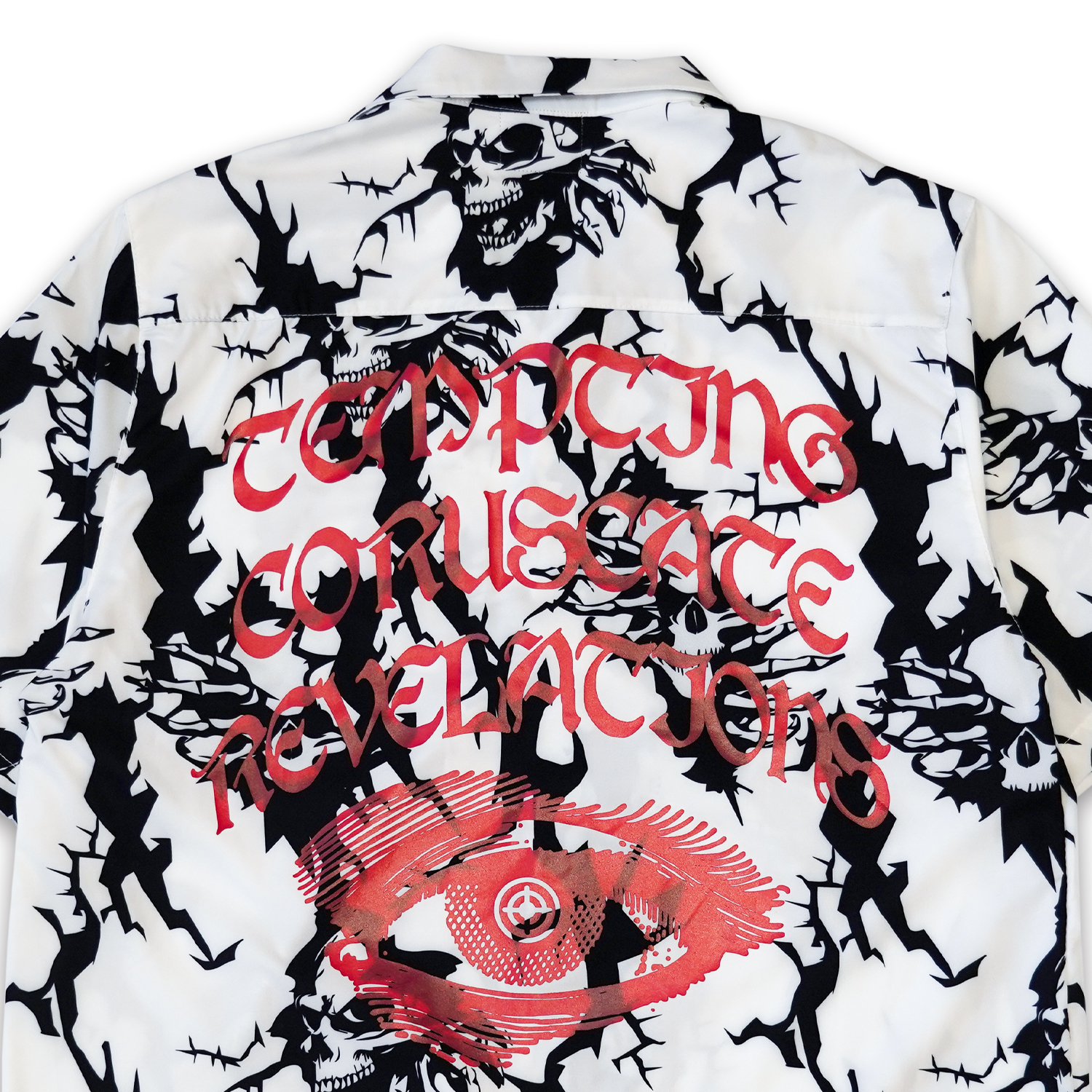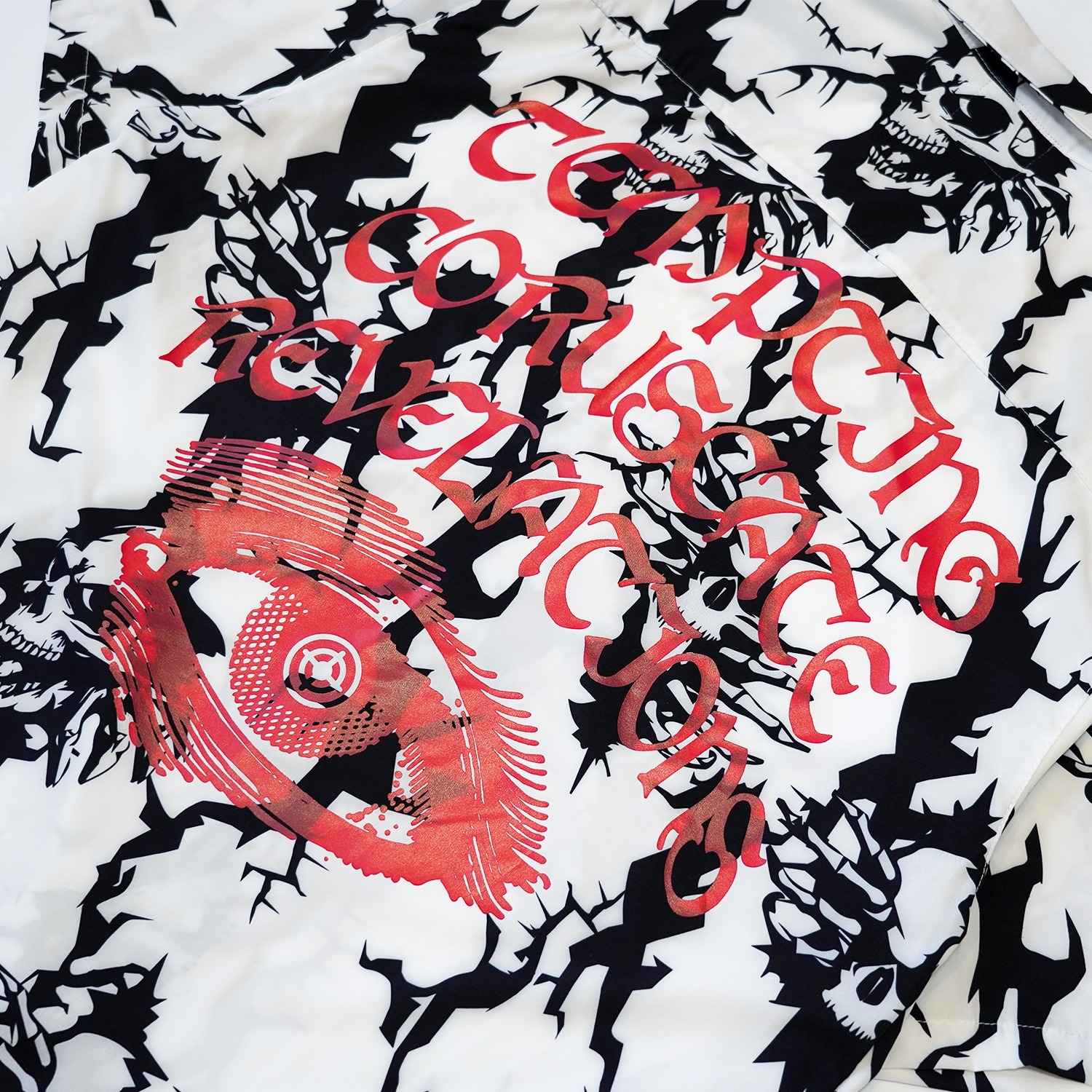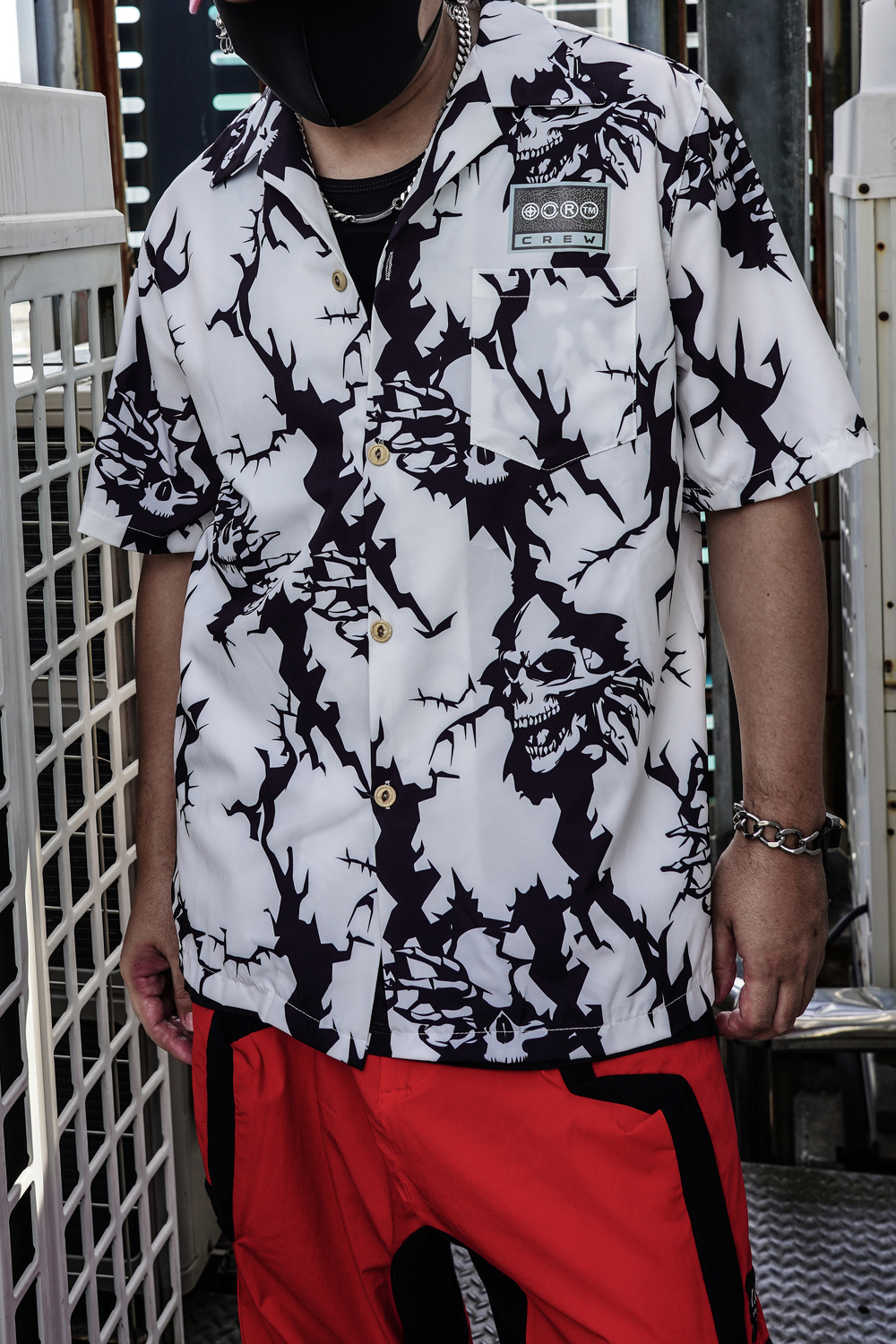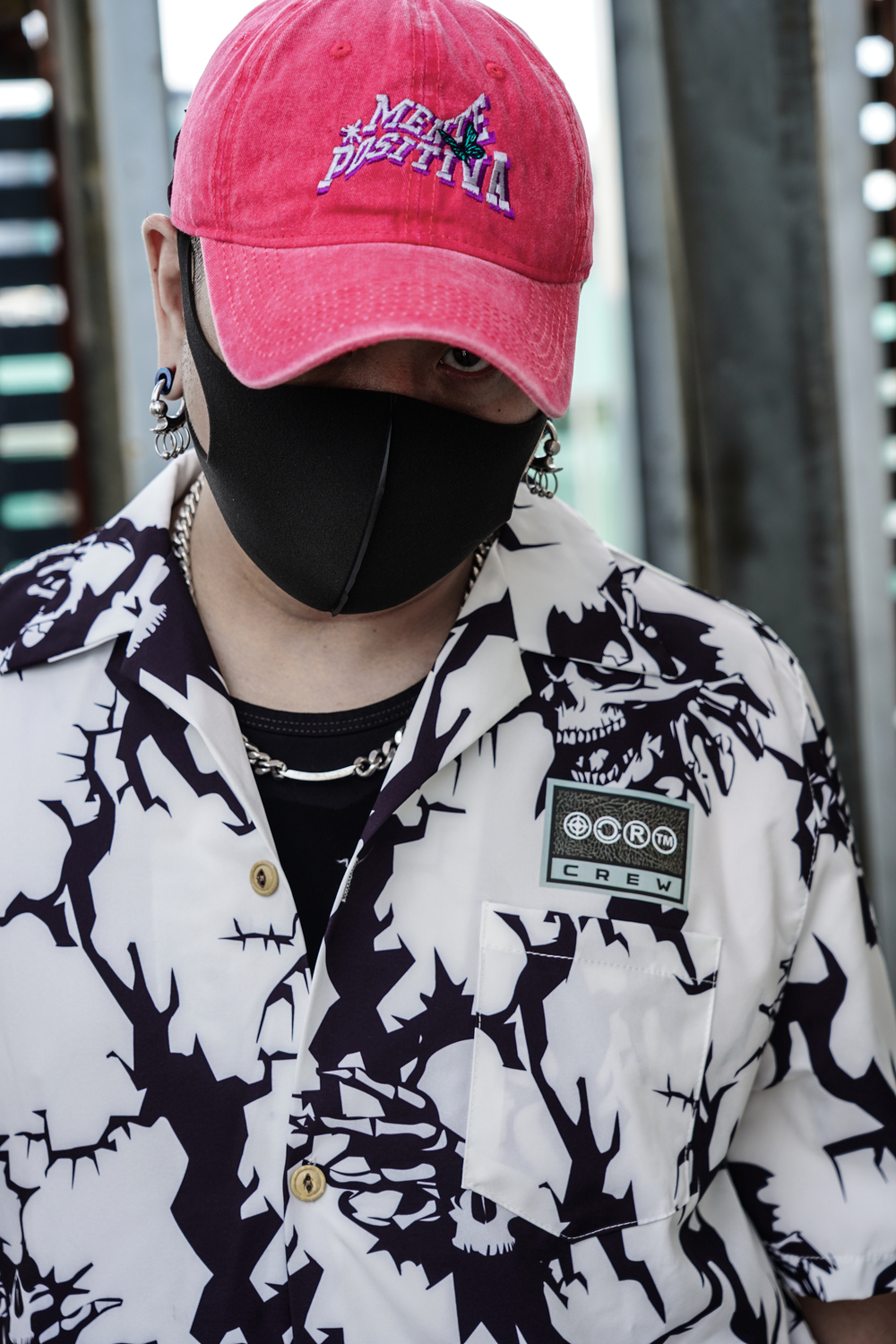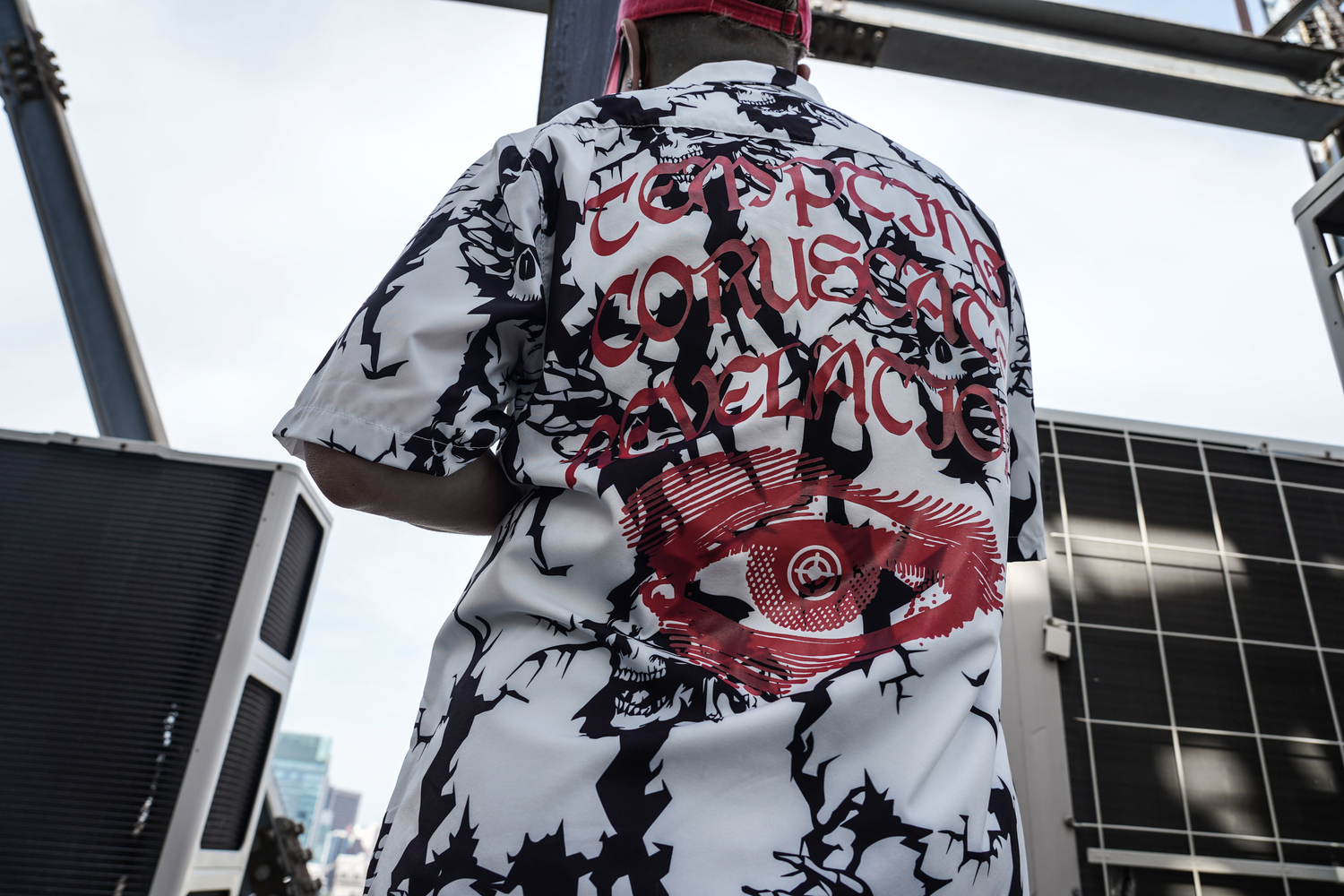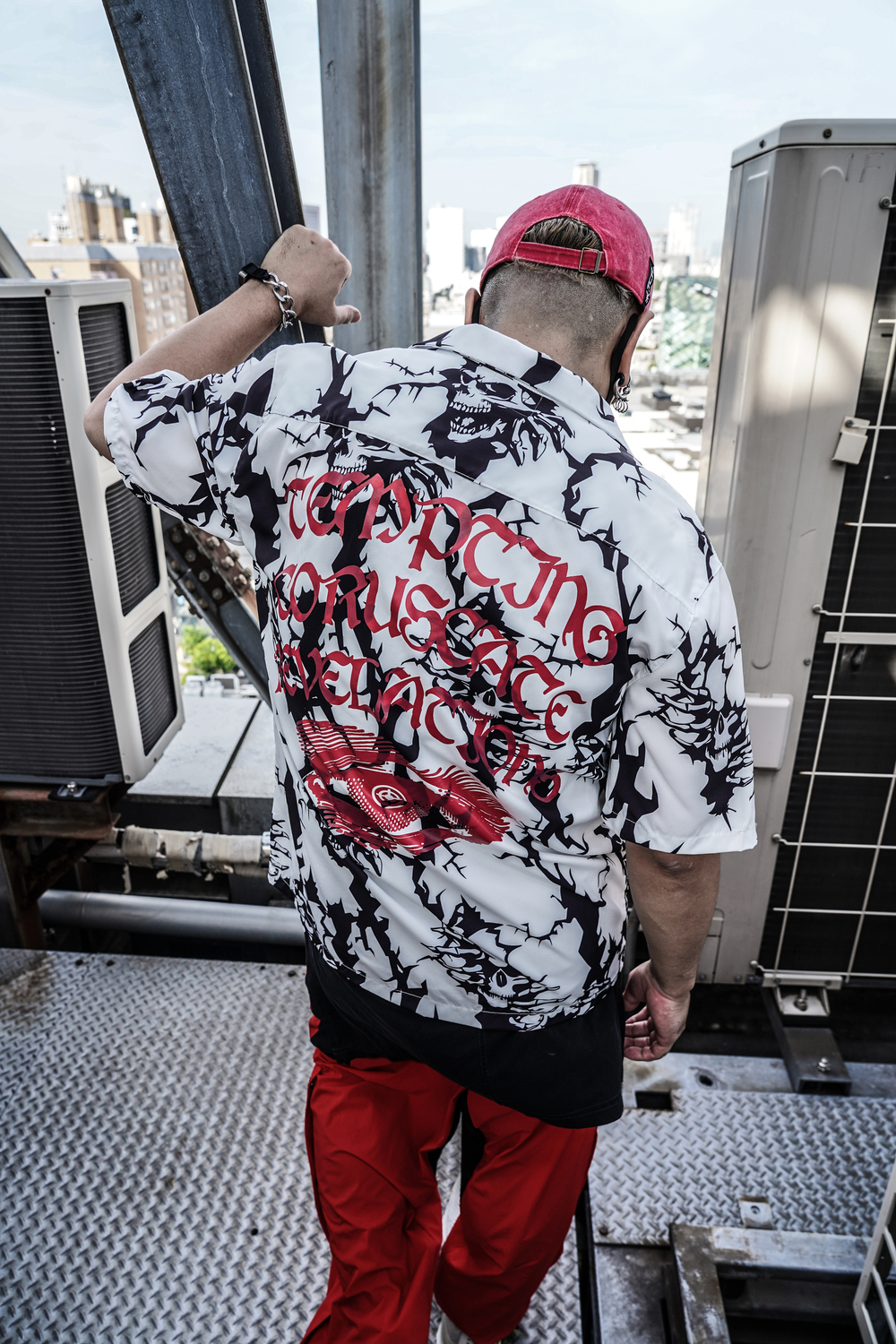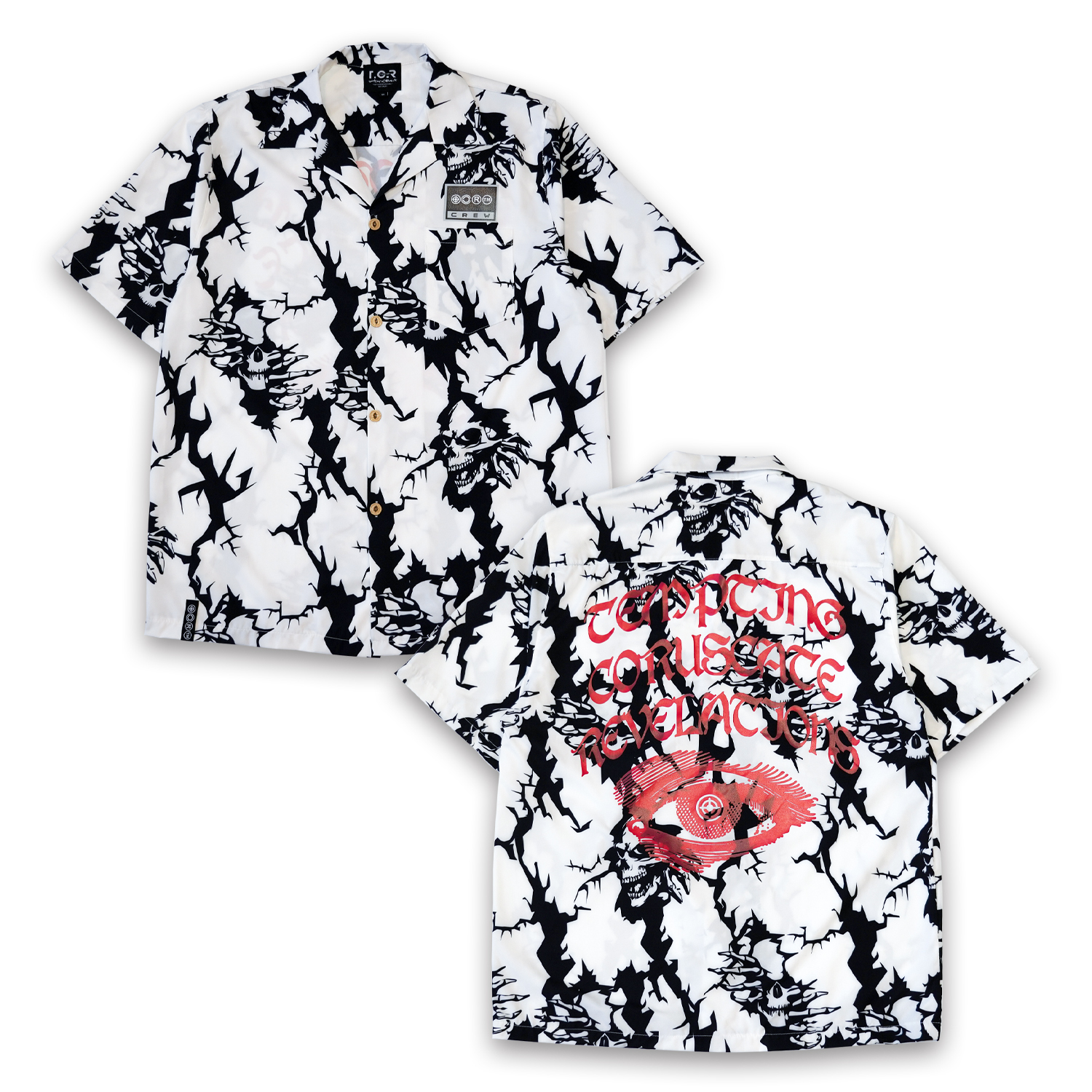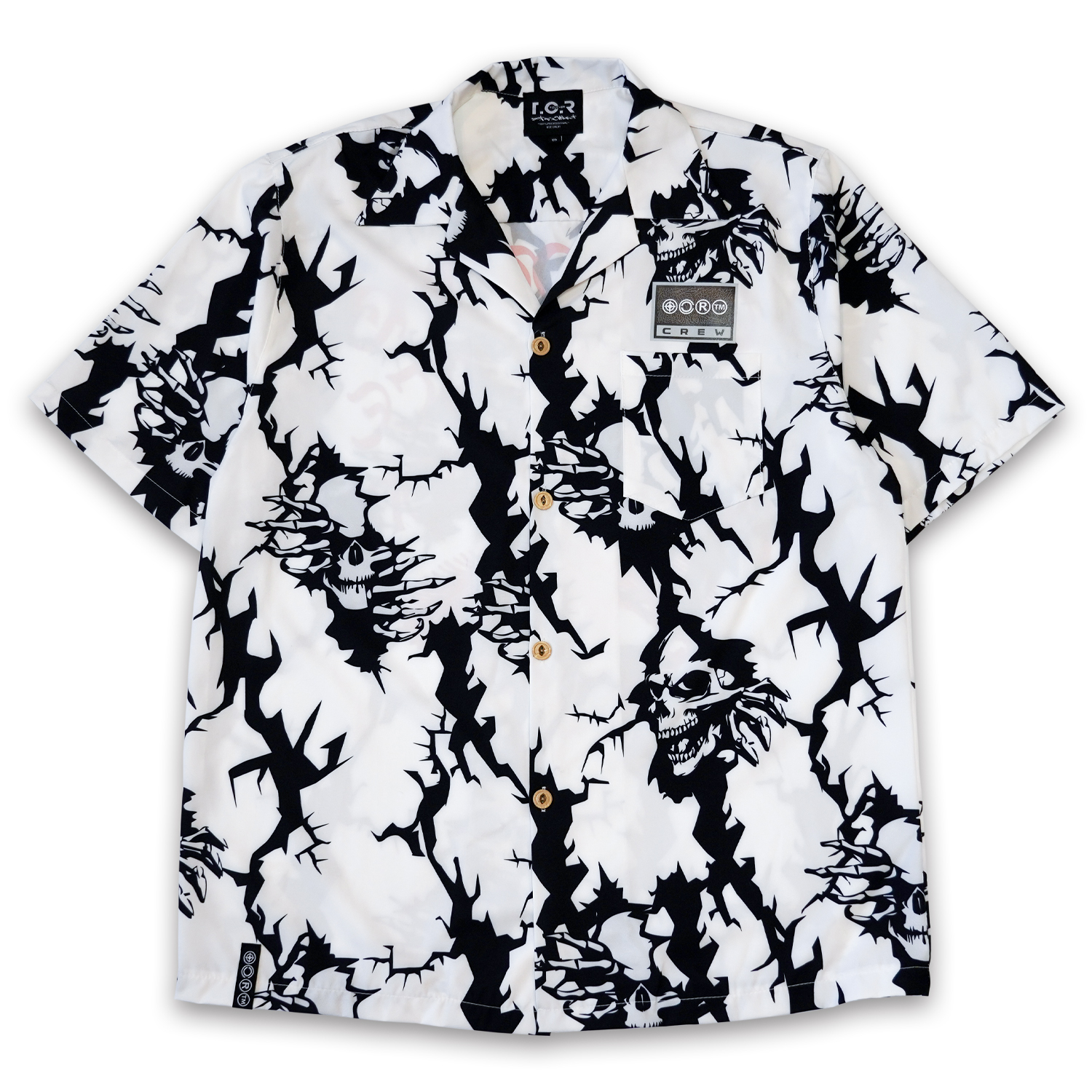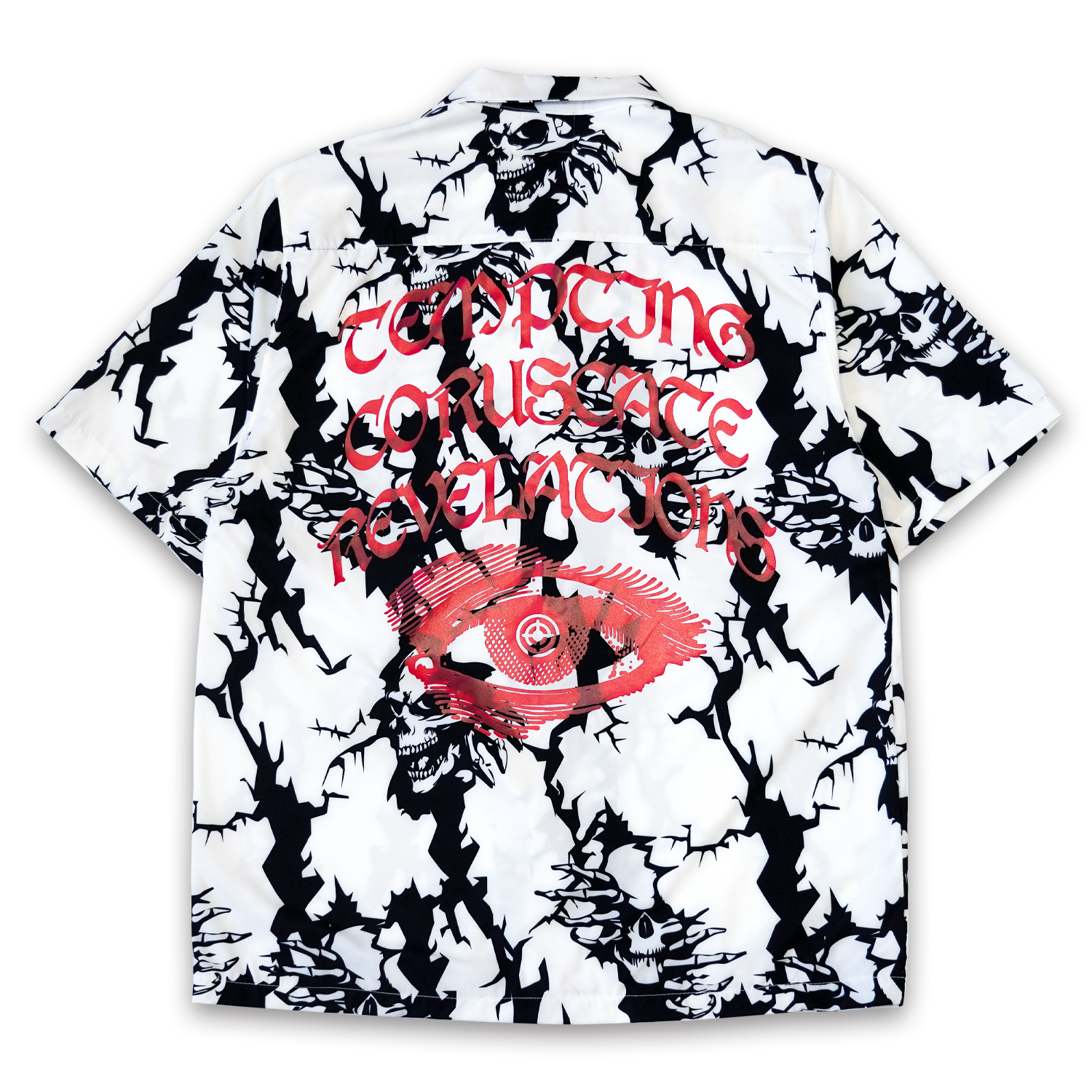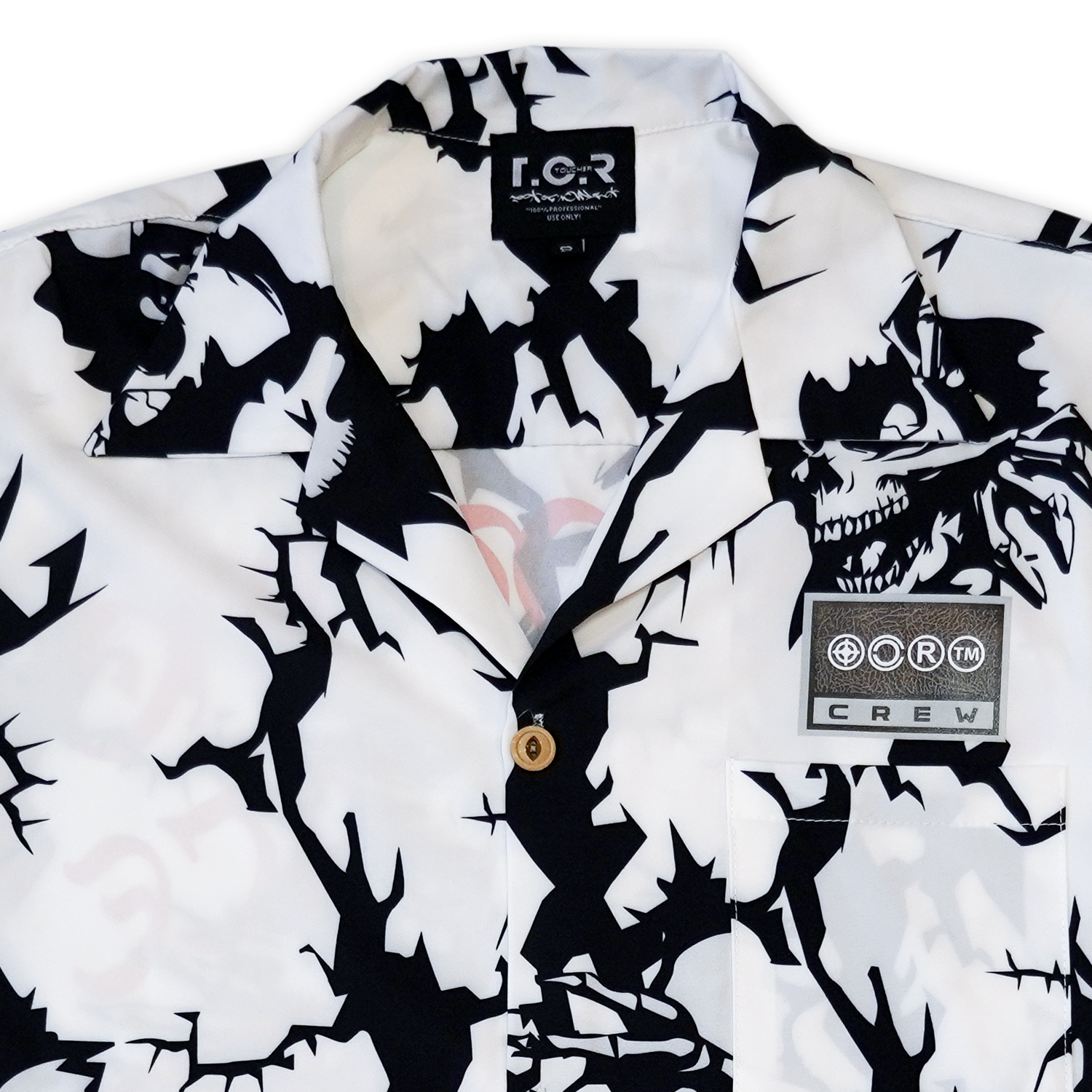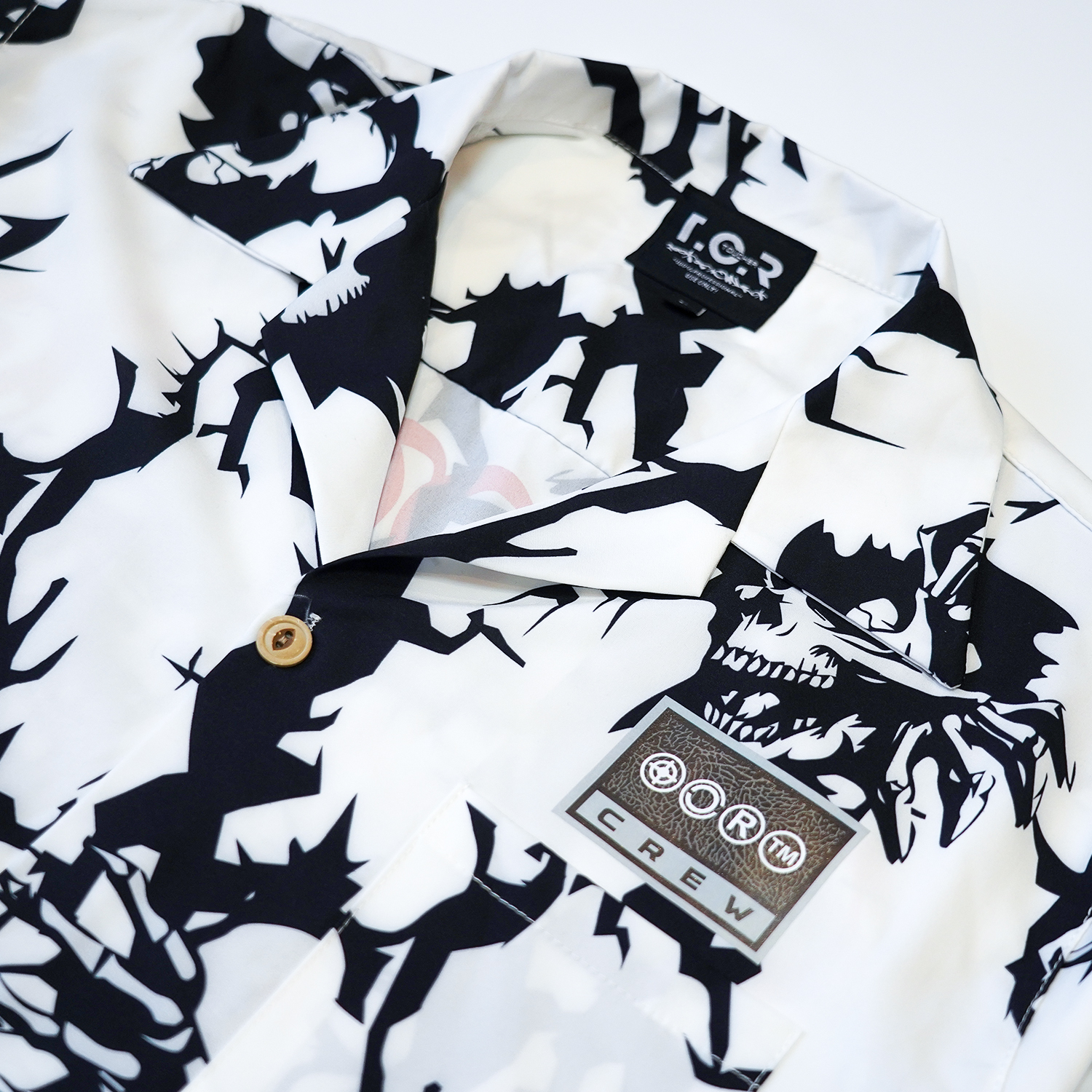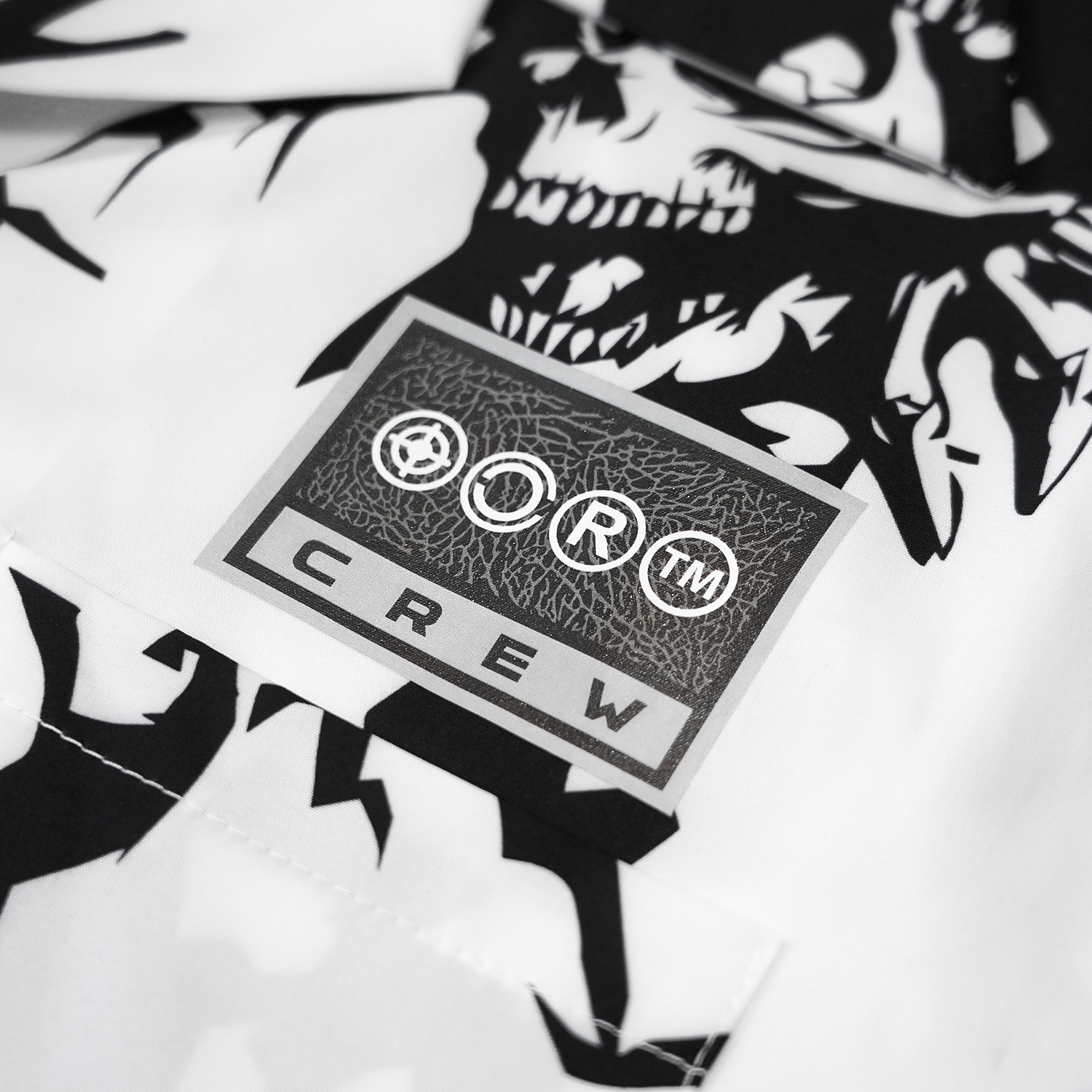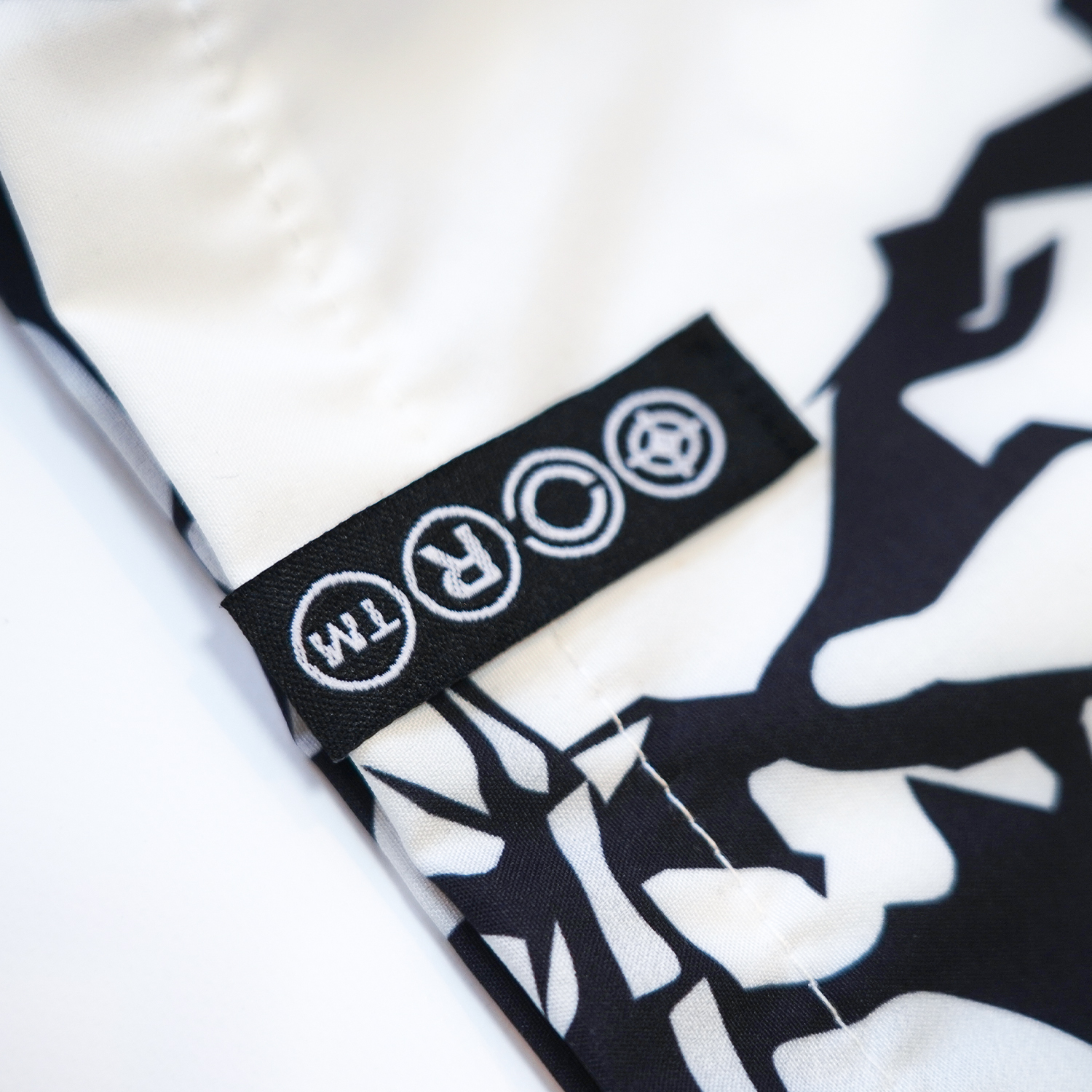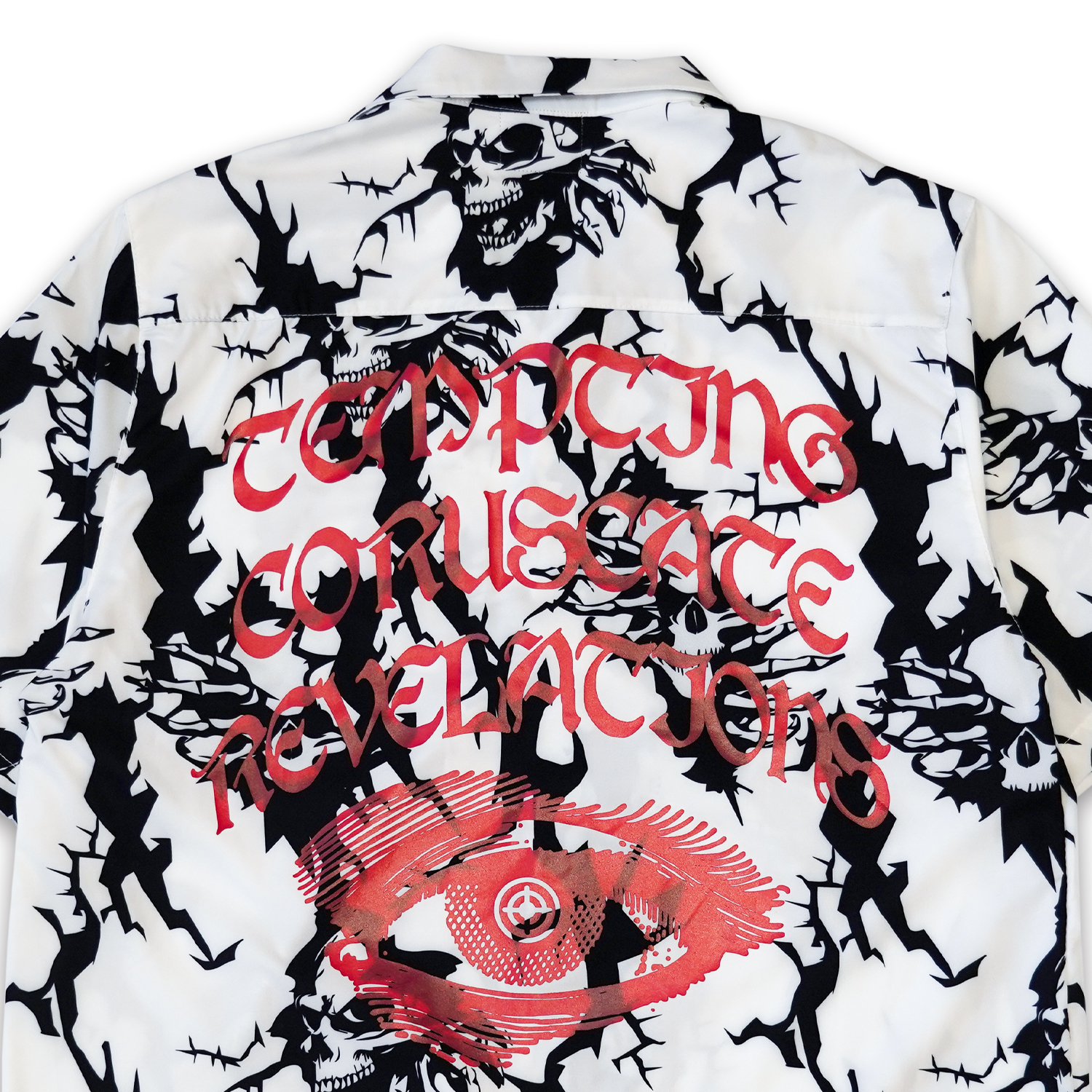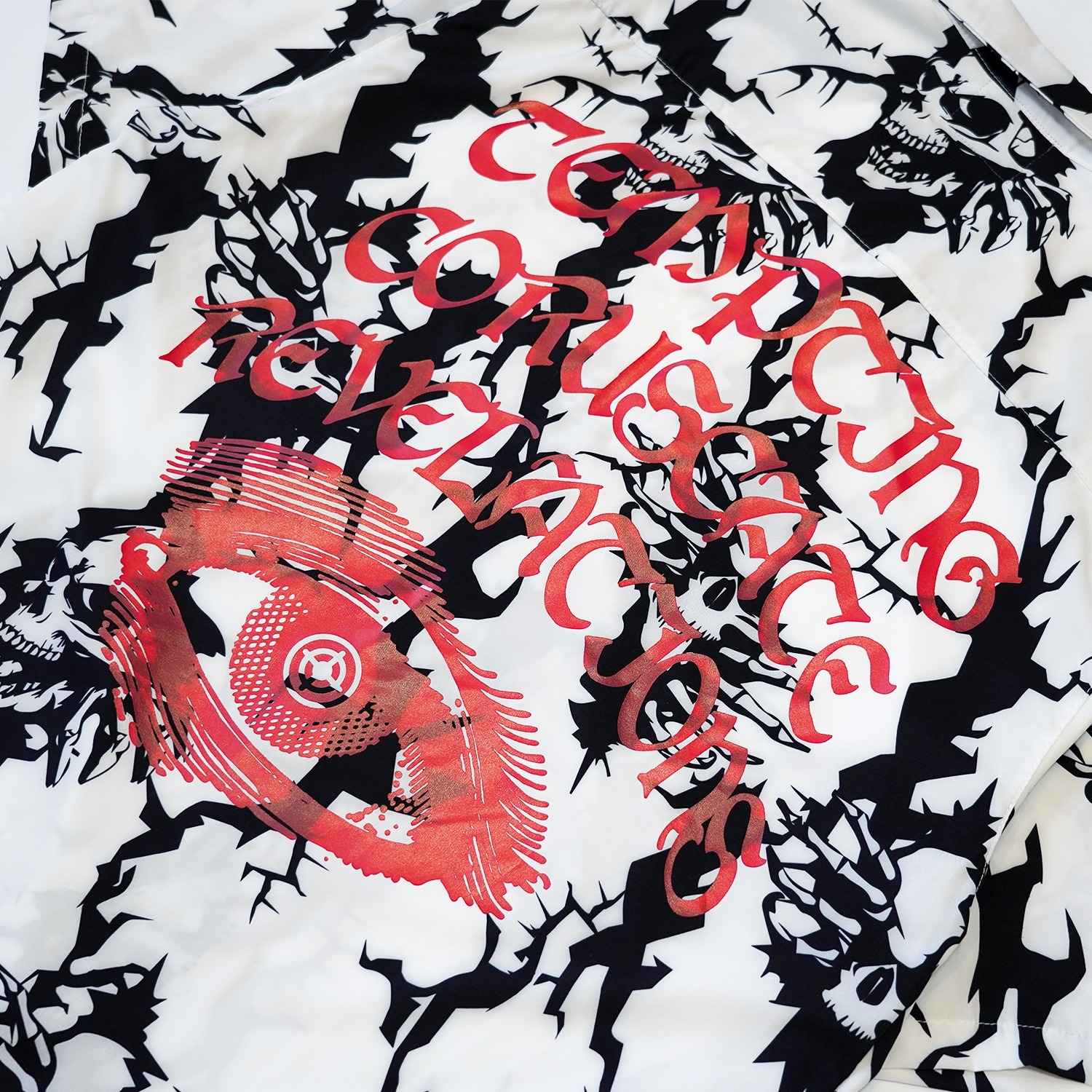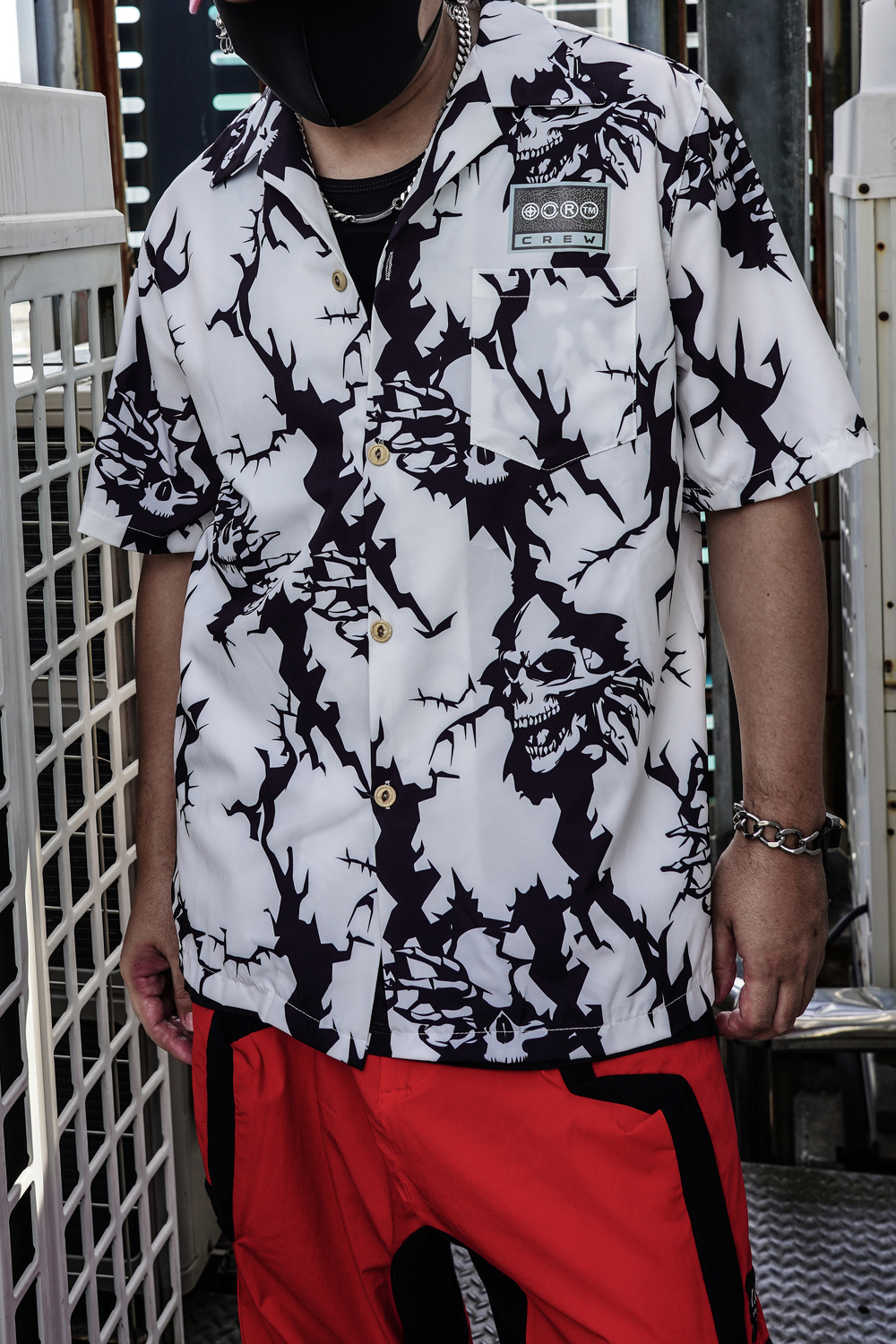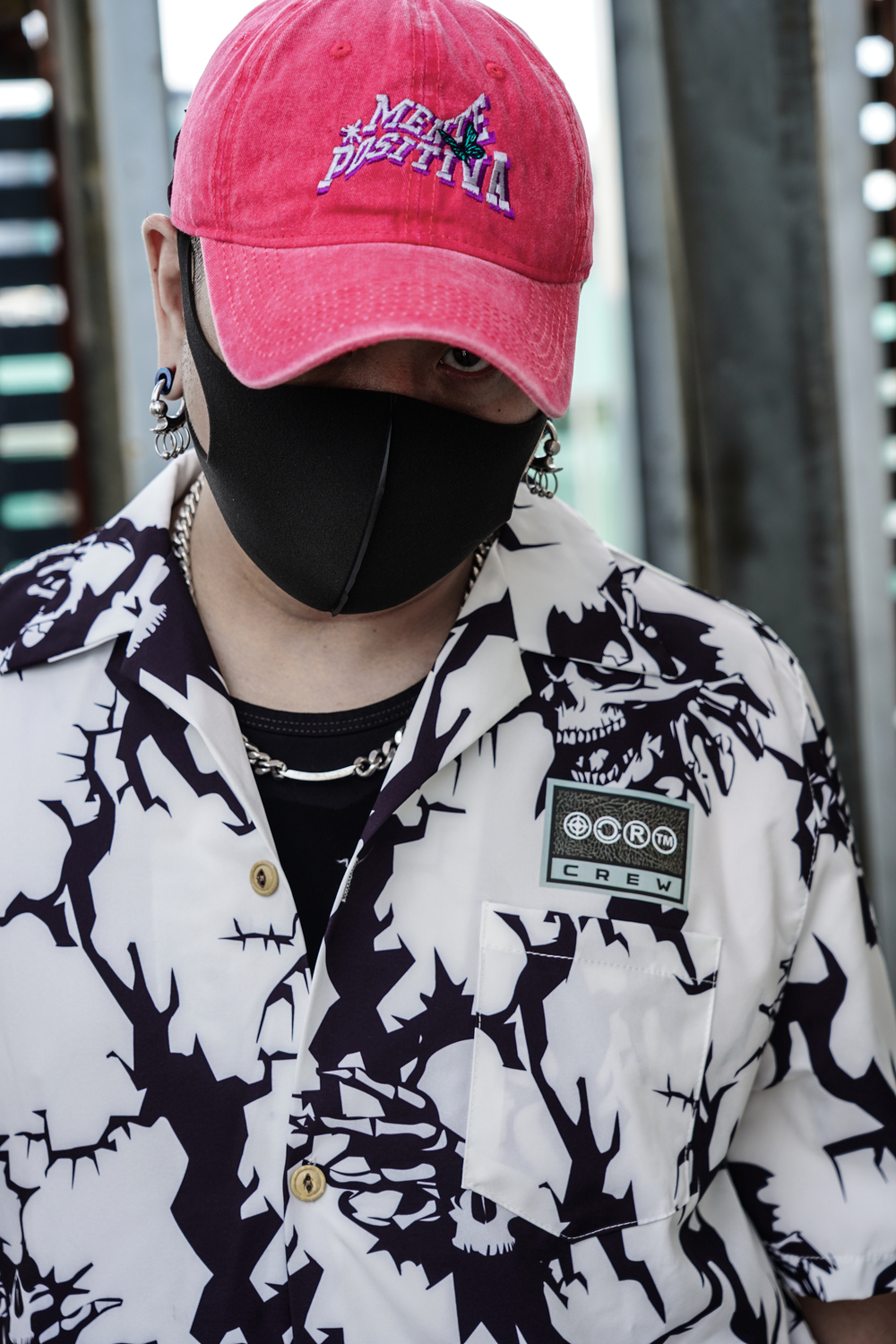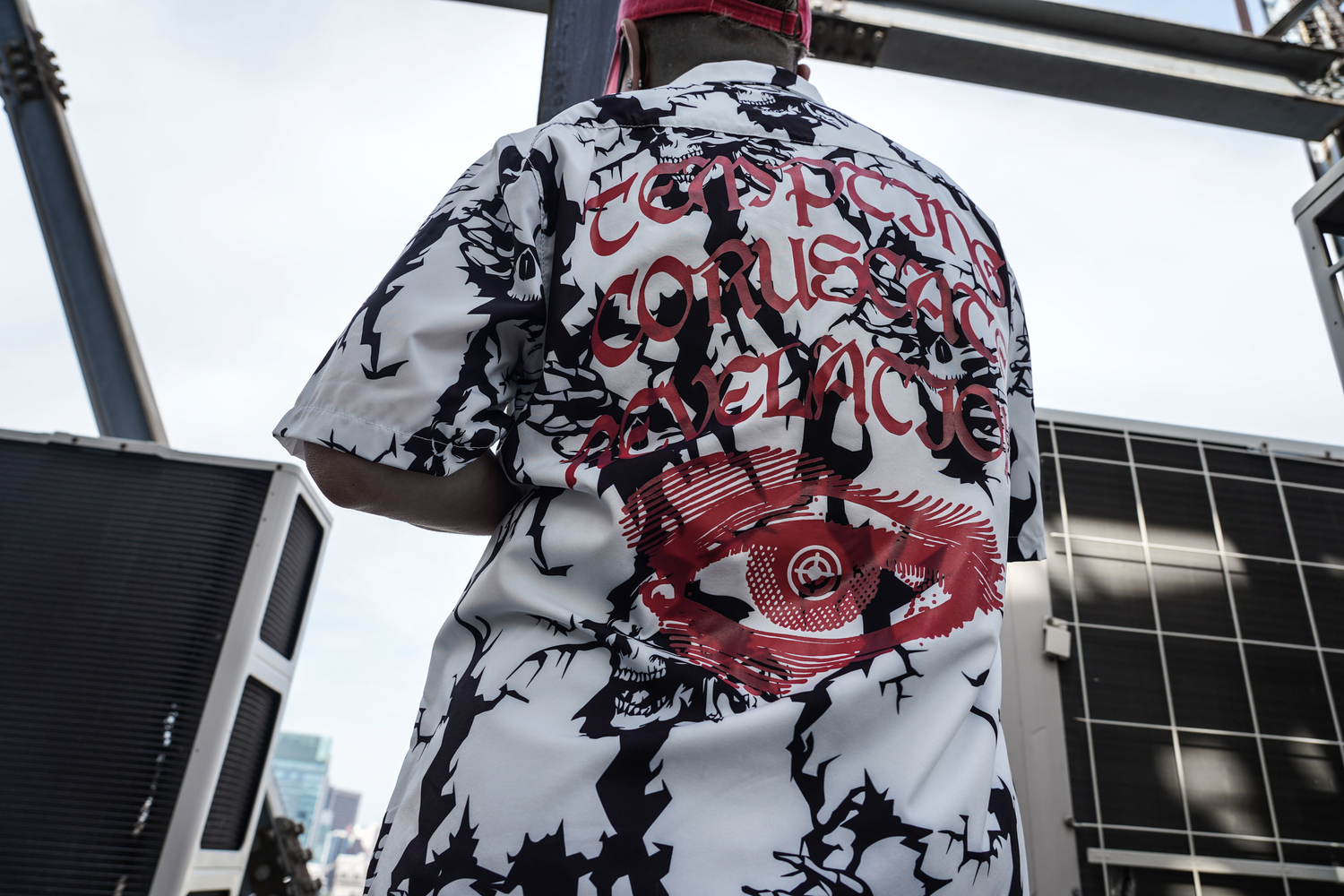 【DETAIL】
MODEL:T.C.R SKULLS OPEN COLLAR S/S SHIRTS

COLOR:BLACK

MATERIAL:POLYESTER 100%

NO:LVTCRSKOS0819-BKWT

【SIZE】
・OS (FREE SIZE)
肩幅:46.0cm
身幅:58.0cm
着丈:76.0cm
袖丈:28.0cm


【DESIGN】
T.C.R BY TOUCHER 2021 2nd Delivery
アイコニックな総柄SKULS模様が存在感を放つオープンカラーシャツ。
バックにはT.C.Rの各頭文字に秘められた(TEMPTING 魅力的, CORUSCATE 煌めく, REVELATIONS 新たな自分を発見する)メッセージと大胆なGODグラフィック。胸元にはT.C.R CREW BOX ロゴ。
一枚で着ることは勿論のこと長袖のTシャツの上に羽織ったり秋にかけて着回しのしやすいアイテムとなっています。

T.C.R BY TOUCHER -心を動かした-
「ファッションとは人生を変えられる遊び道具」をアイディンティティーに、90's UNDERGROUNDカルチャーからインスパイアした現代に落とし込んだエフォートレスかつ主張性の高いデザイン。コアなファッションフリークに向けたこだわりの少量生産を続けている。現代のトレンドに独自のユニークさをプラスしたアイテムに仕上げ、90年代を直に通った世代はもちろん、現代のユースカルチャーに通じるトレンドの新しさを併せ持ったストリートスタイルを発信する。
*This item will be delivered on 9/30(Thu) at the earliest.
*Tax included.
*Additional shipping charges may apply, See detail..

About shipping fees
The shipping fee for this item varies by the shipping method.
*Japan domestic shipping fees for purchases over ¥20,000 will be free.