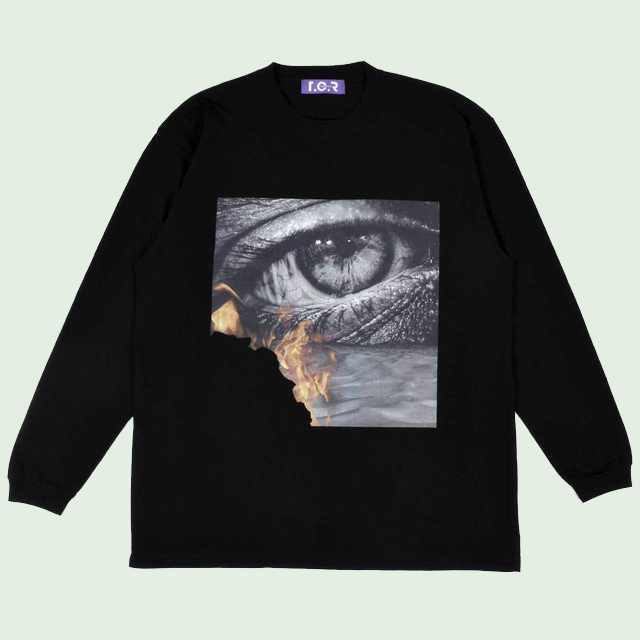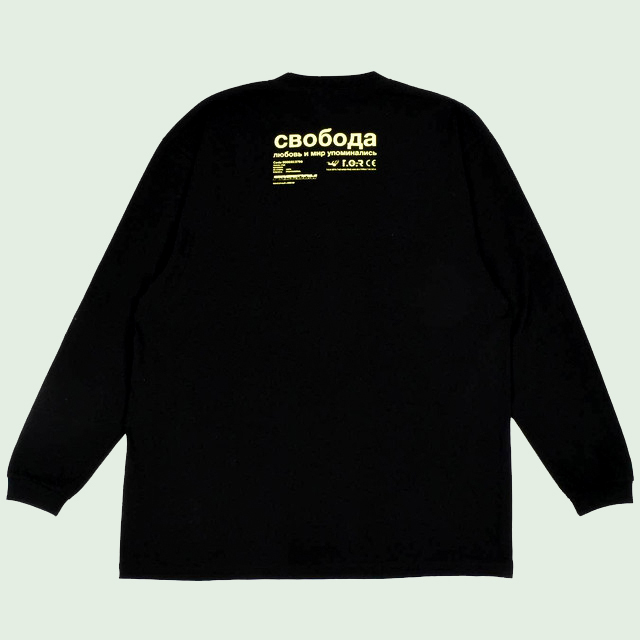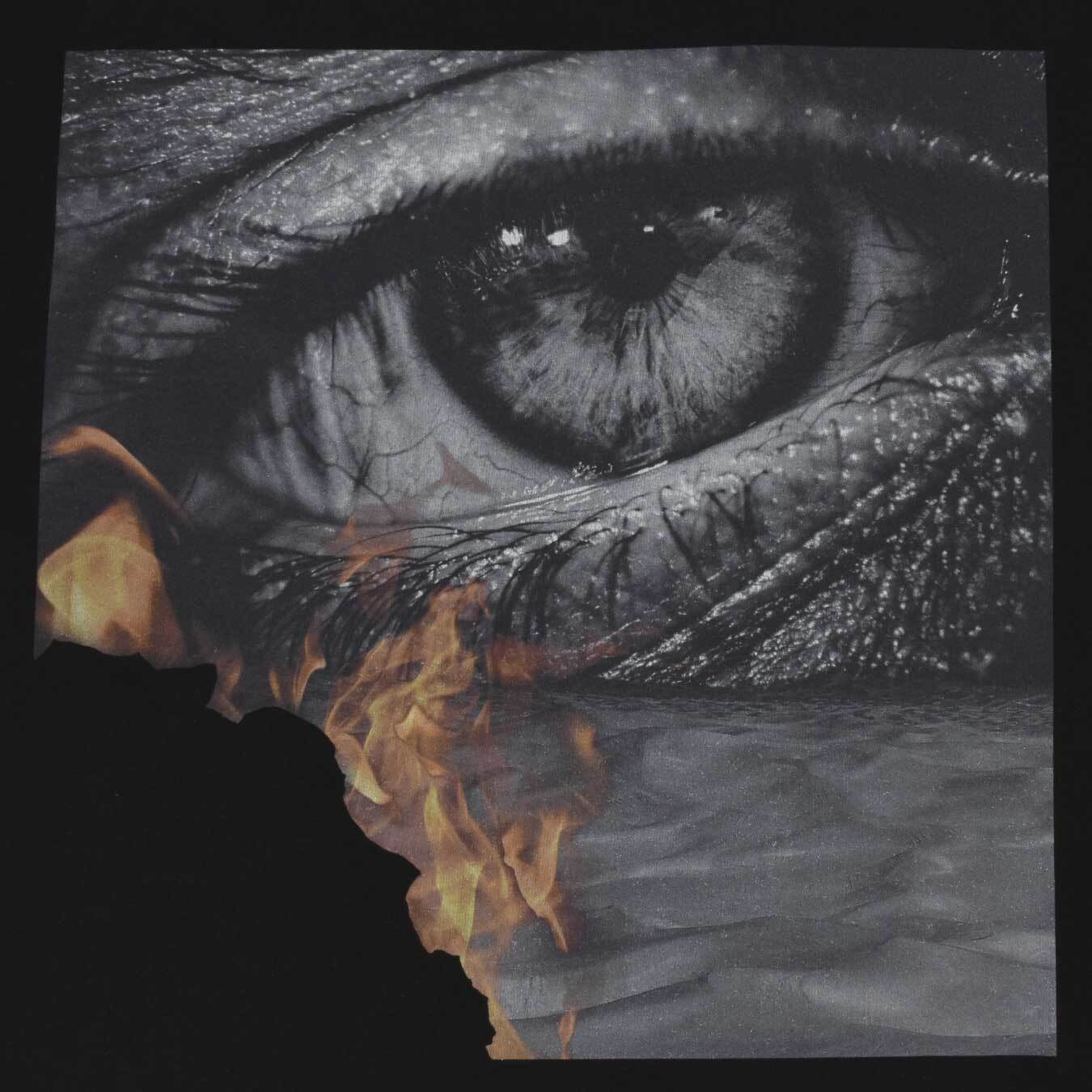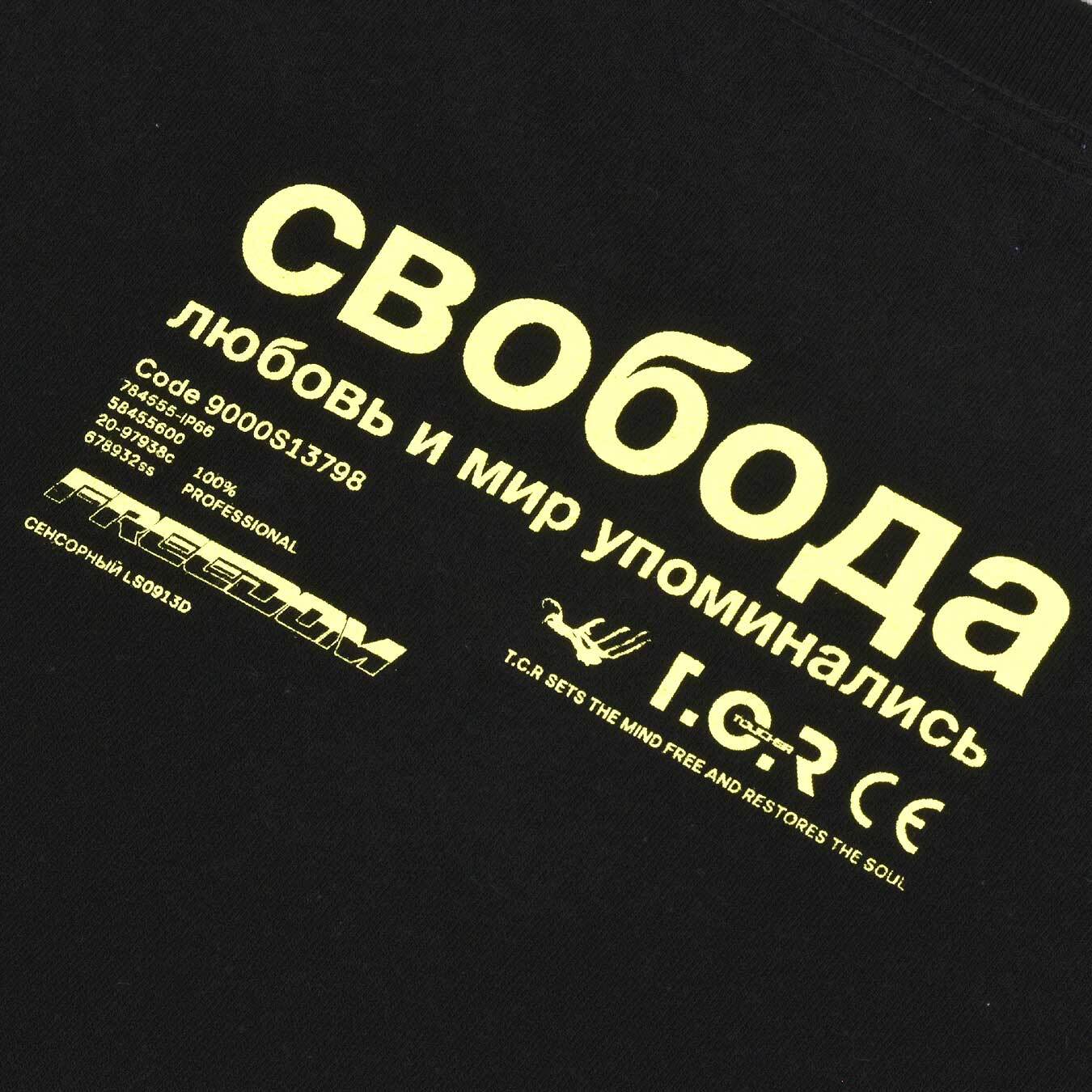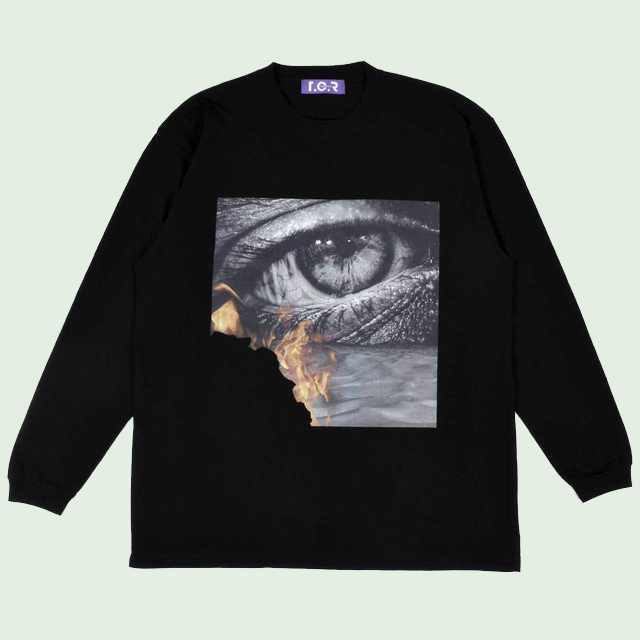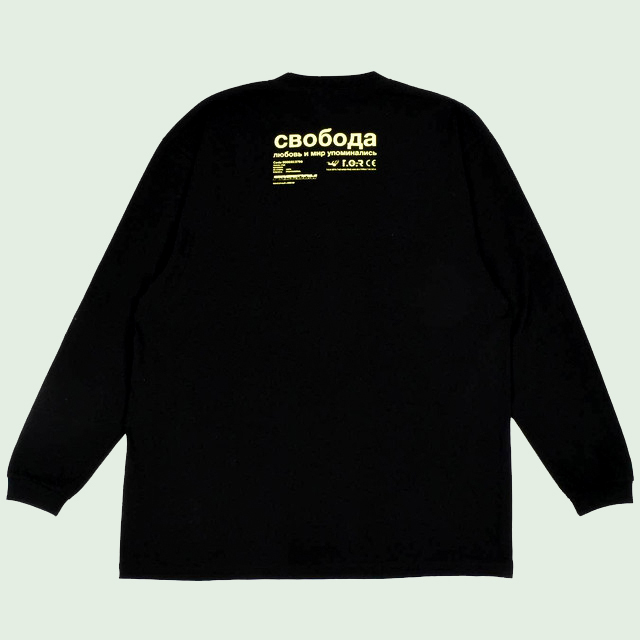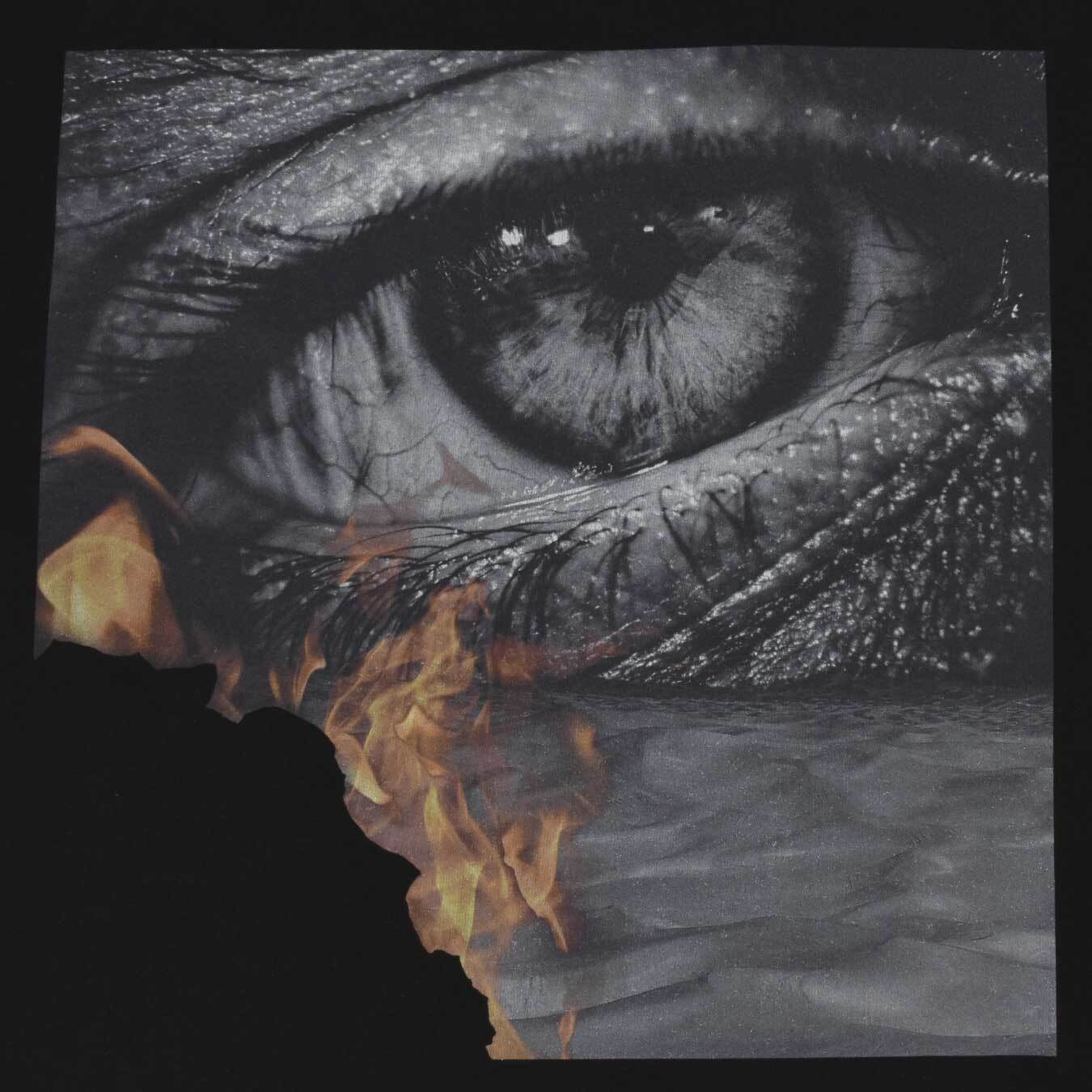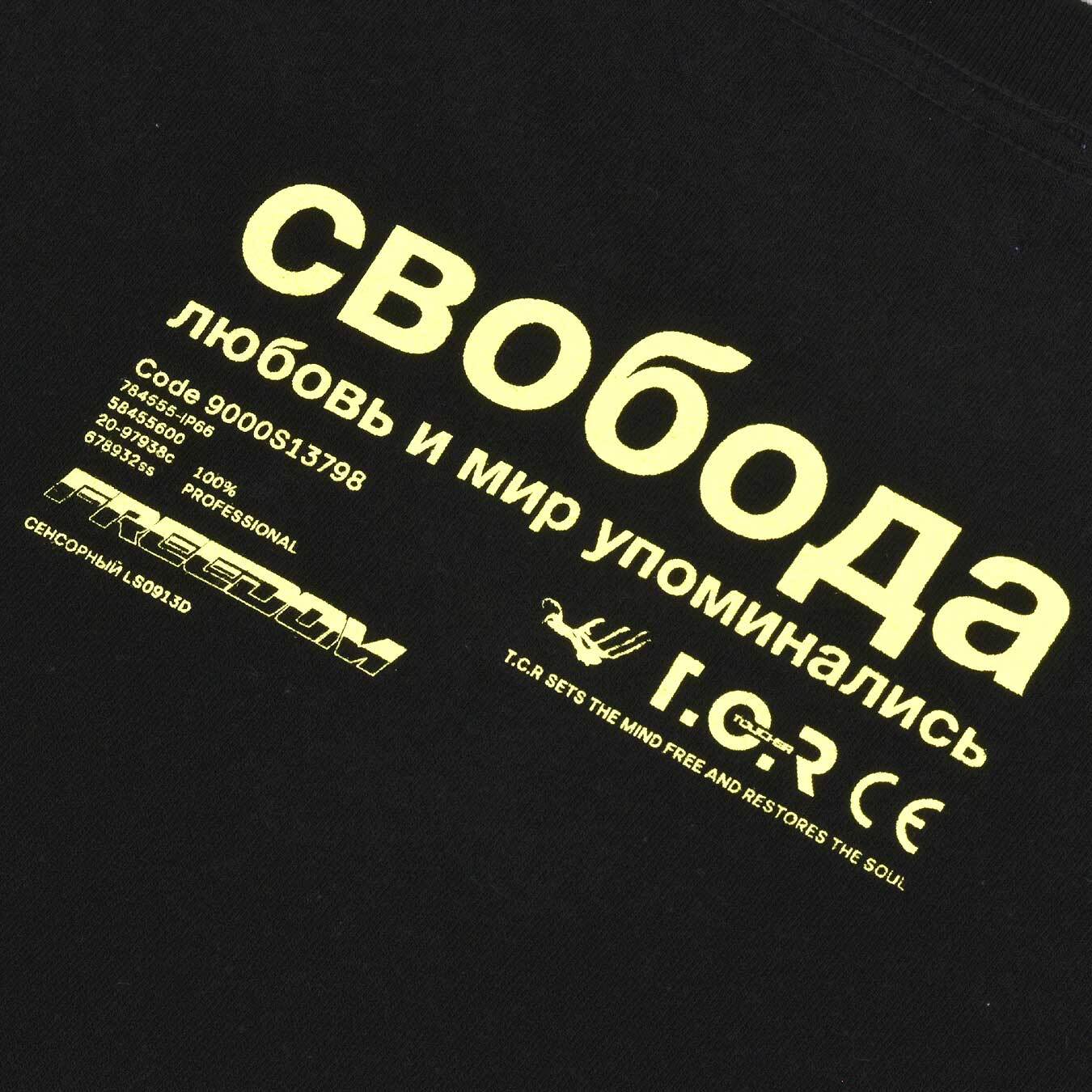 【DETAIL】
MODEL:IN MY EYES LONG SLEEVE TEE

COLOR:ブラック

MATERIAL:COTTON 100%

NO:TCR-T-0304-BK

【SIZE】
・M
肩幅:51.0cm
身幅:57.0cm
着丈:74.0cm
袖丈:59.0cm

・L
肩幅:55.0cm
身幅:61.0cm
着丈:78.0cm
袖丈:59.0cm

【DESIGN】
しっかりとした質感のカットソー生地を採用。
フロントにはサイケデリックを感じさせ、メッセージ性のある緻密なグラフィック。
バックには"FREEDOM/LOVE&PEACE"を意味するロシア語をはじめテキストプリントがレイアウト。
オーバーサイズシルエット。
*Tax included.
*Limit of 1 per order.
*Additional shipping charges may apply, See detail..

About shipping fees
The shipping fee for this item varies by the shipping method.
*Japan domestic shipping fees for purchases over ¥20,000 will be free.