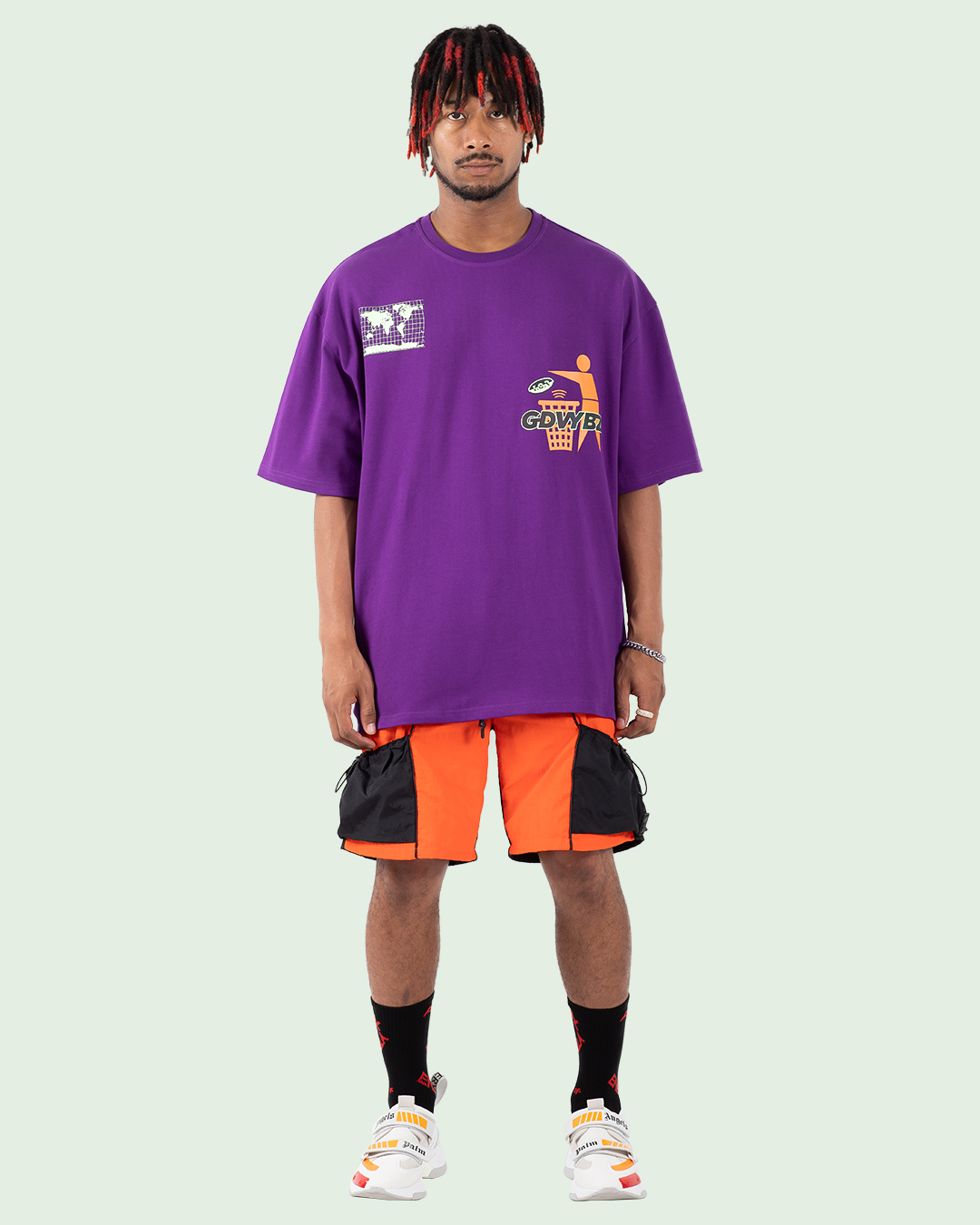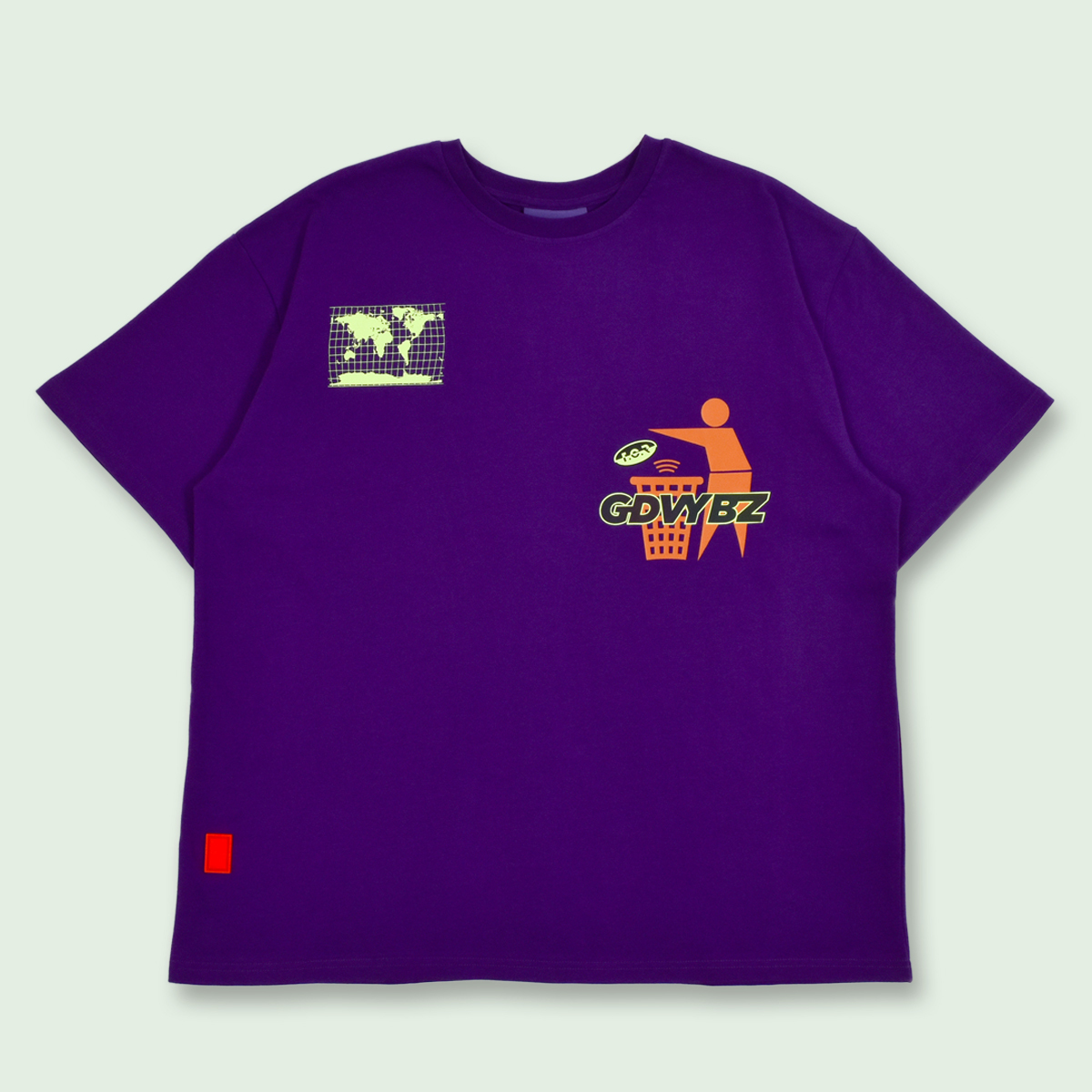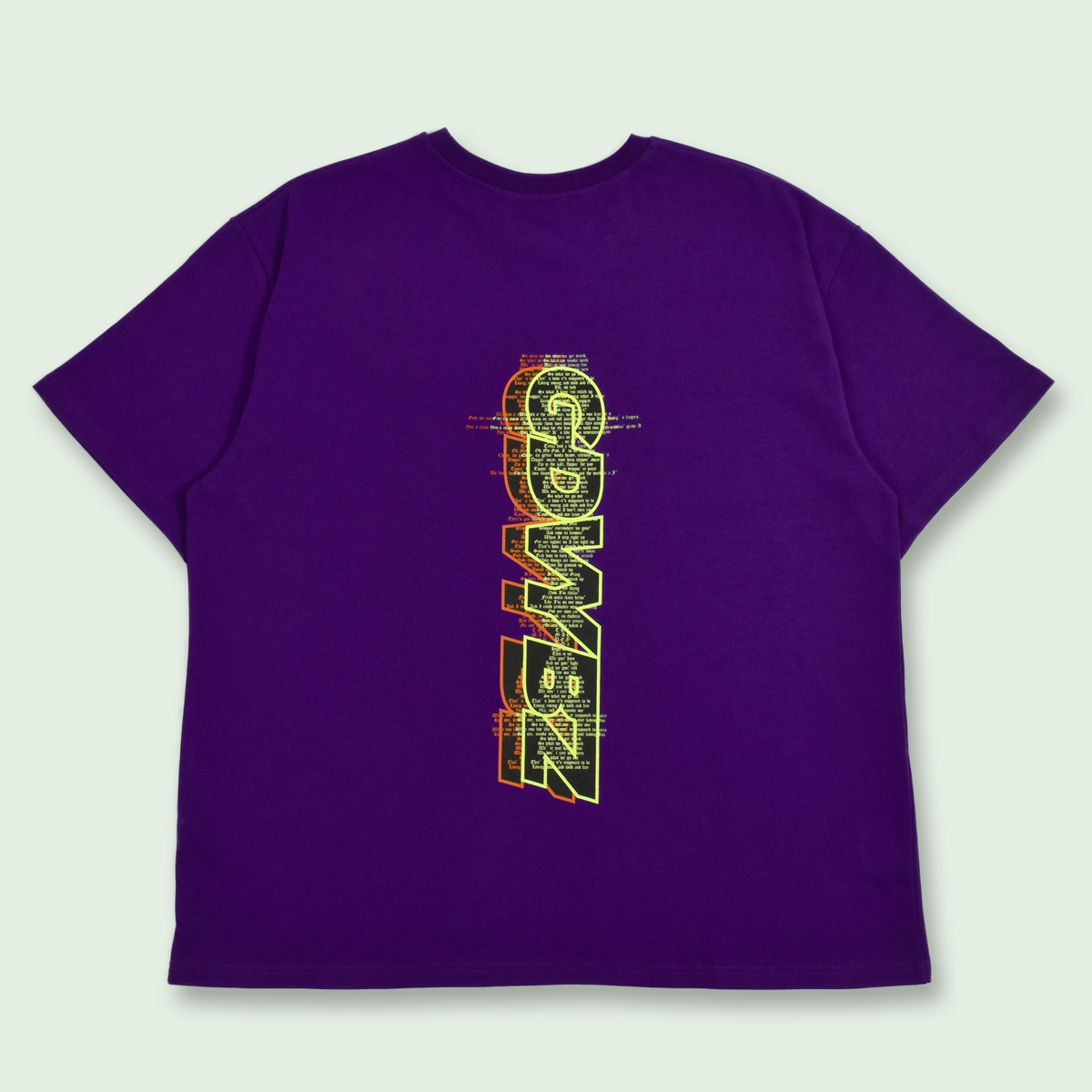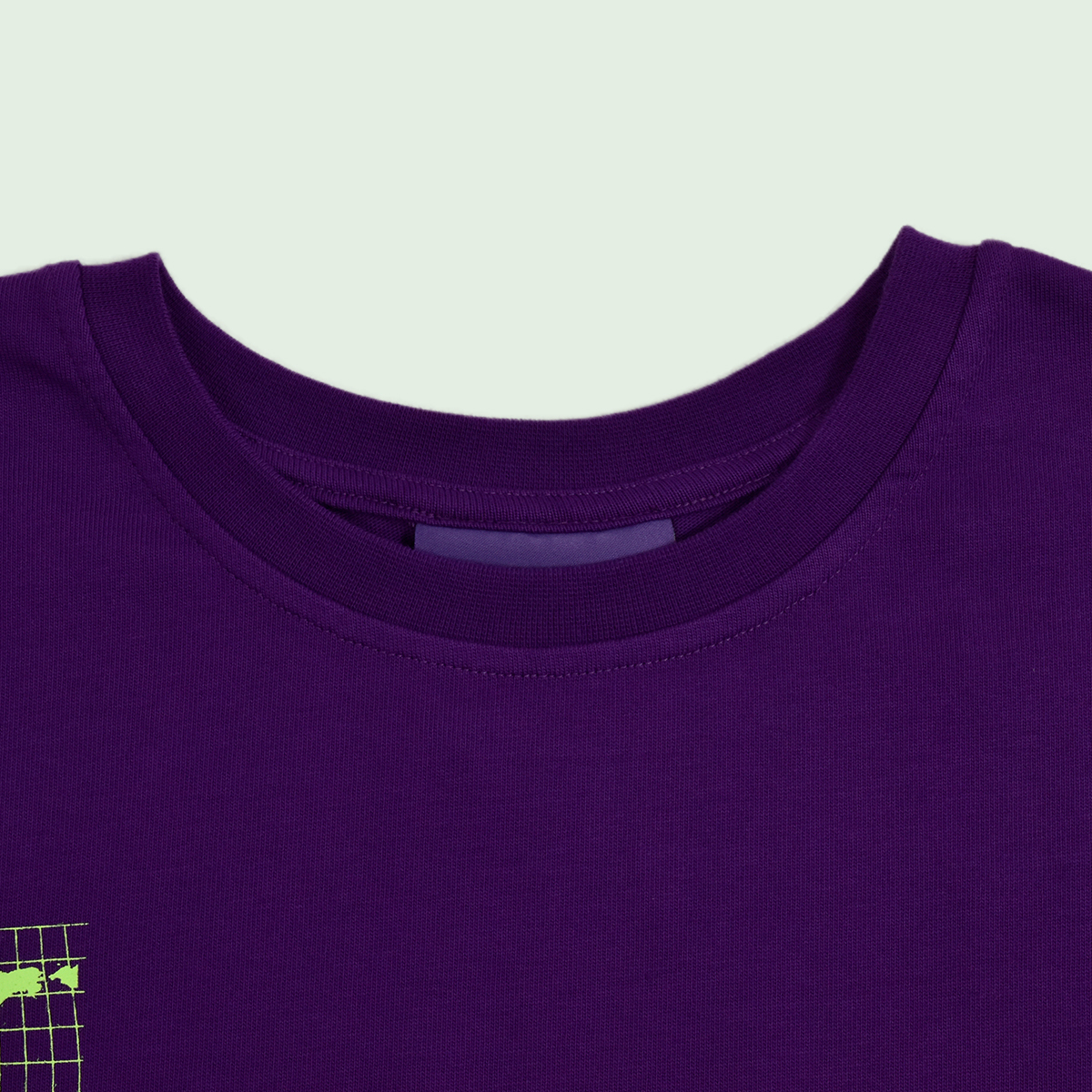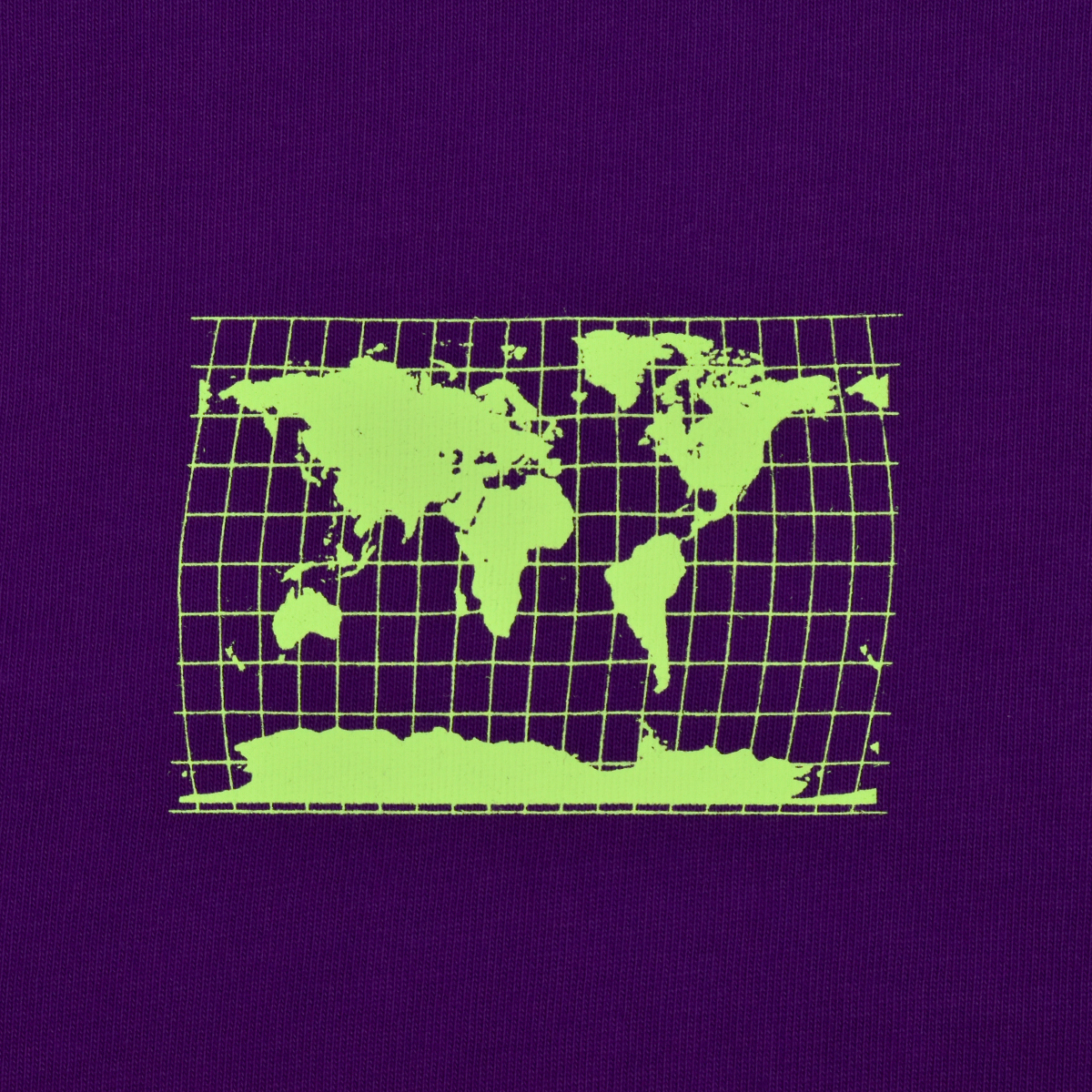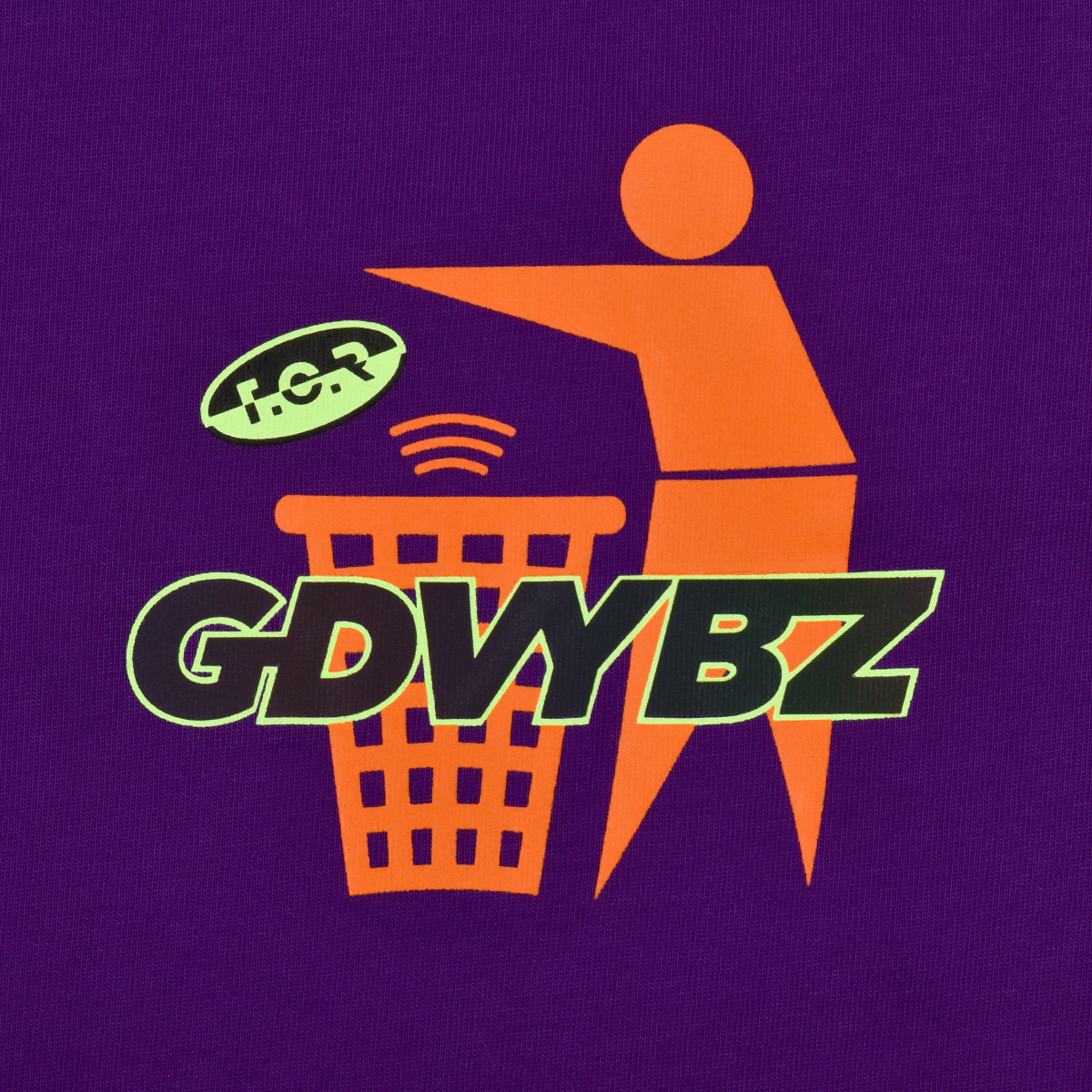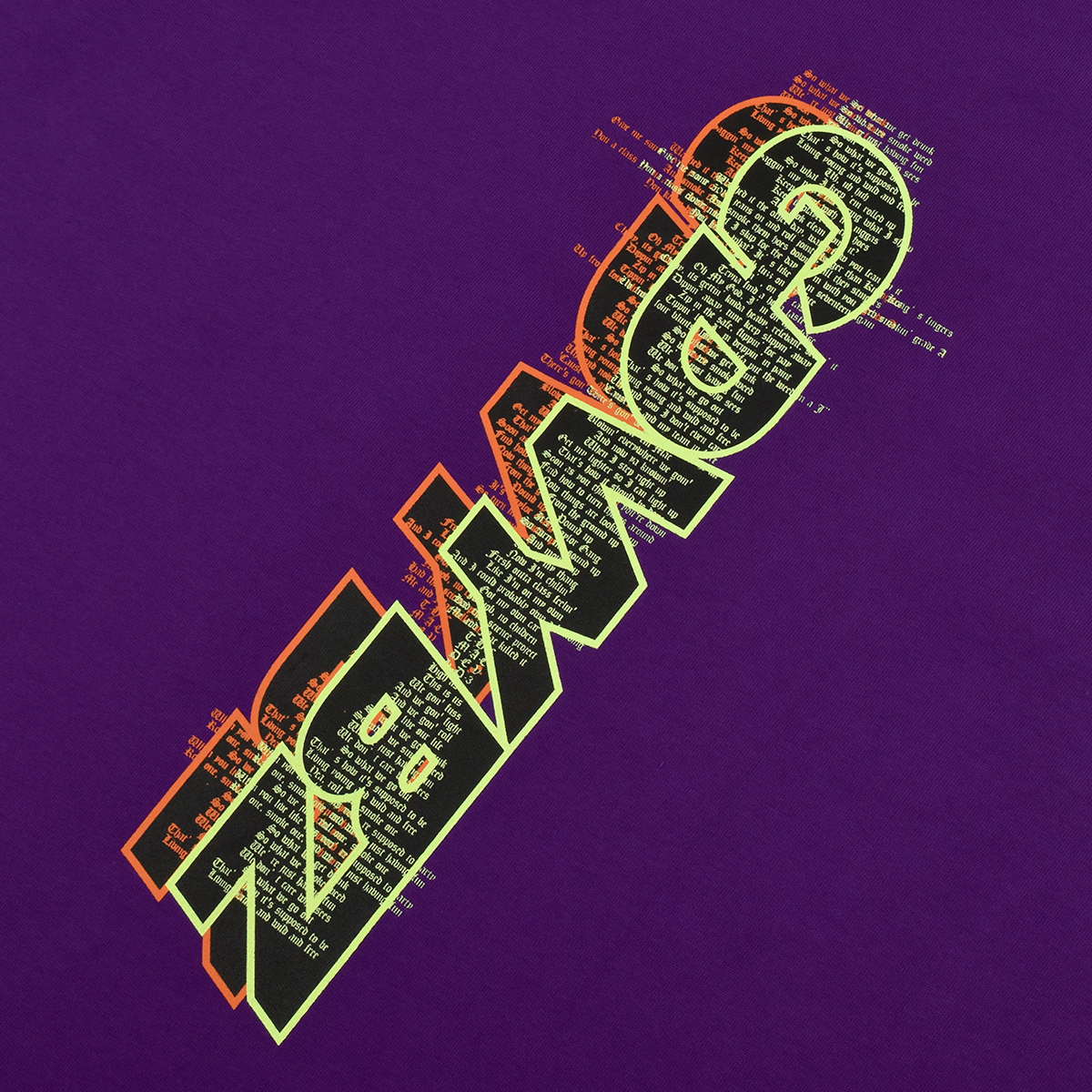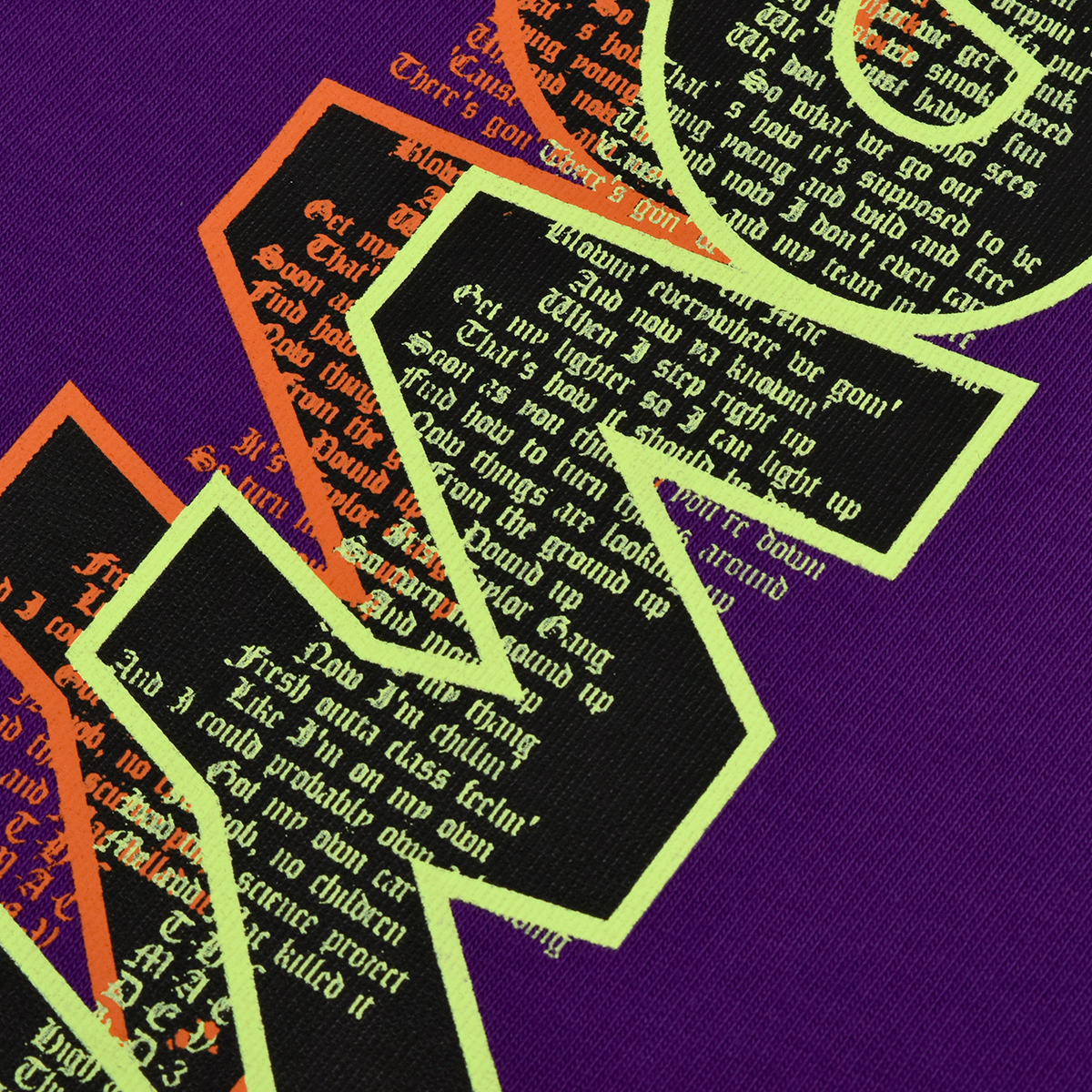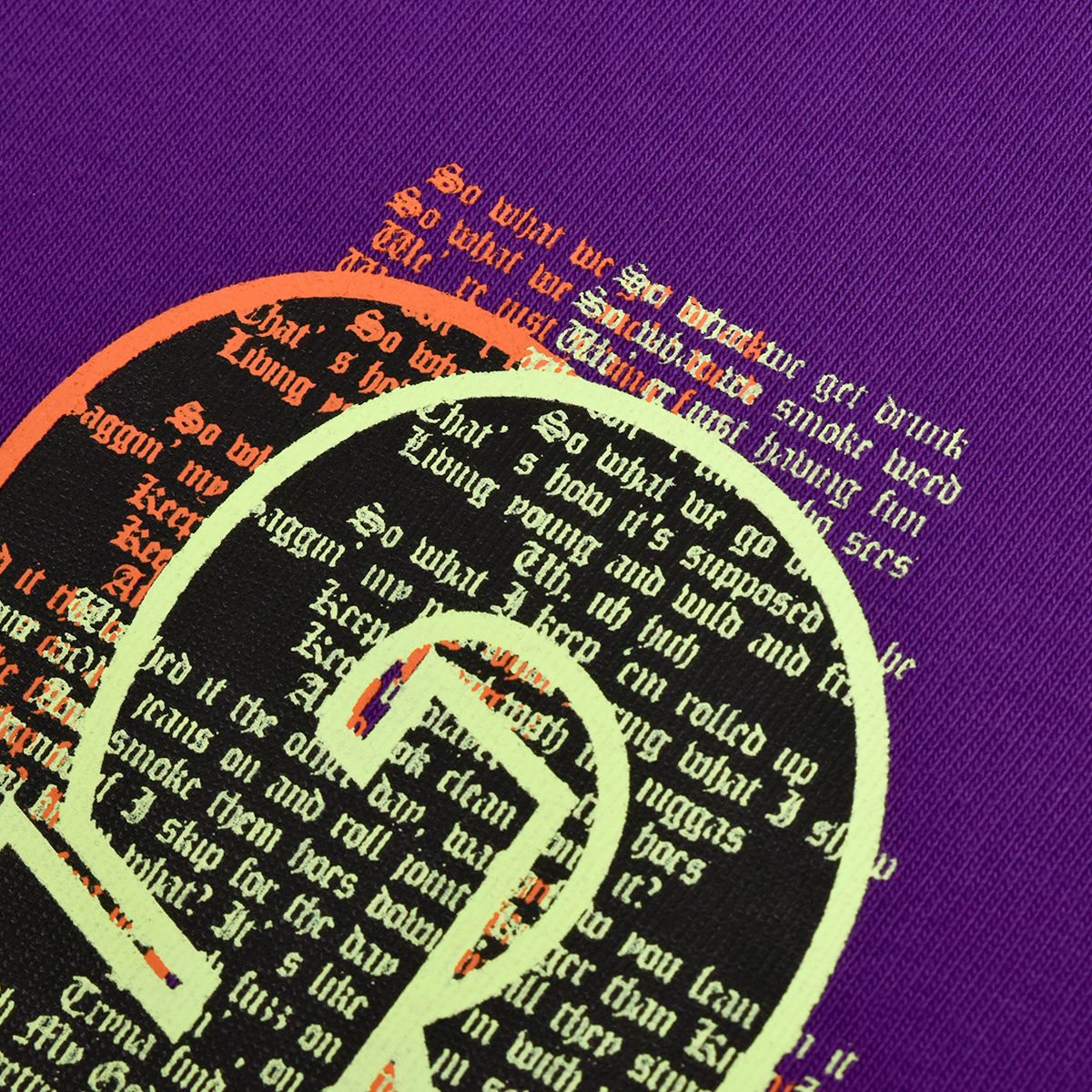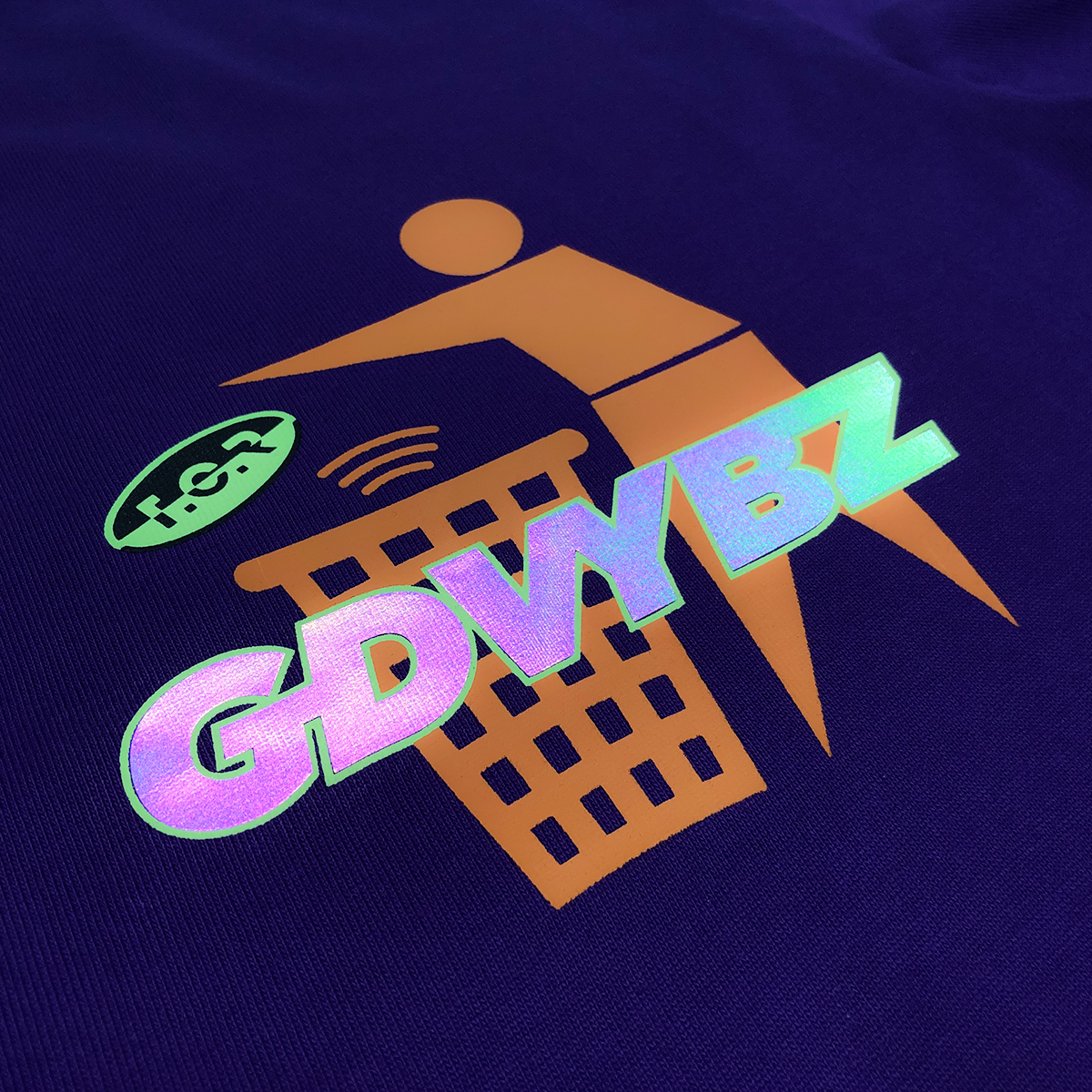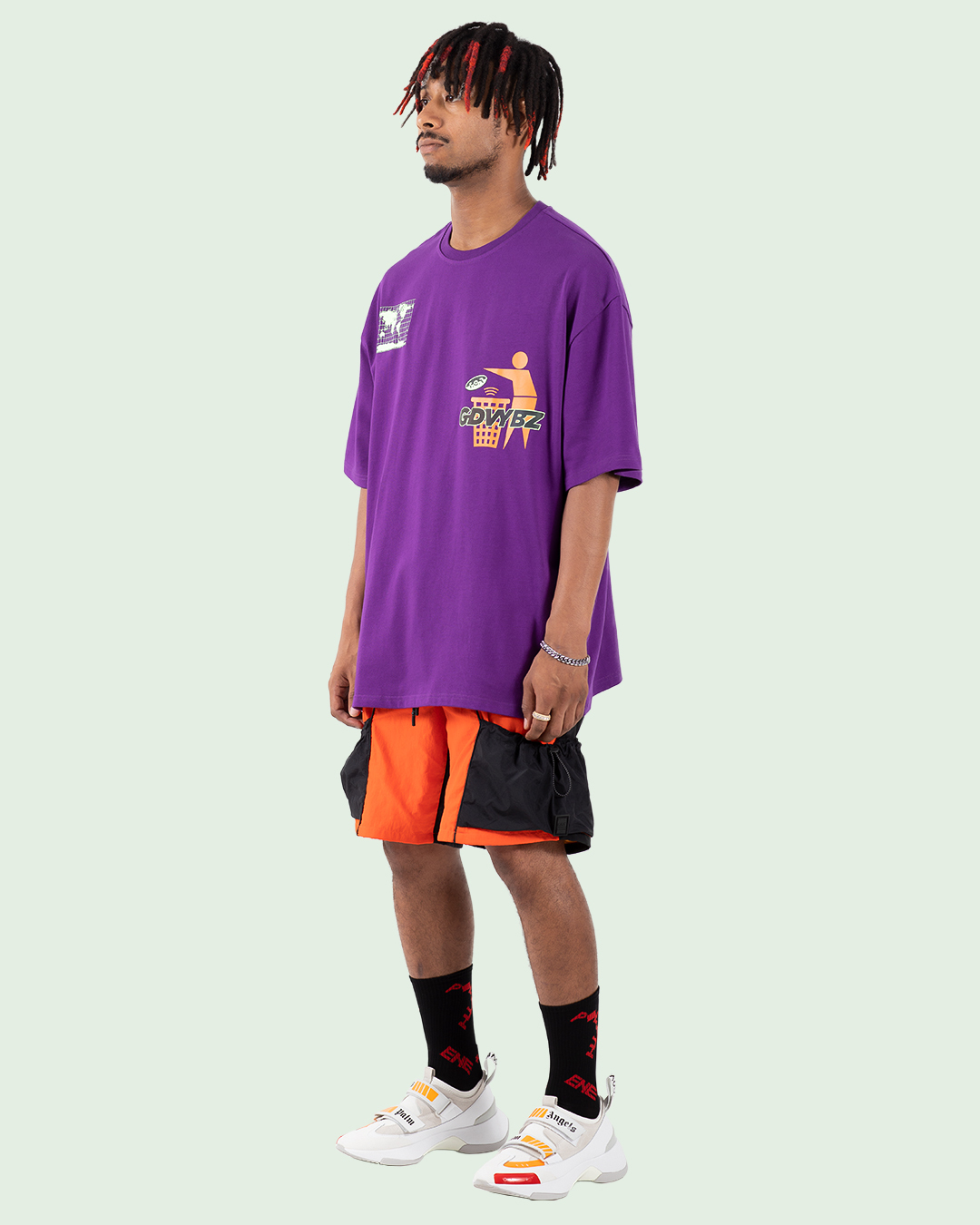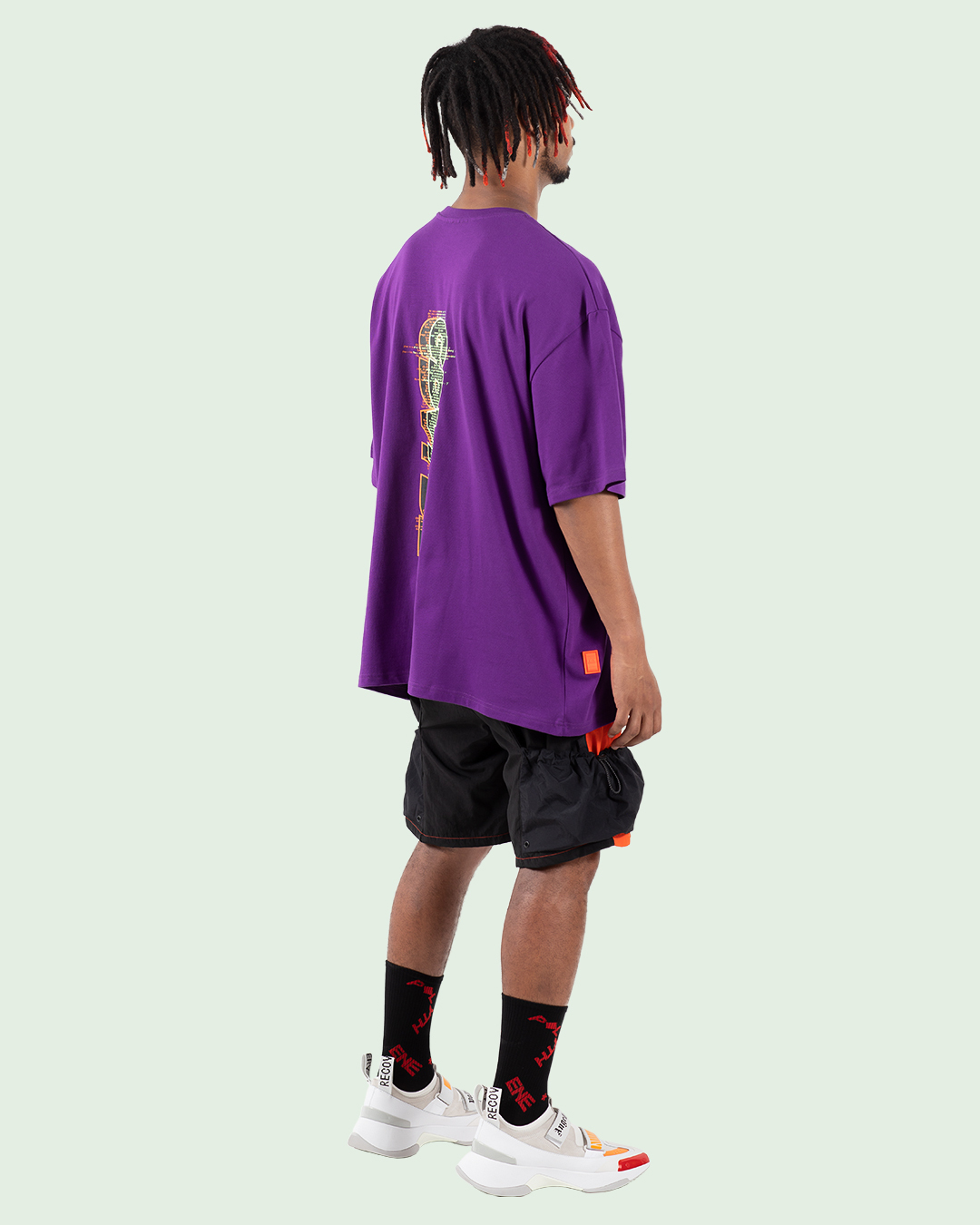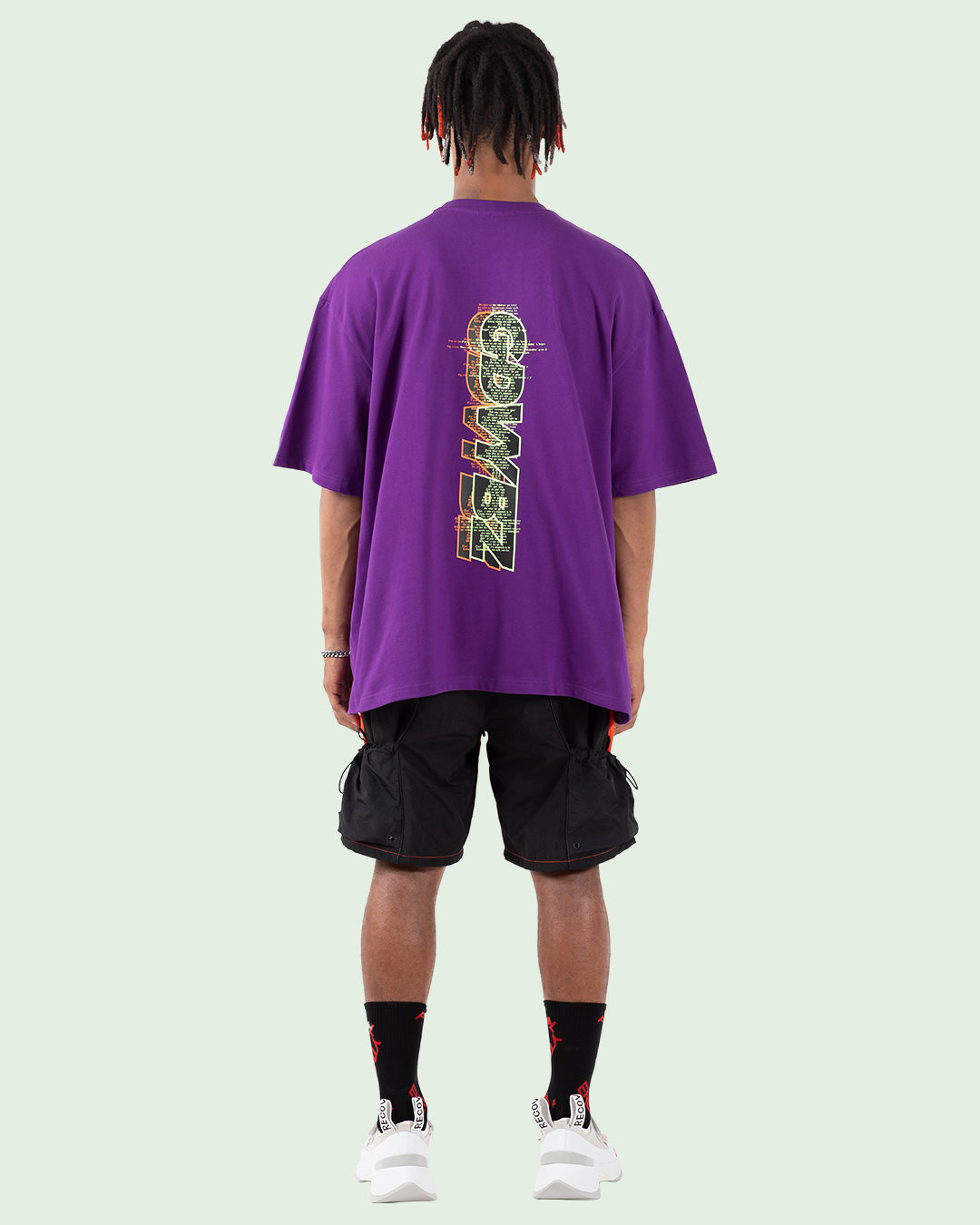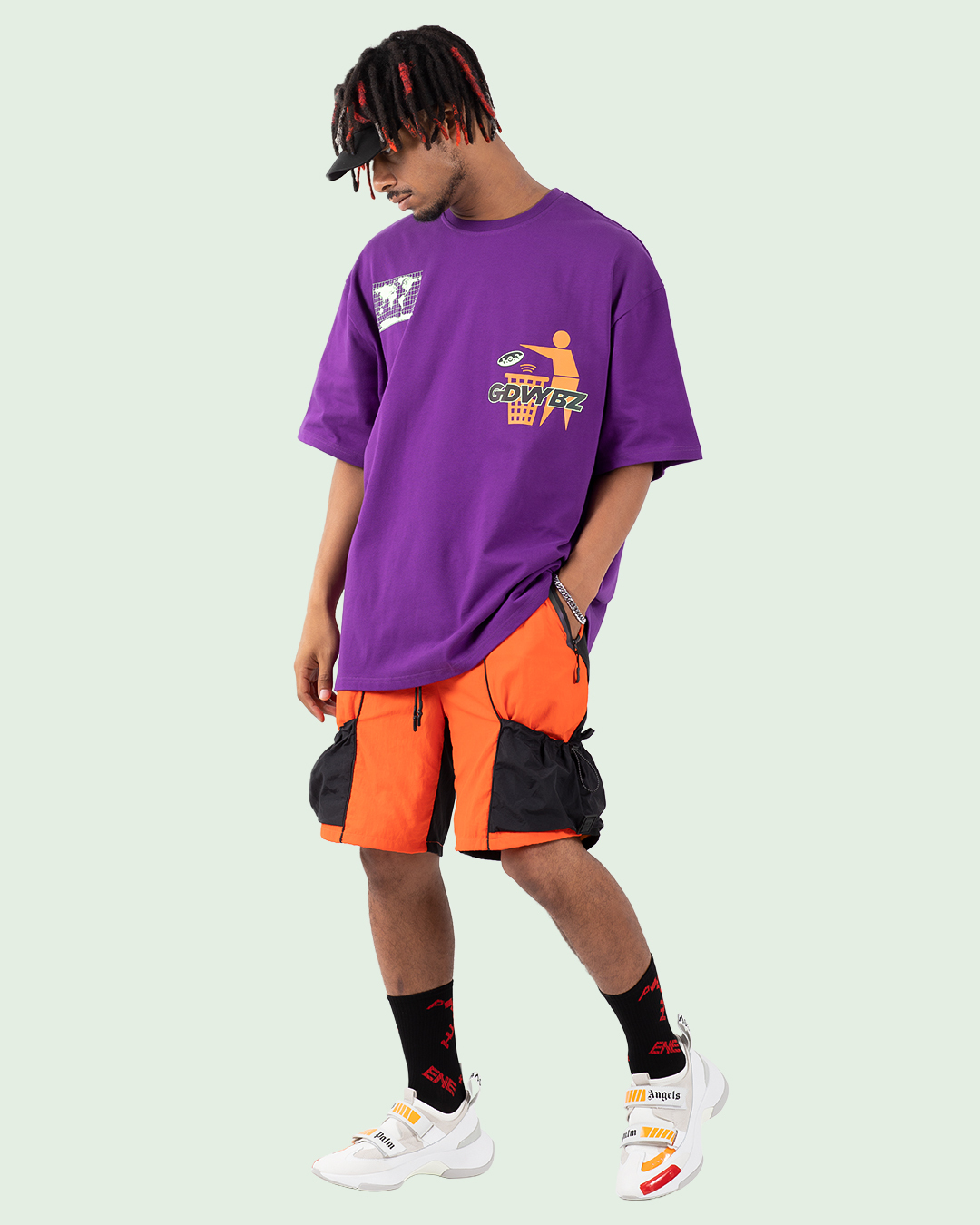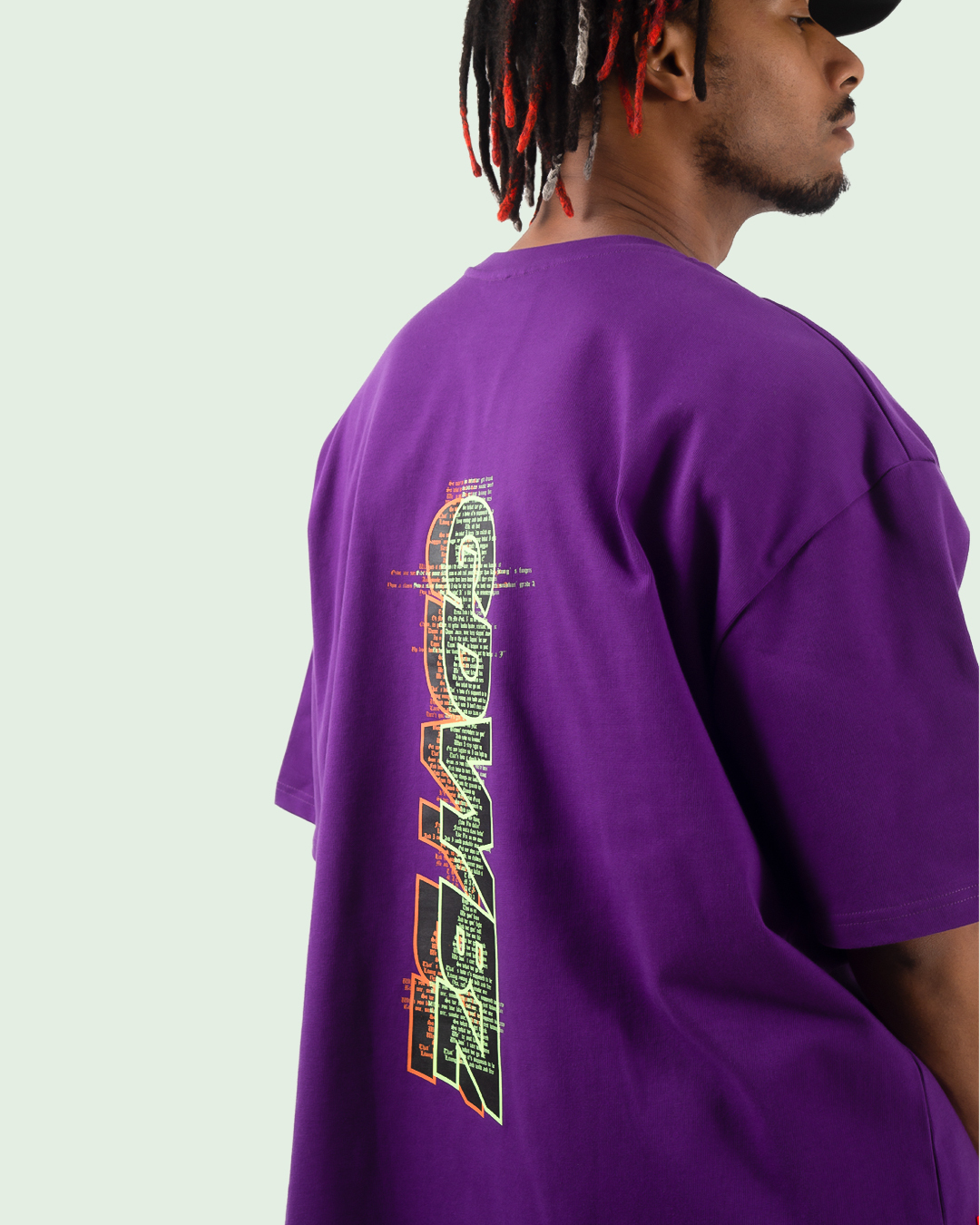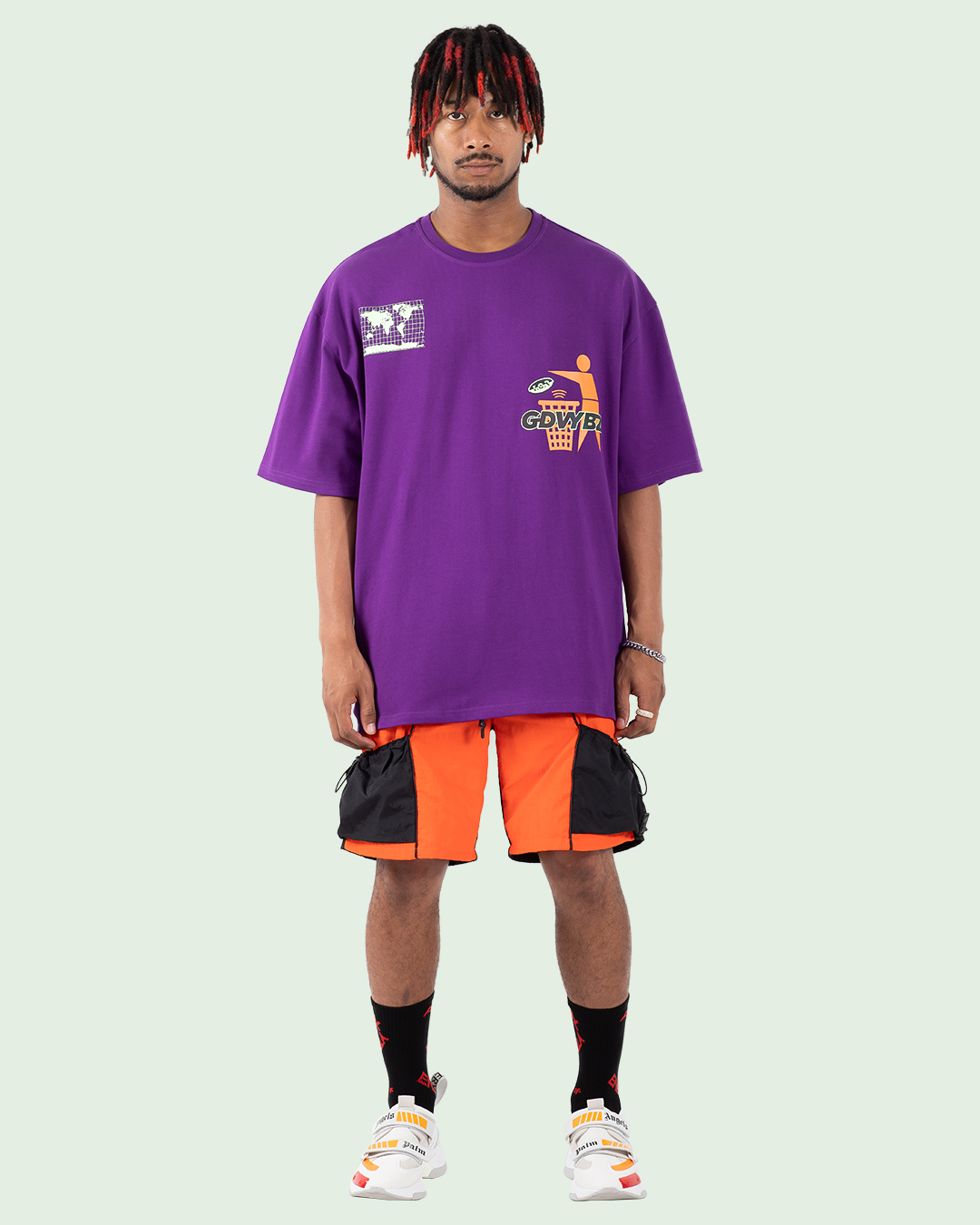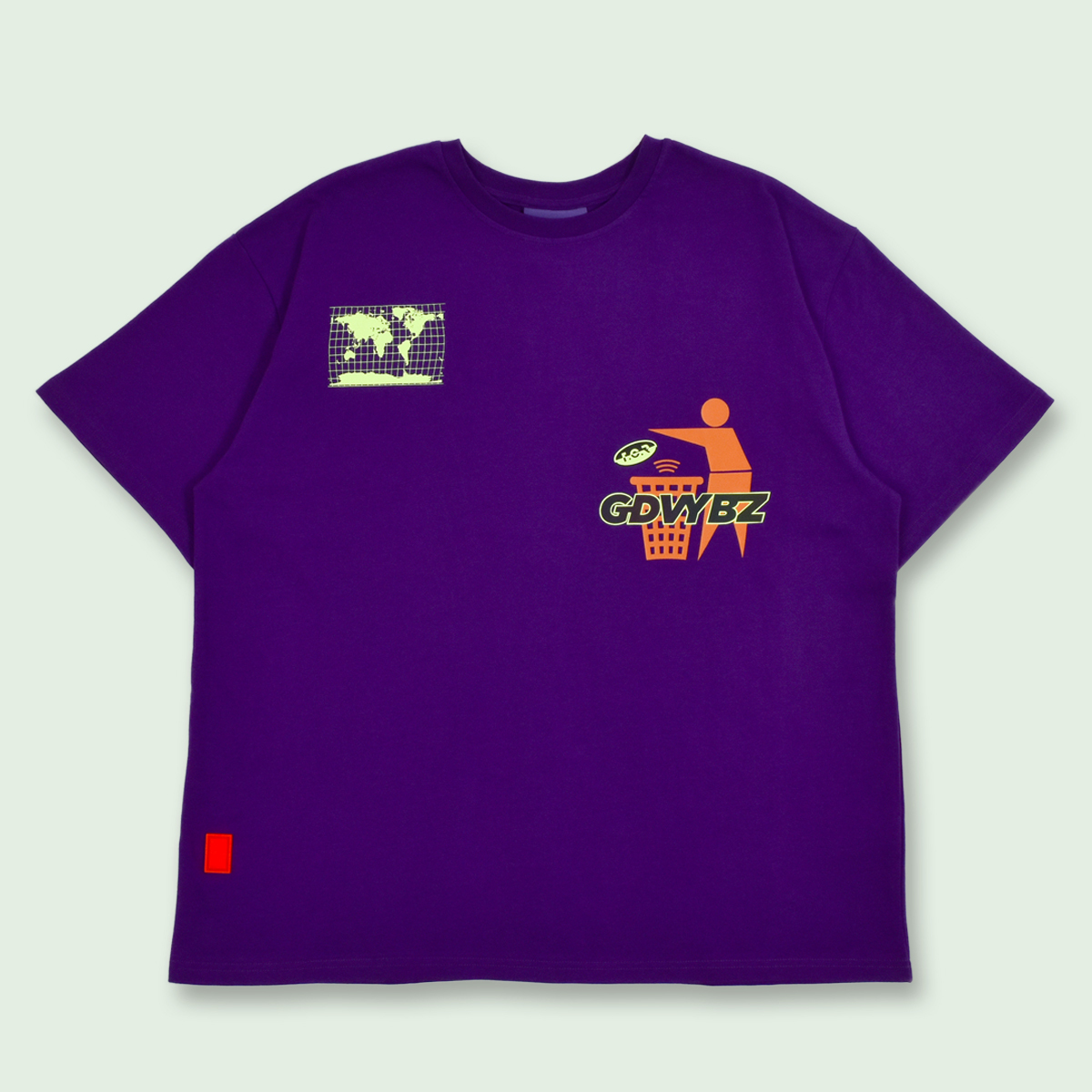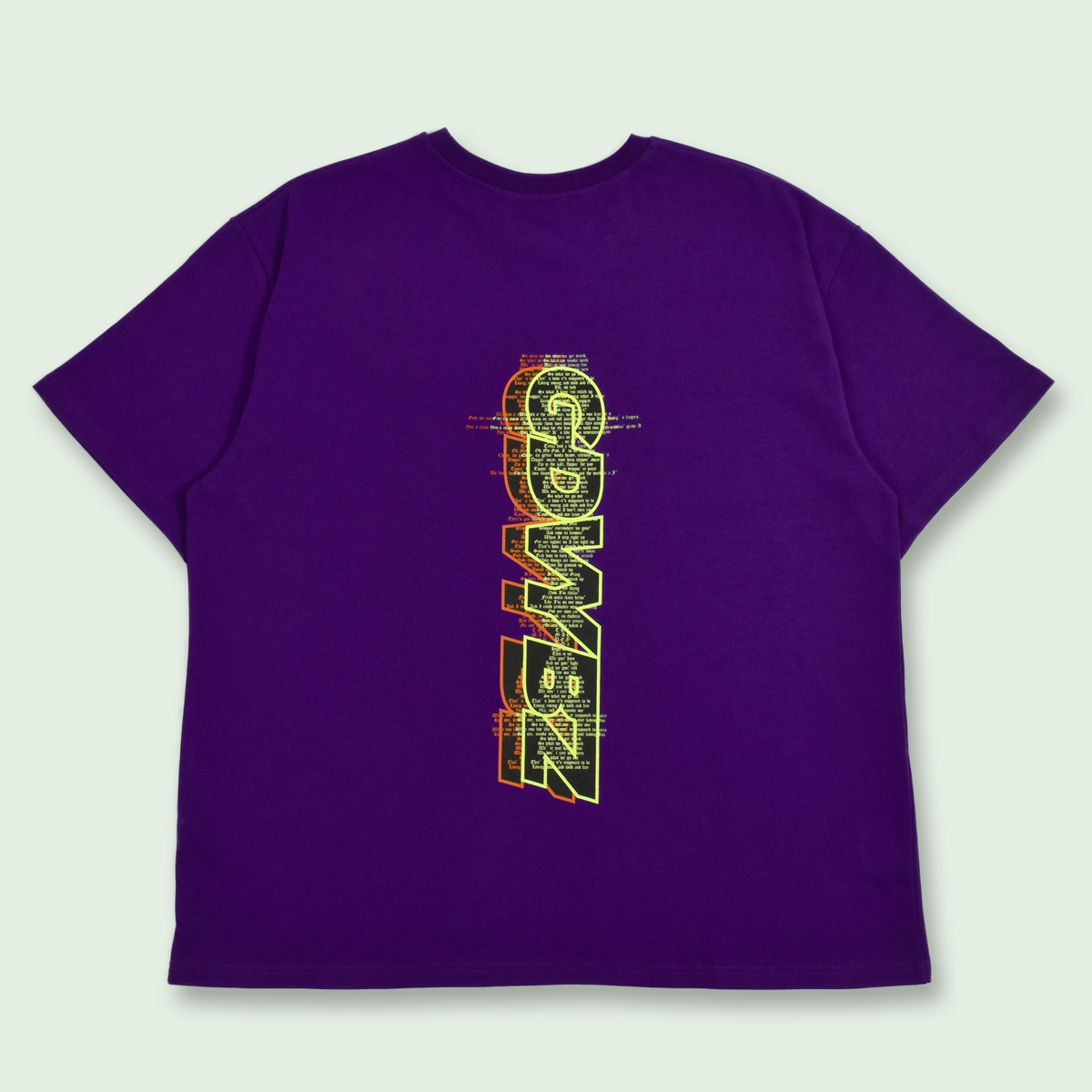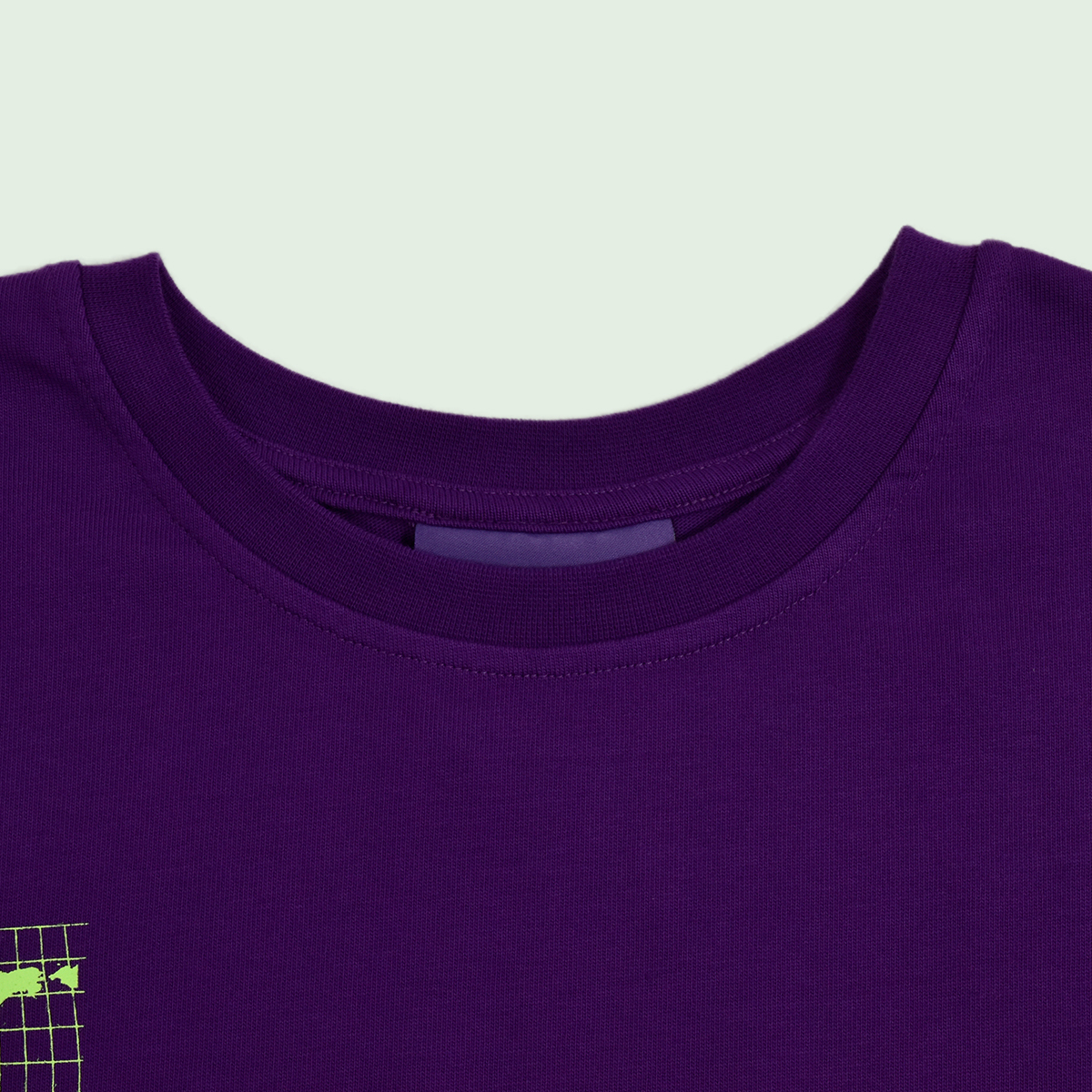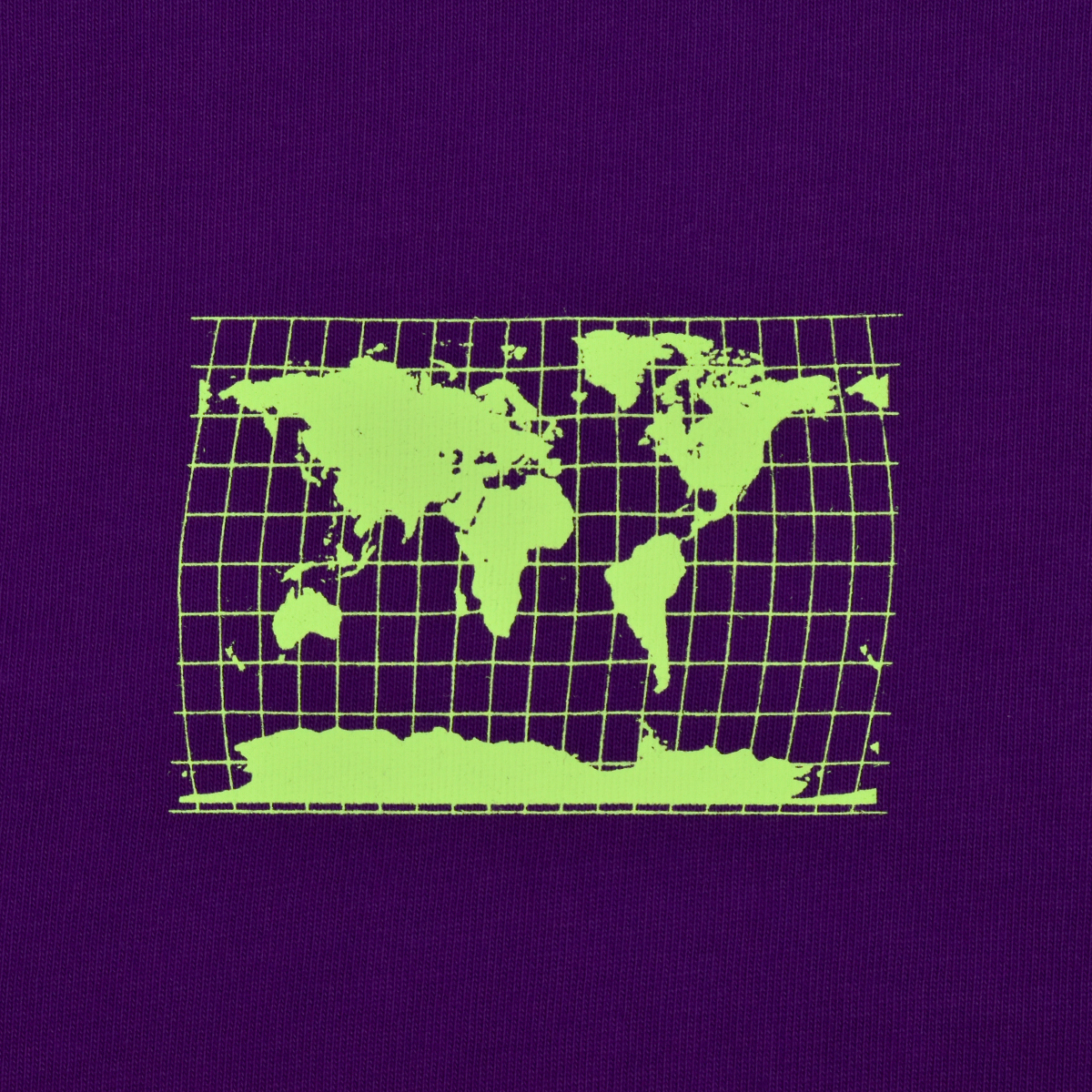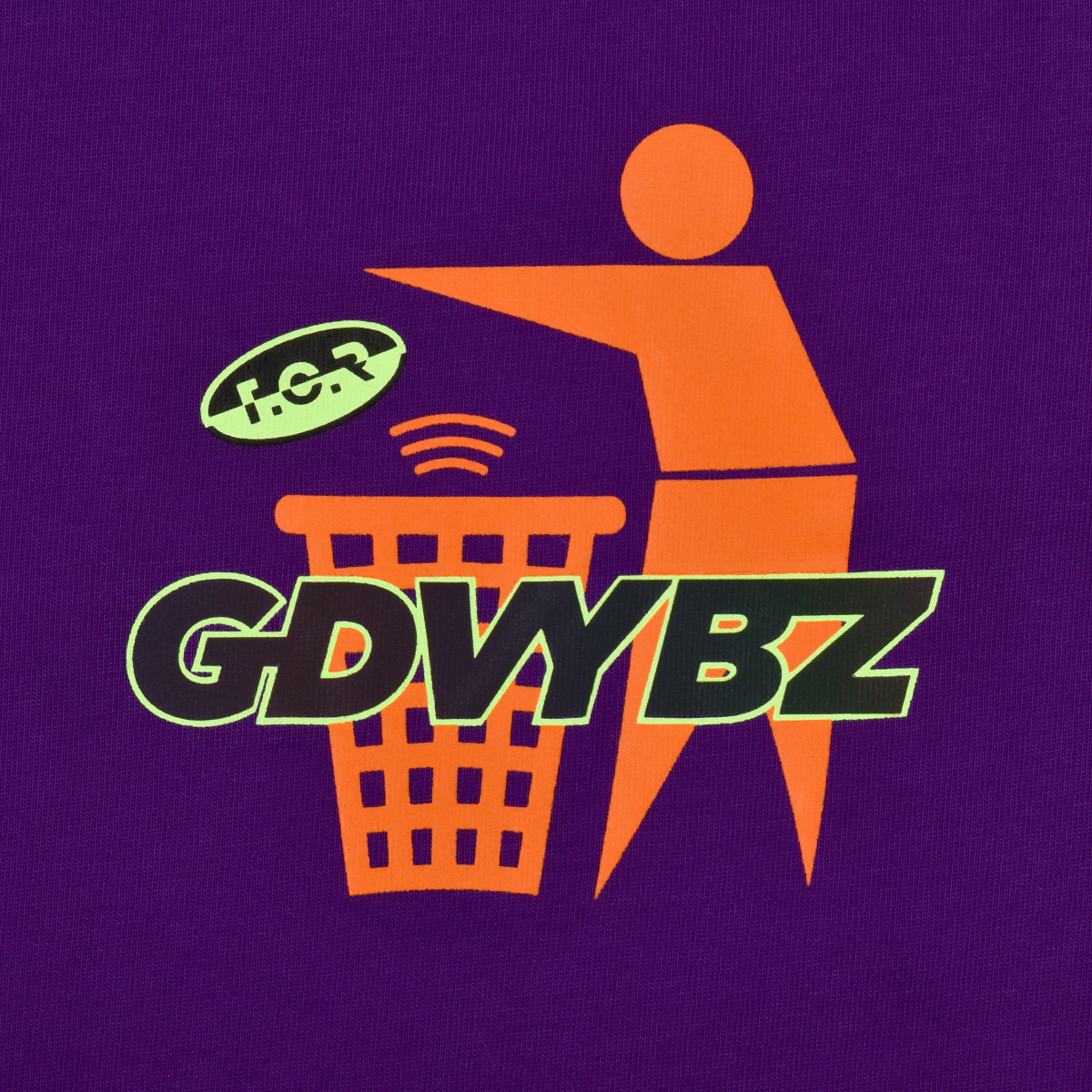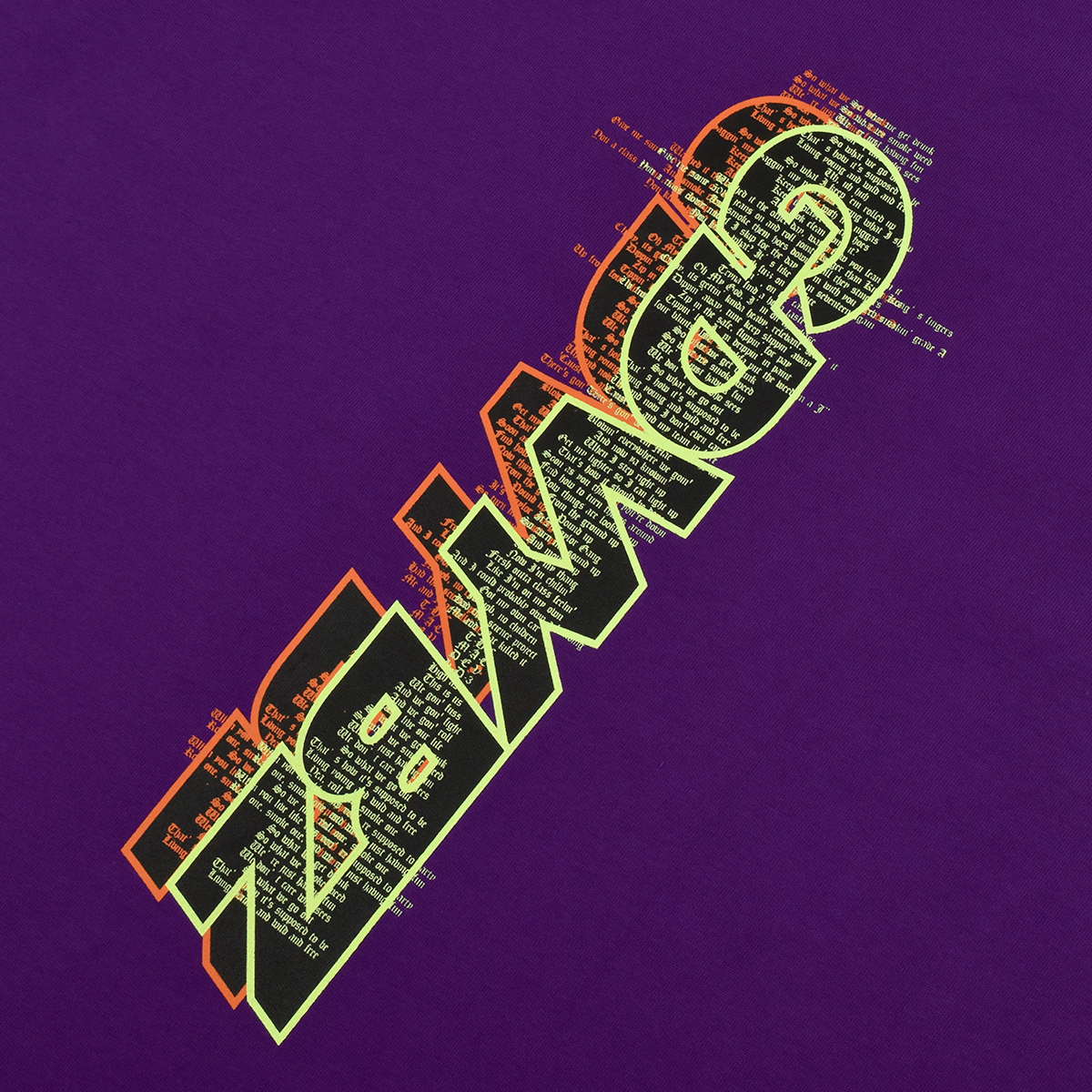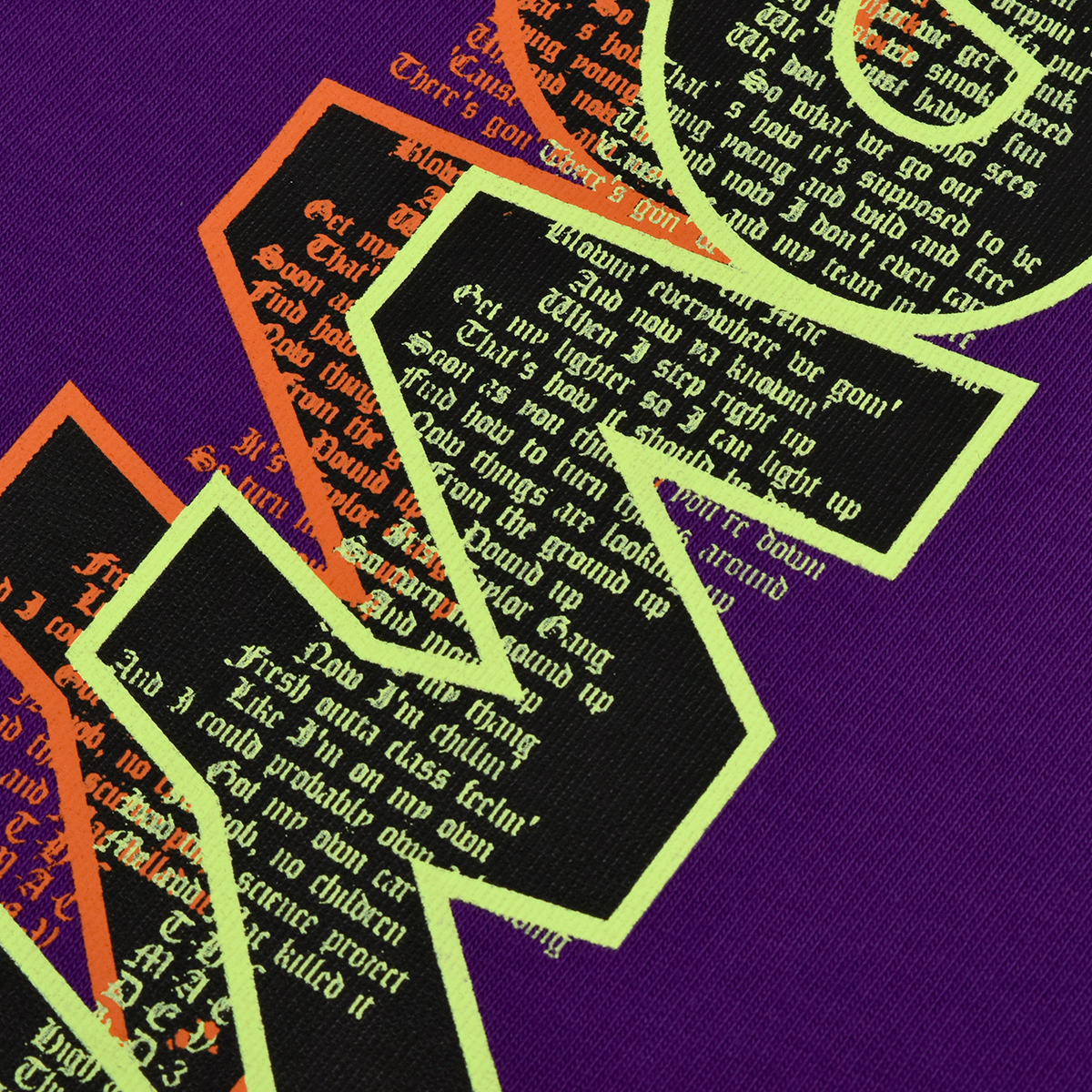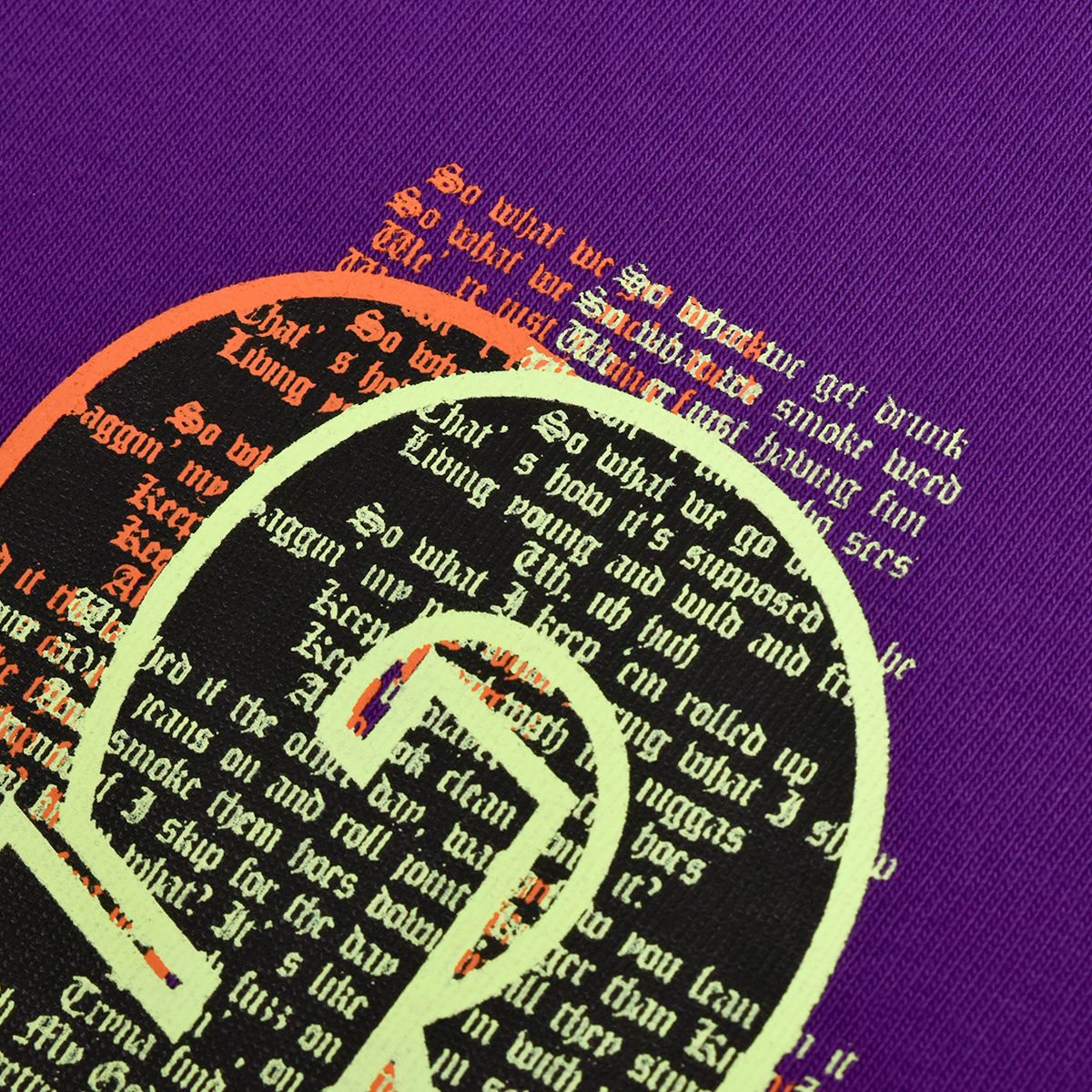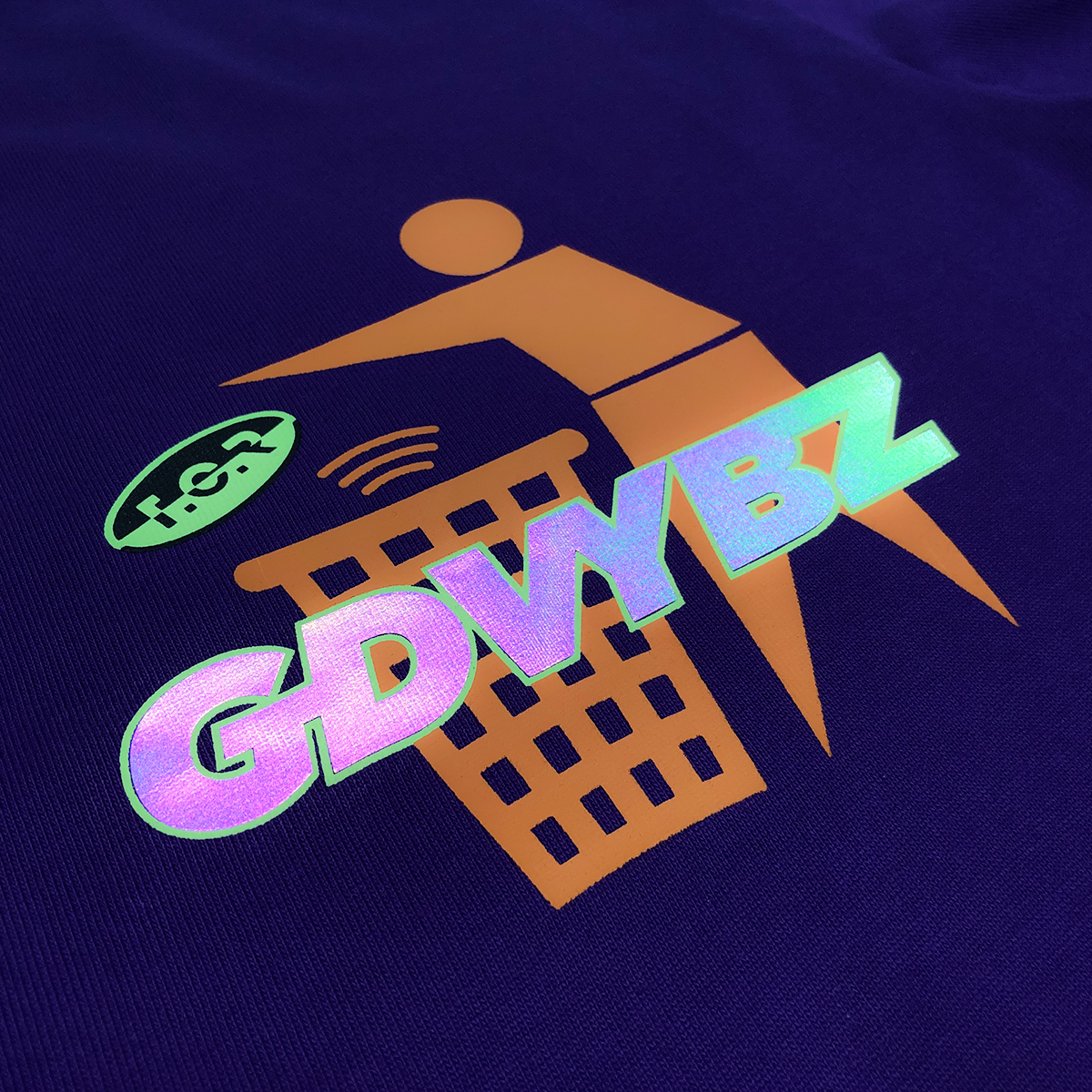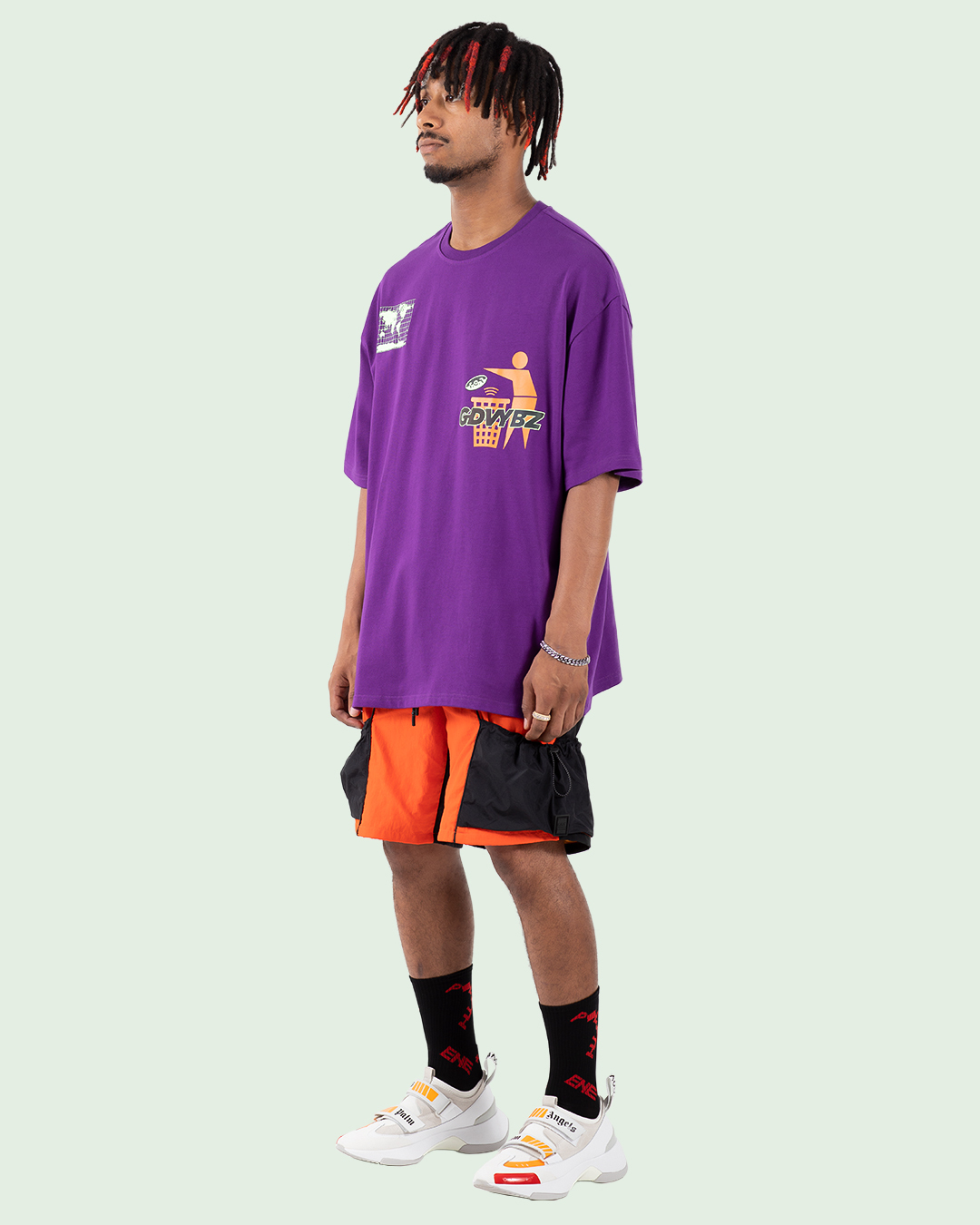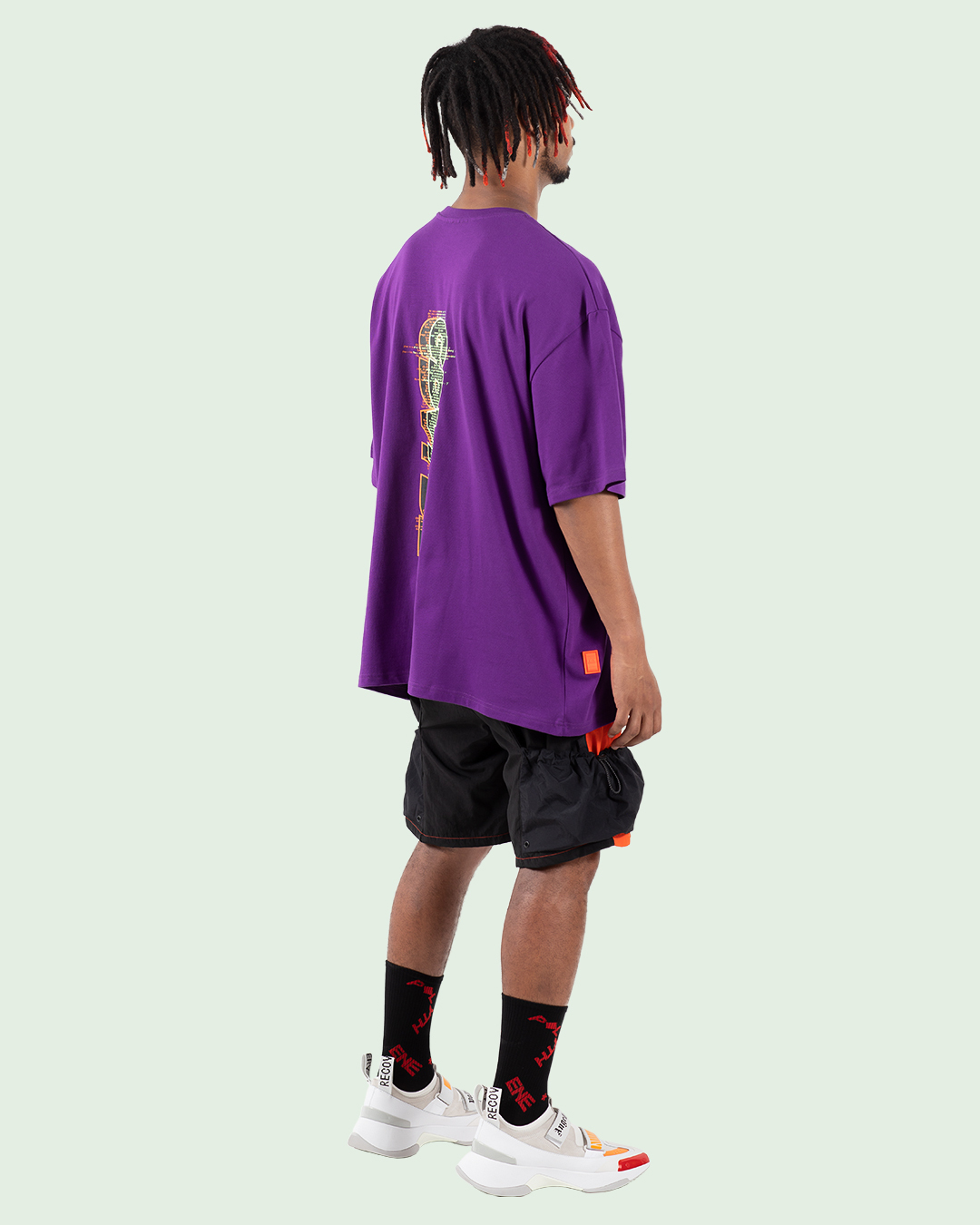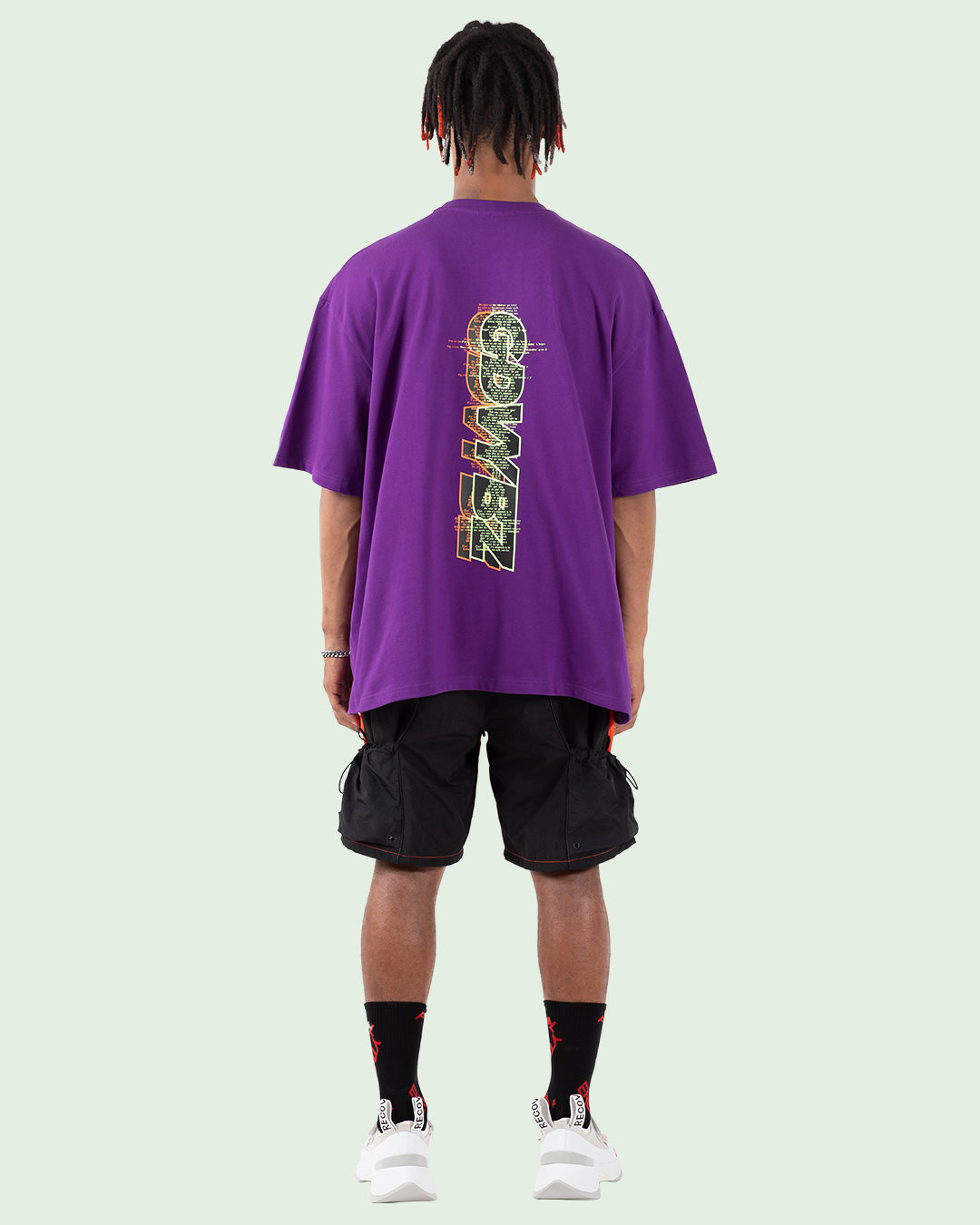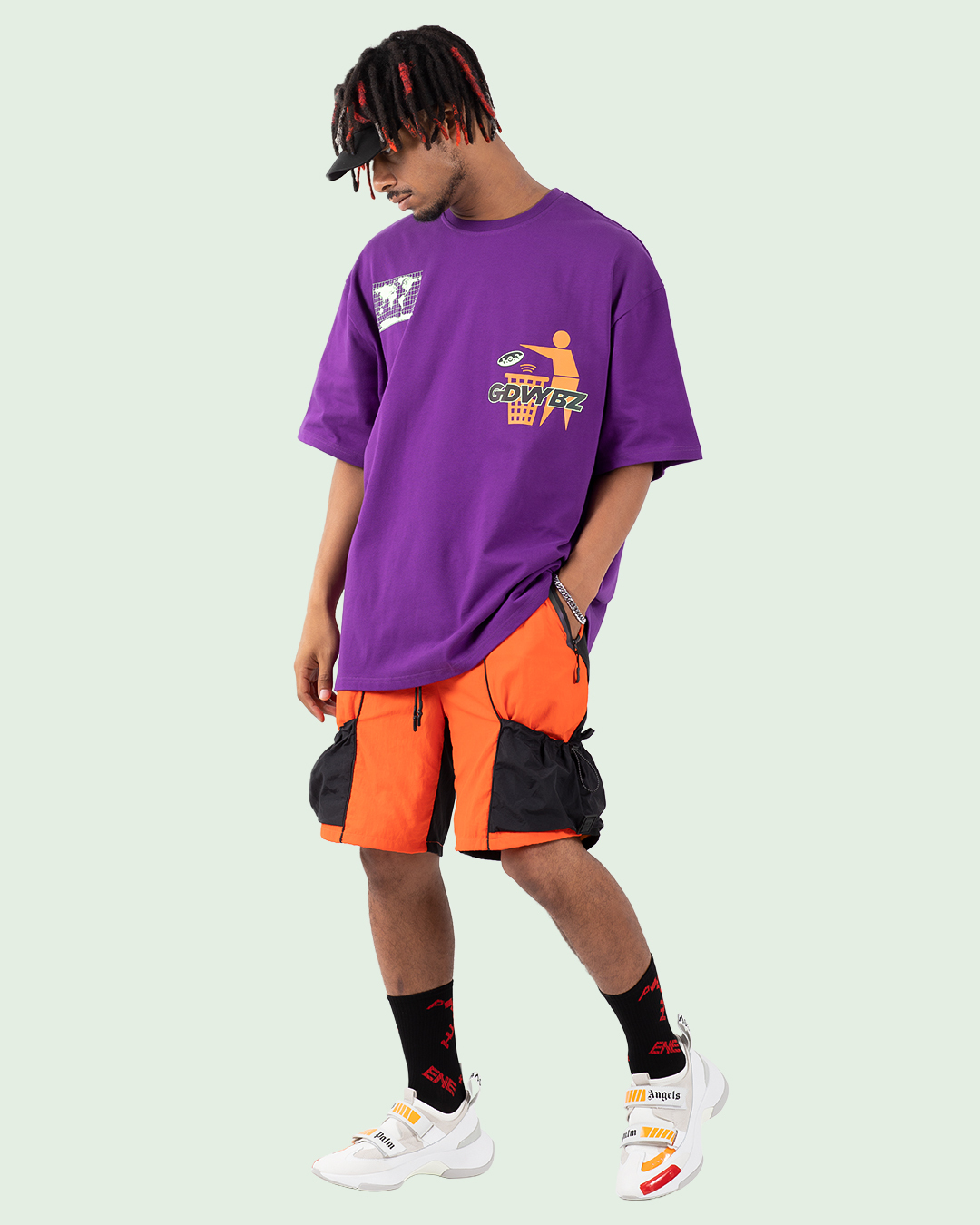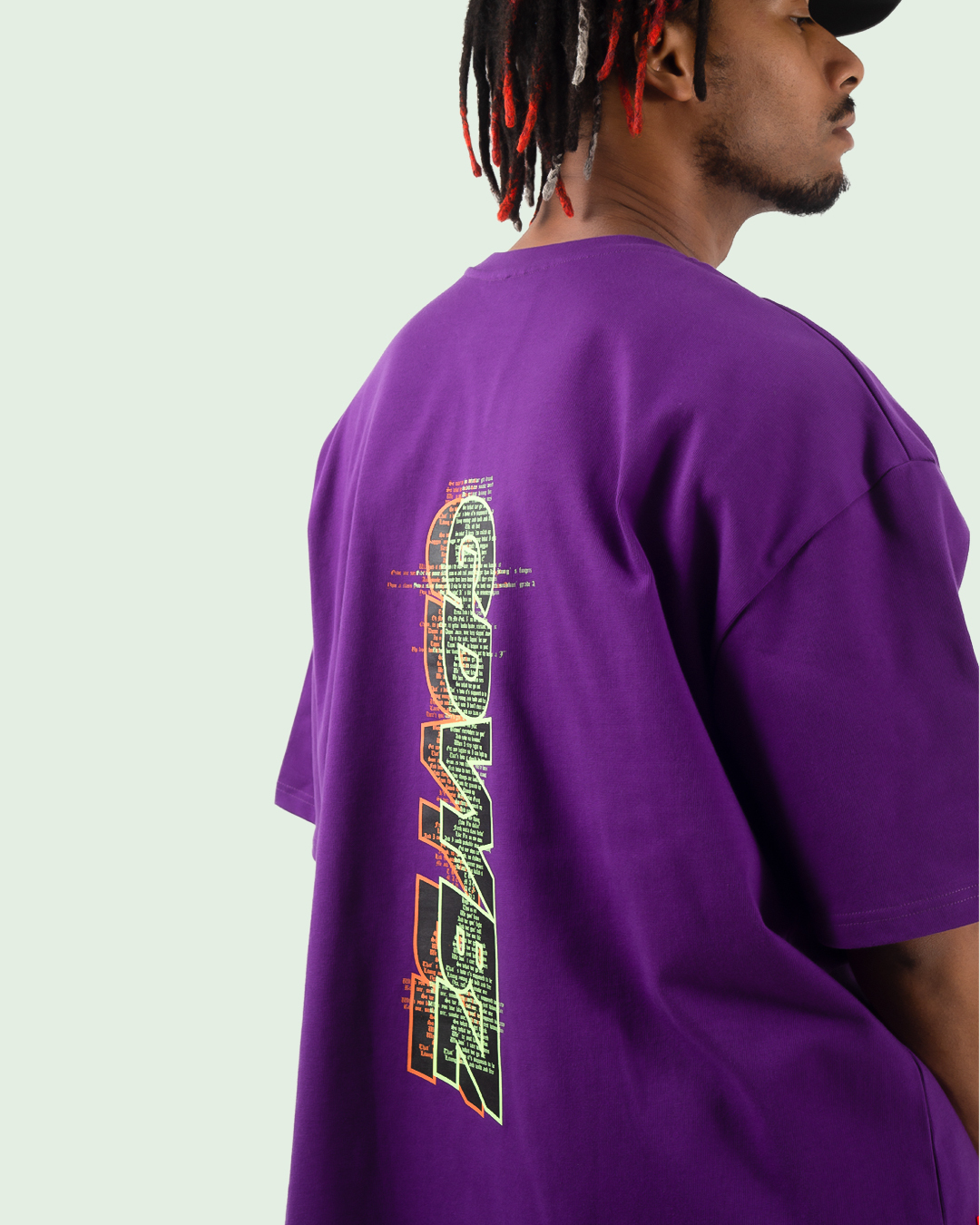 【DETAIL】
MODEL:OVERSIZED RAINBOW REFLECTIVE GDVYBZ LYRIC TEE

COLOR:パープル

MATERIAL:COTTON 100%

NO:TCR-T-0205-PL

【SIZE】
・M
肩幅:60.0cm
身幅:67.0cm
着丈:74.0cm
袖丈:24.0cm

・L
肩幅:63.0cm
身幅:70.0cm
着丈:77.0cm
袖丈:27.0cm

【DESIGN】
上質で肉厚なカットソー生地を採用したオリジナルボディを採用。
左胸にはバスケットを連想させるユニークなグラフィック。
"GDVYBZ"の部分は暗闇で存在感で発揮する玉虫色に反射するリフレクタープリント。
右肩には鮮やかなネオンカラーにて世界地図をモチーフしたグラフィック。
裾口にはネオンカラーのラバーパッチ。
バックには"GDVYBZ"の存在感のあるグラフィックと共に歌詞内容とデザインがリンクする某有名ラッパー達のリリックの緻密なグラフィック。
オーバーサイズシルエット。
*This item will be delivered on 2/2(Tue) at the earliest.
*Tax included.
*Limit of 1 per order.
*Additional shipping charges may apply, See detail..

About shipping fees
The shipping fee for this item varies by the shipping method.
*Japan domestic shipping fees for purchases over 21,600JPY will be free.